Have you heard about 4K photography? If you haven't, please read my introduction to 4K photography here. If you have, but you're still learning, you'll hopefully find my 10 top tips to improving your 4K photography – which were compiled with the help of Panasonic – helpful. If you haven't much time and simply want to get a quick overview of what it's all about, then please at least take a moment to watch the video below.
Regular readers of A Luxury Travel Blog will know that I've been working with Panasonic, shooting with the Panasonic LUMIX GX8 and, thanks to 4K photography, I'm finding I can capture moments like this with our dog, George, chasing leaves, that with a normal camera I'd be almost always sure to miss.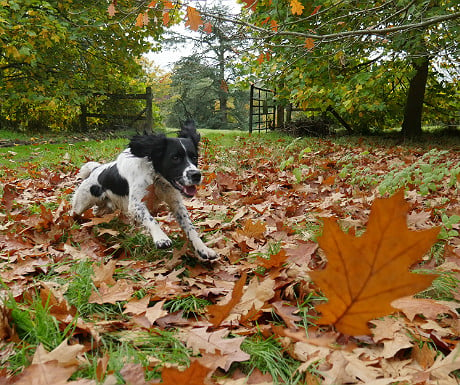 With 4K photography, and the bonus of taking 30 frames per second, you increase your chances of capturing that perfect moment. Bear in mind that I am new to this, too, but everything that you see in the video was shot during my stay at Combermere Abbey in Shropshire last month, almost all from within the grounds of the Combermere Abbey estate, except for the opening sequence which was filmed at nearby Delamere Forest and the bit where he jumps over a fallen tree which was on Bickerton Hill.
Thanks go to my sons for helping to make the video – my youngest for throwing leaves for George to chase, and my eldest for being so patient when he wasn't feeling too well (that's why he's looking a little subdued in the footage!) – as well as to the team at Panasonic. We hope you like it and and that it gives you a more visual and tangible insight into what 4K photography is all about, and how you could apply it to your own photographic needs.
If you have any questions, please feel free to post them in the comments below.
Disclosure: This post is sponsored by Panasonic Lumix UK.