Sadly, Brussels has been in the news for all the wrong reasons lately, but hopefully the city can bounce back from terror just like other cites such as London and Madrid have done in the past. Pictured is one of the city's main attractions – the main plaza in the heart of the Old Town, known as Grand Place, photographed at dusk with colourful lighting all around, reminding us of just what a vibrant and beautiful city Brussels is.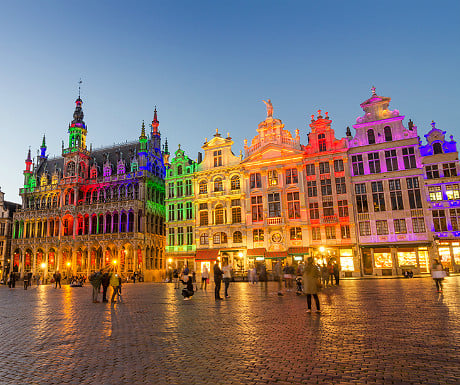 Thank you to Shutterstock for permission to reproduce the image.
If you have a really special photograph you would like to share with  A Luxury Travel Blog's readers, please contact us.