By
Paul Johnson
on May 11, 2016 in
Accommodation
,
Attractions
,
Bars
,
Eastern Europe
,
Estonia
,
Europe
,
Family Travel
,
Featured
,
Food and Drink
,
Going Out
,
Hotels
,
Regions
,
Restaurants
,
Speciality Travel
,
Travel Miscellany
After having a family, many of us feel a duty to compromise on the destinations we visit and types of holiday we choose. Far from finding ourselves able to embrace new and inspiring travel experiences, we instead find ourselves choosing destinations that we think will appeal to all ages.
If this sounds like you, then you are not alone. Recent research from American Express® shows that 89%* of UK parents surveyed admit to replicating tried and tested holidays rather than embracing the adventurous, unique travel experiences they once loved. Too many of us believe that the days when we could spend our holiday sampling the local sights, sounds and culture of our chosen destination are gone, replaced instead by a constant need to source activities that will keep everyone entertained for that much desired family harmony. The extent to which this is true is highlighted in the research where roughly a third (37%) of parents surveyed admitted to feeling they were unable to still indulge themselves when on holiday, while another quarter (24%) surveyed admitted to feeling unable to explore the local cultural sights.
I am a firm believer that this does not need to be the case and through this post, in association with American Express, I want to inspire you to expand your horizons when it comes to choosing your next family holiday. To help get the inspiration flowing, I want to introduce you to the largely untapped Baltic city of Tallinn; a perfect place to explore with the whole family.
A little bit about Tallinn
Tallinn, the capital of Estonia, is a compact city on the Baltic Sea which is easy to explore and safe for families to visit. The country regained independence 25 years ago and Tallinn has emerged as one of the most exciting cities to visit in Eastern Europe, with a real mix of things to do from exploring the medieval Old Town to experiencing incredible food and drink options in the vibrant cafes and restaurants. The city also boasts great museums, shopping and hotels that are perfect for any luxury family stay.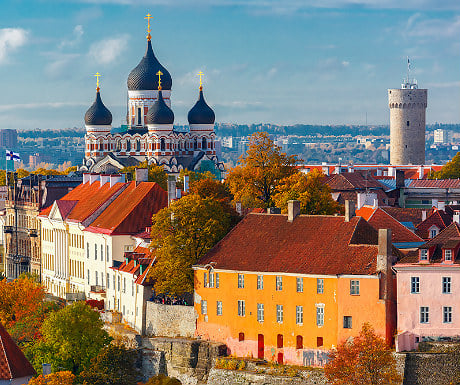 Here are just some of the reasons you should visit Tallinn…
1. It's different
Tallinn is not a destination which you typically hear of people visiting and, unlike many of the better known capital cities of Europe, it has remained a relatively quiet place with the feel of the old world. Its many spires and historic buildings, all authentic, give it an enchanting grace which enamours most first time visitors. Because it is so compact, the city's winding streets and green open spaces are perfect for exploring on foot, and you can make the most of it in as little as a weekend.
2. It's safe
Families visiting Tallinn should feel very safe, with a low crime rate compared to other European cities. In the popular central areas, such as the Old Town, families and tourists are welcomed with open arms by the locals. The city has grown in recent years with lots of wonderful new establishments that are hoping to attract more visitors, and they love to see new faces.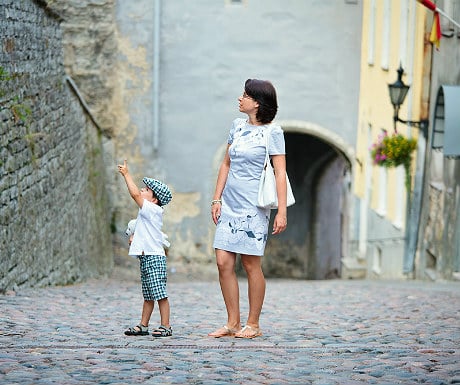 3. It's educational
With a fascinating history that has changed the country so much over the past hundred years, there's always lots to learn about. The Estonian Maritime Museum is one of the key attractions in Tallinn and is a treat for all the family. Set in a historic seaplane hangar near the port, it has many water-themed attractions to enjoy. From exploring the former Russian submarine Lembit and icebreaker Suur Tõll to a range of interactive exhibits and even a flight simulator to get your hands on, it's well worth a visit for parents and children alike.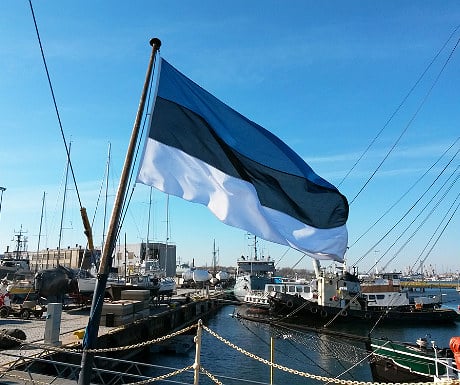 4. Fun, family-friendly attractions (to see)
Tallinn's Old Town is a must-see for first time visitors. It is one of the best-preserved Gothic medieval towns in Europe, transporting you back in time through winding cobblestone alleys and fairytale architecture. The buildings here are authentic and original. Treat yourself to an organised photo excursion tour of the Old Town with More Than Tours, with child-friendly ghost stories and one of the best vantage points of the area.
Once you have explored the Old Town, head to the Rotermann Quarter for some retail therapy. In this rejuvenated industrial district the old buildings still stand, but now have hip new personas and interesting businesses occupying them. For the kids, look out for Kalev, a famous chocolate shop at Roseni 7, where you can even watch the masters at work creating new treats.
5. Leisure facilities (to do)
Kadriorg Park in the east of the city was laid out by Russian Tsar Peter I in 1718. Today it incorporates an idyllic 70 hectares of impressive manicured gardens and fun playparks. Within its boundaries you'll also find the palace of the country's president, and three different art museums – the Mikkeli Museum, KUMU and Kadriorg Art Museum. For younger visitors, the Miia Milla Children's Museum at the southern end of Kadriorg incorporates play and fun activities throughout.
The Kalev Spa is a 100-room hotel and leisure complex built on the site of the original Kalev swimming pool which saw a number of international competitions after it opened in the 1960s. Today the reconstructed site is modern and the largest water park in the area that will keep children of all ages entertained, with slides, exciting rides, a beauty spa and fitness centre. Even on the coldest of days in the city, the indoor complex is a warm and welcoming place in the heart of the Old Town.
6. Great cuisine
Tallinn is the perfect place to experience traditional Estonian cuisine, but that is not all that's on offer in this culturally-diverse city. There's a whole mix of food influences, including Russian, German and Scandinavian, with food to suit all tastes, even the fussiest of children.
Start the evening with a cocktail at Mana La Rossa, one of two places to eat and drink in this 18th century wooden house at Vana-Viru 15. The other, Tai Boh serves Asian cuisine. Follow this with a hearty meal in wonderful surroundings. No visit to Tallinn would be without enjoying dinner alongside the drama and medieval atmosphere at Peppersack, a 16th century house at Viru 2 / Vana turg 6. Traditional Estonian dishes are complemented by medieval-inspired entertainment in the dining room each night – certainly one to keep the children entertained.
The Restaurant F-hoone in the former industrial building occupied by Cultural City is a perfect stop for breakfast. The family-friendly atmosphere reflects the city's emerging cultural scene and the menu is diverse. If you need lunch or a coffee break from shopping, head to the Café Sfaar on Mere pst. which combines trendy heritage clothing brands for the whole family in its store, alongside good Nordic cuisine and drink in its restaurant.
7. Luxury, family-friendly hotels
For a central location, the historic Hotel Telegraaf makes a good luxury base. The reasonably-priced 5-star hotel is situated in a former bank and telegraph building, hence the name, which was built in 1878. Tastefully decorated throughout, it has luxury in mind and includes a spa and restaurant. The Telegraaf is a two minute walk from the Old Town, and ten minutes from the train station, offering a space in the city for children to play in the pool and parents to relax.
If you're looking for something a little older, the boutique Hotel St. Petersbourg is the oldest in Estonia, set in a building dating back to the 14th century. It is elegant and comfortable, with modern amenities to suit everyone, including a baby-sitting service. With so much choice for any visit, and easy access through Tallinn International Airport from many European destinations, Tallinn makes a perfect and unusual city break for families.
Smoother travel
American Express helps smooth the path for Cardmembers with access to:
 Over-the- phone advice to get connected with an approved English speaking doctor or lawyer almost anywhere in the world, 24 hours a day, with Global Assist® [1]
 Discounts or complimentary wine or treats when dining at any of 400 specially selected restaurants – each one has been specially handpicked by locals [2]
 The opportunity to redeem Membership Rewards® points on eligible car hire with Europcar, Hertz and Sixt [3]#]
To find out how American Express could help you on your travels, visit americanexpress.co.uk/whyamex
[1] Exclusions apply. American Express Services Europe Ltd. Part of our Global Assist Service. Not available with the Costco TrueEarnings Card or Harrods Card.
[2] Terms and Conditions apply. More information and full Terms and Conditions can be found at americanexpress.co.uk/taste
[3] Only applicable to Cards enrolled in the Membership Rewards program. Terms and Conditions of Membership Rewards apply and can be found at http://catalogue.membershiprewards.co.uk/aboutTerms.mtw. Points are not earned on American Express Travellers Cheques, Foreign Exchange and other Account Charges including Membership Rewards fees and annual Card fees.
Applicants must be 18 years old or over and approval is subject to status.
Research footnote: *Research by American Express from 4 March to 8 March 2016 of a survey size of 2000 parents in the UK with children aged from 0 – 18 years of age.
Images: Shutterstock
Disclosure: This post is brought to you in association with American Express who provided the research and product information to share with you.
Promoter: American Express Services Europe Limited has its registered office at Belgrave House, 76 Buckingham Palace Road, London, SW1W 9AX, United Kingdom. It is registered in England and Wales with Company Number 1833139 and authorised and regulated by the Financial Conduct Authority.