The city of Yushu is located in the southern Qinghai province at 3,700 metres above sea level, and, although it lies outside the Tibet Autonomous Region, a large proportion of the 270,000 inhabitants are Tibetan. Sadly, in April 2010, the city was struck by an earthquake with a magnitude of 7.1, killing approximately 2,000 people. Since that time, the city has been largely re-built and you'll find some interesting examples of modern Tibetan architecture. The period from June to October is the best time to visit as, outside of these months, it can be quite cold.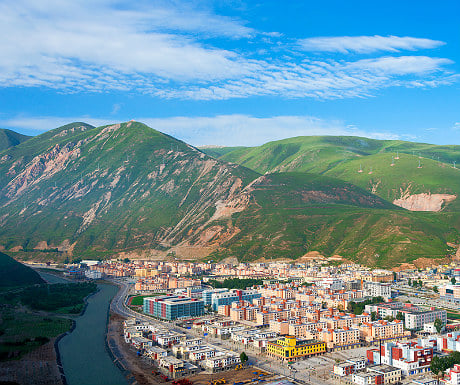 Thank you to Shutterstock for permission to reproduce the image.
If you have a really special photograph you would like to share with  A Luxury Travel Blog's readers, please contact us.