By
Paolo Macchiaroli
on Jun 17, 2016 in
Accommodation
,
Africa
,
Europe
,
France
,
Italy
,
Regions
,
South Africa
,
Spain
,
Vacation Rentals
,
Western Europe
While some enjoy spending their holidays in the quietness of the mountains and others prefer hearing the waves breaking on the beach, to wine lovers there is no better place for a retreat than in the middle of rolling hills and beautiful vineyards. From Spain to South Africa, through Italy and France, some very impressive properties offer the opportunity to those seeking a top-notch wine related experience to enjoy the vacation of a lifetime.
Villa La Verriere, Provence, France
Nestled in a quiet corner of Provence, Villa La Verriere is a sunning private estate immersed in a lush forest. The medieval priory has been turned into a picture perfect residence and has been restored to offer the highest standards of luxury and comfort. Guests can play tennis, explore the beautiful surroundings by bike or simply relax by the pool: everything about this property invites to rest and relax. Guests will also be treated to wine tastings and oenology experiences – a real plus for those who enjoy good French wines.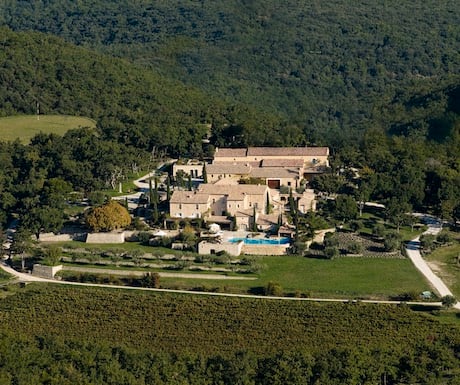 Lothian Estate, Cape Town, South Africa
Ideally located on the banks of the Palmiet River near Cape Town, this unique estate can boast its own private lake with beautiful views of the Elgin Valley. Surrounded by beautiful manicured gardens, fruit orchards and vineyards, the villa is spacious and designed with comfort in mind, while the outdoors area is perfect for having fun: from jet skis to ski boats to paddle boards there is something for everyone. And then, of course, guests can also have fun in the beautiful wine cellar, where they can taste and learn to appreciate the best local wines.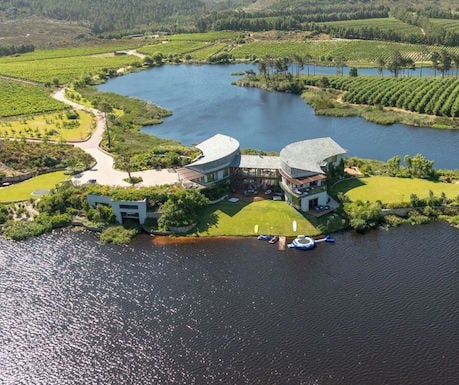 La Tavernaccia, Tuscany, Italy
A classic Renaissance style villa, La Tavernaccia is located in a beautiful estate, 23 acres of which are planted with vineyards and olive groves. Close enough to Florence to be easily accessible, this villa's tower offers beautiful views of the Tuscan countryside that range from Fiesole to Volterra: on clear days you can even expect to see Giotto's bell tower and Brunelleshi's dome. Of course, since this area is famous for its delicious Chianti, super Tuscan and Brunello, this villa is an ideal destination for those who want to taste only the best wines Tuscany has to offer, along side some great local recipes.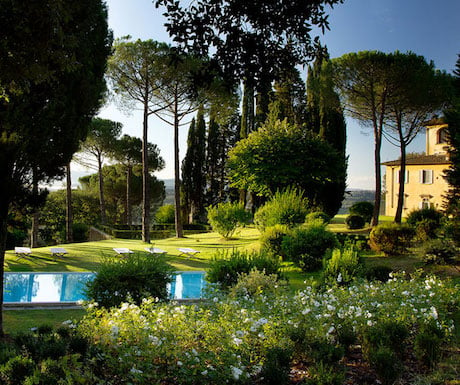 Villa Capodilista, Veneto, Italy
This handsome villa, perched on the Montecchia hill, sits in the middle of the Regional Park of the Euganians Hills and is a haven of beauty and tranquility. Deigned as a hunting lodge in 1568, today the villa offers all modern comforts while retaining a unique historical atmosphere. The property is surrounded by well-manicured gardens lined with bushes and roses, perfect for strolling and enjoying some fresh air. The estate also produces several top notch wines which have won prestigious awards: guests can participate to wine tastings in the villa's cellars and the can also visit the vineyards and learn about wine production.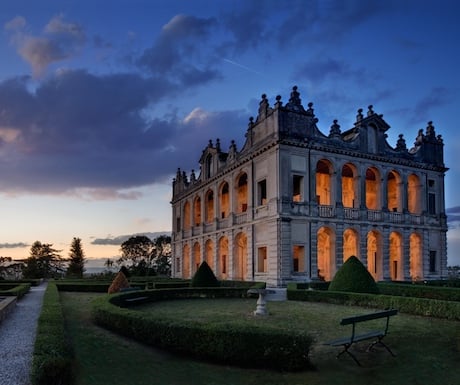 Villa Cugo Gran, Menorca, Spain
A brand new villa, Cugo Gran has opened its doors in 2015 and offers stunning views of the Mediterranean from its privileged location on Menorca.  The villa staff works hard at delivering the best Spanish island experience to the villa's guests, who can enjoy a variety of activities, from lounging by the swimming pool to tasting some of the best Mediterranean cuisine. Grapes coming from the Cugo Gran vineyard are used to produce some delicious wines at nearby Sa Forana Estate, a real treat for those who love Spanish wines.
Paolo Macchiaroli is CEO of My Private Villas..
If you would like to be a guest blogger on A Luxury Travel Blog in order to raise your profile, please contact us.