One of the most awe-inspiring, exotic places on earth still remains almost unexplored by man. Yet there lies an abundance of remarkable scenery and adventure for the discerning traveller. In fact the second largest island on earth, Greenland, has a dramatic, mysterious beauty that makes it a once in a lifetime dream-come-true for any keen photographer. Although travel options are limited, world-renowned photographers Frans Lanting and Justin Black of Visionary Wild lead a Visionary Photography Expedition to the mind-blowingly gorgeous Greenland.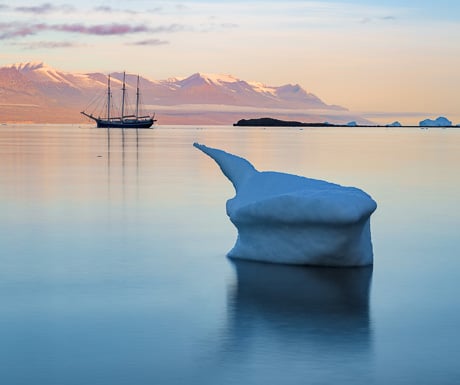 Stunningly beautiful
In an interview with Outdoor Photographer magazine, Justin Black said: ""It was possibly the single most rewarding photography expedition I have ever experienced," says Black. "The coast of Greenland in September is a stunningly beautiful place—a grand landscape of snow capped coastal mountains, sheer glacier-carved rock faces often thousands of feet high and miles long, vibrant autumn color on the tundra and the vast interior ice cap spilling down to maritime glaciers that calve truly massive icebergs into deep, pristine fjords. In retrospect, I think it may have been the best trip of my life."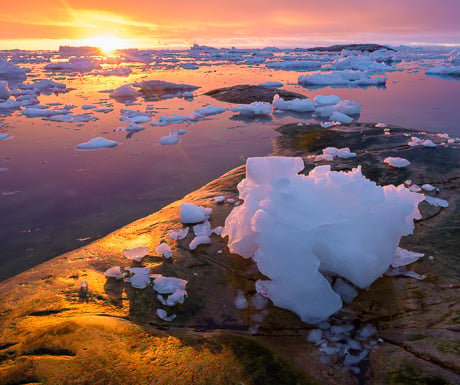 Unique itinerary
The Visionary Photography expedition has a unique itinerary, which features the highlights of east and west Greenland's coastal landscapes: the majestic Scoresbysund fjord complex, and the Ilulissat Icefjord, a UNESCO World Heritage Site and the single largest source of icebergs in the North Atlantic.
Timed for Autumn colours in the tundra

The itinerary is timed perfectly to witness the amazing Autumn colours on the tundra, and the fresh snow on the mountains. Not to mention that in Autumn there are no mosquitoes!
Famous photographer, Frans Lanting, as your instructor
Of course if you are familiar with the work of Frans Lanting, you will realise what an awe-inspiring opportunity this is for you. With numerous National Geographic assignments and books under his belt, he has earned renown as one of the world's greatest nature photographers.
He has been recognised with numerous prestigious awards, such as the Royal Geographical Society's Cherry Kearton Medal and Award in 2010. In 2001, H.R.H. Prince Bernhard inducted him as a Knight in the Royal Order of the Golden Ark, the Netherlands' highest conservation honour. Despite Frans' accomplishments and worldwide renown, he is immensely conscientious, gracious, approachable, and effective as an instructor and trip leader.
Exclusive charter expedition
On the east coast at Scoresbysund, you will spend eight days aboard an exclusive charter expedition vessel Rembrandt Van Rijn, operating with a small group size relative to her normal capacity. The group will be limited to no more than 18 guests on a ship that normally sleeps 33 guests, or it may even be as little as 16 if there are more single occupancy guests.
Aerial photography of icebergs
At Ilulissat on the Disko Bay coast, there are private charter helicopter flights to do aerial photography over the icebergs and calving glaciers of the Ilulissat Icefjord: the source of over 10% of all the icebergs in the North Atlantic. Each guest gets a full hour of flight time at a window seat with a sliding door for unobstructed photography.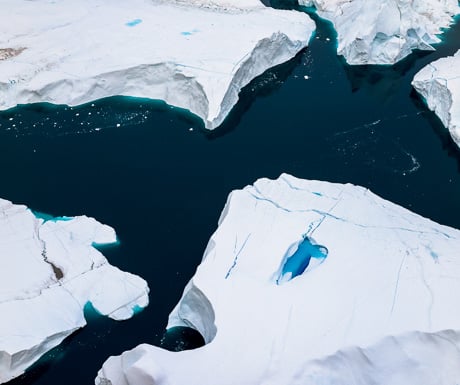 Unobstructed sight lines of massive icebergs
While in Illulissat, there are also excursions to photograph among the massive icebergs in Disko Bay, aboard tough, wooden Danish fishing boats, which have been converted into tour boats that offer the photographer unobstructed sight lines and lots of space to move around the deck. These boats are rather photogenic themselves as well.
Timely and rarely photographed
Of course it is timely to visit Greenland at this period in our history. As Frans Lanting said in his interview with Outdoor Photographer magazine: "It's all about experiencing ice, the dynamic nature of ice, because, you know, Greenland is melting. And the landscapes are mind-blowing. When you're there and you experience ice firsthand in a way that becomes very visceral, it's very aesthetic."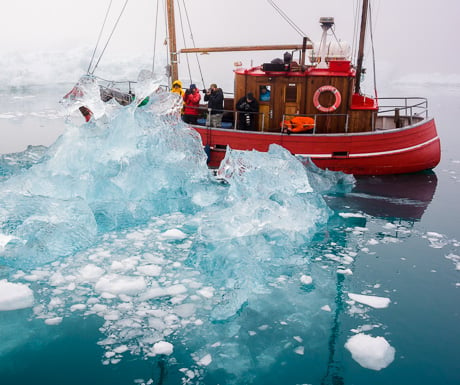 Excursion availability
There are currently only four cabins available for no more than six additional guests. Frans Lanting and Justin Black are not sure when this trip will be offered again, as they have been informed that their charter vessel is to be reassigned to another location away from Greenland for the foreseeable future.
Disclosure: This post is sponsored by Visionary Wild.