With our smartphone maps and varying individual tastes, self-guided tours often serve as the way we navigate around a new city. But unfortunately, they don't always provide the most efficient and interesting tours for new explorers. We want you to make the most of your time in any city, but especially in Barcelona. Here you'll find a list of the top guided tours that this city has to offer, each focusing on a different aspect of Barcelona's most fascinating and non-touristy sights.
Embrace the local tradition of motorbikes, and take a guided sidecar tour around Barcelona. Snap hundreds of original photos as you ride around the city on this vintage motorcar. With BCN Sidecar, you have the option to take one of the various guided tours around different parts of the city. Depending on your mood and your favorite time of day for Instagramming, there is a tour for you! You can even customize your tour to maximize your experience and friendly guides will be present to offer any necessary suggestions on where to go and what to see.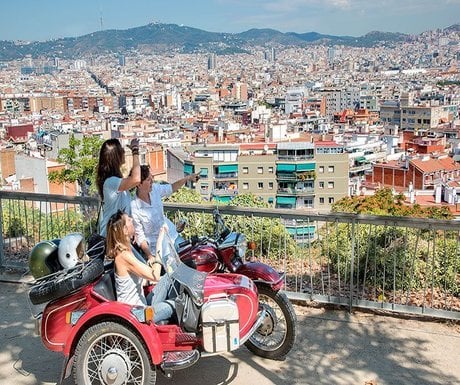 Picture this: you're at Park Güell, and your family is perched photogenically along the mosaic benches. It's a perfect photo op! You whip out your camera and start clicking away just as they get up to move. You look back later at your blurry photos of which you're not even a part; you think to yourself, isn't there a better way to document these experiences? Luckily, Barcelona offers PhotoShoot Tours: guided tours of Barcelona's most iconic areas that are accompanied by professional photographers who capture authentic memories in real time, while all you have to do is explore. For anyone who's looking to take some of their memories back home, be sure to try out a PhotoShoot Tour in one of the greatest cities in the world!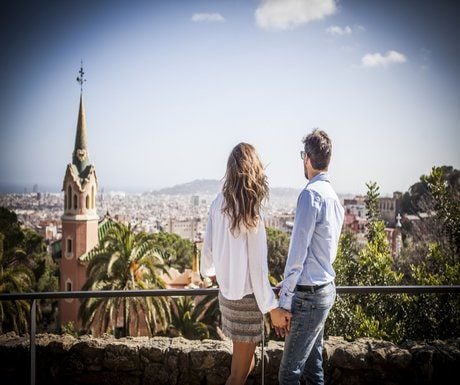 An alternative way to experience the art of Barcelona is to take a free visit to the hidden streets of Barcelona to discover its impressive collection of street art. Though Barcelona is filled with small spurts of beautiful artwork along small alleyways, their beauty often gets overlooked amongst the hustle and bustle of this metropolitan city. Take advantage of this free walking tour of some of Barcelona's most interesting and intricate artwork by signing up for a Barcelona Street Style Tour. Not only will you discover artwork while on the tour, but you'll also be guided to some of the city's hidden skate parks, boutiques and bars, a jackpot for the non-touristy tourist in Barcelona.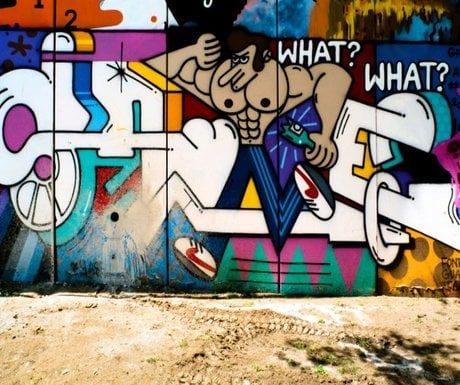 For those with a thirst for mystery, get your adrenaline pumping on one of Barcelona's Ghost Tours. Discovering thrilling and suspenseful secrets of the city that will make the hair on the back of your neck stand up straight. As you're led around the spookiest neighborhoods and buildings of Barcelona, you'll hear various haunting legends and stories about Barcelona throughout the night. From exorcisms to witchcraft to ghosts, this tour appeals to any haunted-house-lover who's looking for a more intense and memorable tour of Barcelona.
Learning about the history of a city can sometimes be boring. We're all guilty of hiding the occasional yawn during a walking tour! But Time Detectives Barcelona is unique: though it acts as a tour of Barcelona's best and most secret history, it is also a treasure hunt in which you can engage with actors that play historical figures while working towards a final goal of capturing The Time Bandit. Perfect for families or groups of any size, during this tour you won't even realize how much you're learning. Restore a sense of childlike wonder at Spain's fascinating past by booking a tour with Time Detectives Barcelona.
Sandra Roig is Marketing Director at Apartment Barcelona.
If you would like to be a guest blogger on A Luxury Travel Blog in order to raise your profile, please contact us.