By
David Brown
on Nov 11, 2016 in
Air Travel
,
Asia
,
Australia
,
China
,
Europe
,
France
,
Germany
,
Hong Kong
,
Middle East
,
Oceania
,
Qatar
,
Regions
,
Speciality Travel
,
Thailand
,
United Arab Emirates
,
United Kingdom
,
Western Europe
,
Worldwide
Air travel these days can be very stressful and often time-consuming. How often have you heard anybody claim that they were looking forward to being in an airport lounge? There are, however, some lounges that are a veritable haven of peace and tranquillity. These are some the most luxurious airport lounges on the planet.
The Qantas First Class, Sydney
The world's 10 best airport lounges have to have something special about their ambiance, and this lounge in Sydney is famous for offering complimentary spa treatments and having an area that is filled with exotic plants for harmony and serenity. The food is pretty good too, and the menu was designed by top chef Neil Perry.
Lufthansa Frankfurter First Class Terminal
The ideas that make this lounge so terrific are based completely on customer service. In Frankfurt, they will take your hire car back for you and give you a friendly and individual security check. The lounge has been designed with 100 per cent comfort in mind, with some fantastic food on offer. A key feature here is the different brands of water on display, plus the offer of a rubber duck if you decide to take a bath.
Paris Charles de Gaulle: Air France
As you would expect in France, the food has been created by a top chef, and the surroundings are chic and tranquil. This is a well-designed lounge that offers a car hire return service and exclusive entry.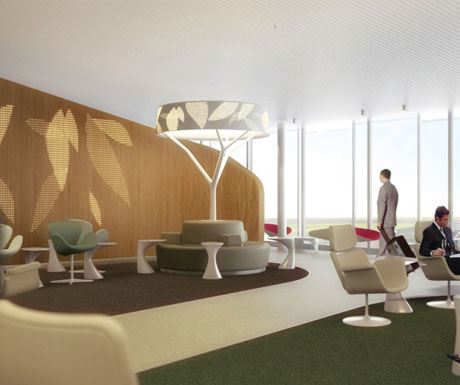 Thai Airways Lounge in Bangkok
In Bangkok, you will get escorted through immigration and taken by golf cart to the first class lounge. The staff wants its visitors to have a seamless flight experience that has low-stress levels. Once inside you can expect to sit in a semi-private living room, to give it a home-from-home appeal. Even though the lounge is fabulous and opulent, the spa that offers hour-long massages, put this space at the top of airport experiences.
Emirates Lounge in Dubai
The world's 10 best airport lounges would not be complete without a visit to Dubai. Here the Emirates have a floor that is devoted to pampering flyers. It is one of the few airport lounges where employees outnumber customers. With all the usual amenities such as great food and spa facilities; there is also direct boarding, which is just so lavish in these days of constant queuing.
Qatar al Safwa Lounge, Doha
There is absolutely nothing that can compare with the architecture in this first class lounge in Doha. It is enormous and stunningly minimalist. The food is naturally Middle-Eastern and cooked to perfection, and the personnel is attentive and friendly. With spa treatment and just an overall feel of liberty, the passenger will soon calm down in readiness for the flight.
The Cathay Pacific Wing and the Pier First Class Lounges, Hong Kong
This lounge has recently been renovated, and with improvements to the restaurant, it is worth a look if you are in Hong Kong. The shower rooms rate number one in the world, and the seating is very comfortable. You can get your Chinese cuisine cooked to order here, and it is a culinary experience worth having.
The Melbourne Qantas Lounge
The Melbourne lounge is very similar to what a passenger can expect in Sydney. With an excellent restaurant that offers a wide variety of food, spas and designer furnishing, this is the perfect space to spend time waiting or between flights.
Virgin Atlantic Clubhouse, London Heathrow
As with everything Virgin Atlantic does, you would expect, and would not be disappointed about, quality. A relaxed futuristic ambiance, this is a perfect 'chill out' space where you are pampered with spa products, power showers, and excellent food. You can even get your haircut or have a manicure.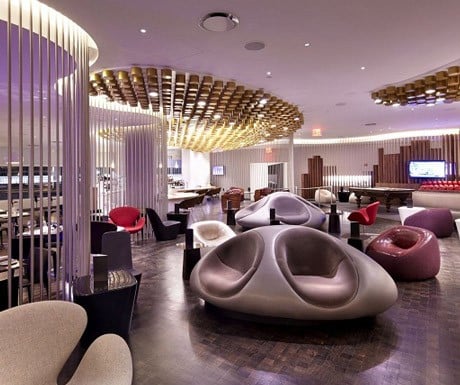 David Brown is Managing Director of SkyParkSecure.
If you would like to be a guest blogger on A Luxury Travel Blog in order to raise your profile, please contact us.