It is easy to feel inspired when you've seen a place brought to life on the big screen, and Jordan's striking landscapes have been captured endlessly on film. From classics like Lawrence of Arabia to adventurous expeditions like Indiana Jones and Ridley Scott's The Martian, its desert landscapes and ancient sites offer the perfect backdrop for epic storytelling. While the cosmopolitan cities and lux hotels mean you can indulge your inner movie-star when the day is over. We've done the scouting; here our favourite Jordan set locations.
Wadi Rum
It's a favourite with location scouts for its otherworldly red sands and rocky landscapes, but most recently, Wadi Rum played Mars to Matt Damon's stranded cosmonaut in The Martian. You can do some space exploration for yourself as this vast expanse is great for star-gazing. Clear skies, remote wild camps and unpolluted air deliver nightly astronomic delights, all with just the naked eye. The best time to go is August, when the annual Perseid meteor shower, or 'Tears of St Lawrence' streak the night sky.
Petra
Jordan's world wonder was immortalised in film by Steven Spielberg's Indiana Jones and the Last Crusade and is one of the country's most iconic locations, but that still doesn't come close to preparing you for seeing Petra with your own eyes. Just wandering these mountain-hewn walkways, hidden from the modern world until over 200 years ago, is enough to feel like you've stepped into your own on-screen epic. Then, this lost city half-carved into dusky pink rock emerges. You'll recognise the Treasury, but there are more great sites to discover. Try the hike to the Monastery for a real cinematic panorama.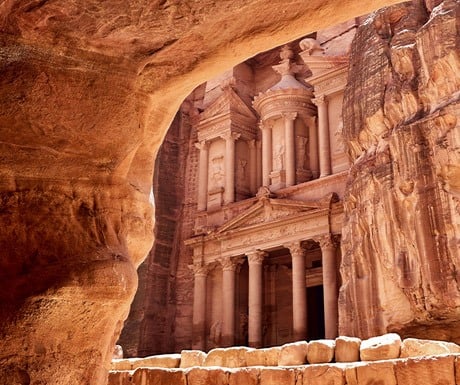 Amman
Jordan's capital also has many links with the country's cinematic appearances, but this is where you'll get a behind-the-scenes experience and rub shoulders with the community of artists that are fuelling its creative backdrop. Spend time touring its theatres, cinemas and galleries or time your visit with one of its film festivals. Amman also has its own historical sites that are film-set-worthy, including the hilltop Citadel, its Roman Theatre and historic Jabal neighbourhood.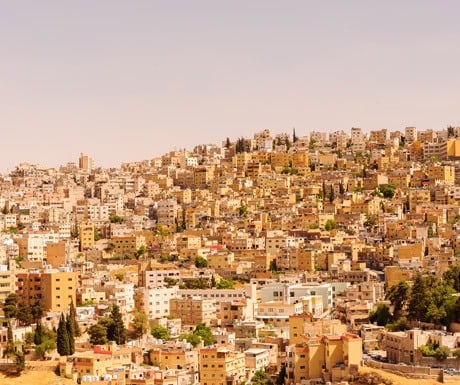 Dead Sea
While not a film set per say, this is where everyone who is anyone comes to wind-down with a spa break in Jordan, including its film stars. Only an hour's drive from Amman, it's the perfect stop on your way back from your desert adventures for some R&R where nature provides the spa experience within the sea's mineral-rich waters. For some A-lister living, check into one of the luxury hotels that dot the coast and enjoy the breath-taking views and delux spa treatments.
Tom Marchant is Co-founder of Black Tomato.
If you would like to be a guest blogger on A Luxury Travel Blog in order to raise your profile, please contact us.