Steeped in tradition and culture, Japan is a country with lots to offer—especially when it comes to one-of-kind experiences. From forging your own samurai sword or going behind the scenes in a sumo stable, to learning the craft of calligraphy from a master, we've rounded up our favourite bespoke experiences that get you away from the crowds and under the skin of Japan's wildly unique art, music, cuisine and philosophies. Be prepared to experience the land of the rising sun like never before.
Crafting with clay
Dating all the way back to 10,000BC, ceramics is one of the Japan's most prized art forms. And you can take on the potter's wheel alongside an apprentice from one of Japan's famous Bizen ware potters, to craft your own masterpiece out of their distinctive reddish brown clay. What's more, you get to see your pot finished in their ancient kiln—one of only six still functioning in Japan—a really unique craft experience.
Visit a sumo stable
A trip to a sumo fight is always a great experience, but for something different why not get behind the scenes? Spend the morning at a traditional 'Beya' or Sumo Stable, where you can get up close and personal with professional sumo wrestlers. Feel free to pull up a front row seat and watch as the professionals practice their powerful and unique fighting tactics that date back over two thousand years. Plus, an ex-professional will be on hand to answer all your queries and questions about the sport, as well as sharing their personal experiences from inside the ring.
Sushi classes with a top chef
Japan's globally celebrated cuisine continues to capture the hearts and the stomachs of the west. So the chance to make your own sushi with a top chef from a leading restaurant is something special. From maki rolls to sashimi, learn the skills and techniques in your private lesson before tucking into a veritable sushi feast afterwards.
Master the art of calligraphy
Practice patience and perfection with the elegant art of Japanese calligraphy, otherwise known as Shodo. This ancient art encourages you to write with expression and emotion as you transcribe some of the 4,000 Kanji characters with ink and brush. It's also is said to promote a meditative effect and feeling of calm—so the perfect antidote to modern life—and you'll also have your own personal scroll framed to take home. A truly memorable insight into an ancient art form.
Explore Kyoto with an architect
Stepping back in time to roam through some of Kyoto's most beautiful, historic temples and royal residences with a distinguished Japanese architect is the best way to appreciate their iconic beauty. On a personal tour, you can learn first-hand about the construction and history behind some of Japan's most iconic builds, and you'll get to see some of its lesser known gems too.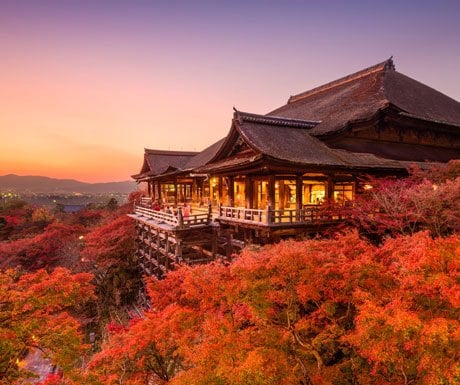 Tea ceremony with a master
A traditional Japanese tea ceremony is a must on a trip to Japan. An age old practice, tea ceremonies began in monasteries in an attempt to aid meditation, and the elegant techniques as you sit within an old beautiful tea house is one that whisks you instantly back through time. A personal ceremony is an excellent way for you to observe these ancient customs.
A private Geisha performance
Sink into your Zabuton cushion and feast on an array of Japanese delicacies in true Kaiseki style, while you enjoy a private performance from the famously graceful geishas. Having long fascinated the imagination of the west, the chance to see these rigorously trained individuals perform their traditional dance to a soundtrack of the three-stringed shamisen is one of those magical cultural encounters that you'll never forget.
Discover hidden gardens in Kyoto
Losing yourself in Kyoto's spectacularly Zen Japanese gardens is always worth it. But you can avoid the crowds by getting special access to many of the city's private botanical beauties which normally are hidden from the public eye. Be sure to have your camera at the ready as you discover the history and theory behind these unique gardens with an expert guide on your private tour.
Tour Nara's tea fields
Go beyond the tea ceremony to the very fields where you can craft your perfect cup from start to finish. As one of Japan's biggest tea producers, Nara is famous for its locally grown Yamato tea, rich in herbal flavours and delicate aromas. Time spent surrounded by the beautiful tea fields, learning to pick, taste and make your own tea to take home with you, is a truly immersive experience.
Sword fight on a film set
Release your inner warrior and practice the art of using a samurai sword in combat with professionally trained actors in one of Japan's film studios. You can learn about the way of the samurai and take to the stage to practice time-honoured techniques at the same time. A must for the film buffs.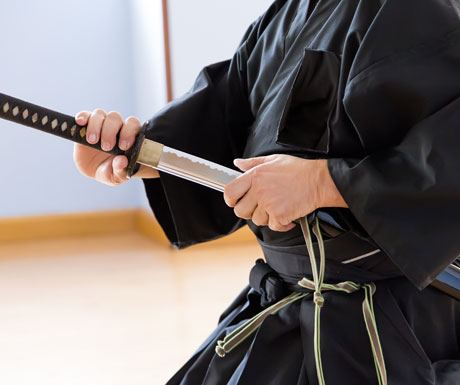 Meditate with a Zen master
Find your inner peace as you practice meditation with a Zen master in Kyoto. Set in some of the city's most tranquil temples, let your Buddhist teacher guide you as you focus on your breathing and body to perfect the art of meditation.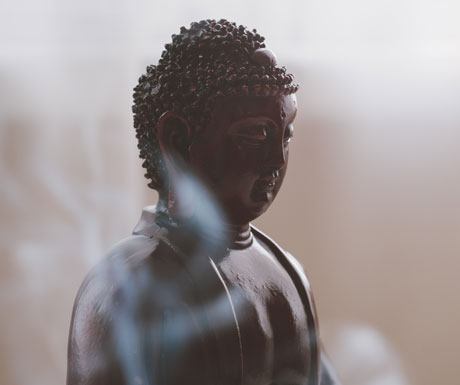 Forge your own sword
Nothing can really compare to creating your very own bespoke samurai sword, hand-crafted with help from a local sword smith. Constructed through techniques handed down through generations, your personalised blade will mimic those once used to protect Japanese Emperors. And with an expert guide on hand to answer all your questions about the history of the weapon, this is a truly memorable experience that will leave you with the ultimate holiday keepsake. Your own sword.
Tom Marchant is Co-founder of Black Tomato.
If you would like to be a guest blogger on A Luxury Travel Blog in order to raise your profile, please contact us.