By
Sandra Potter
on Dec 26, 2016 in
Attractions
,
California
,
Canada
,
Family Travel
,
Going Out
,
Massachusetts
,
New York
,
North America
,
Regions
,
South Carolina
,
Speciality Travel
,
USA
Time to think of travel plans for 2017.  Where to take the family for a luxurious and memorable holiday? The USA and Canada has many of the answers. With wide open spaces, lots of variety, there is plenty to do to keep the whole family entertained. Take the grandparents, take the children, there is fun to be had for everyone.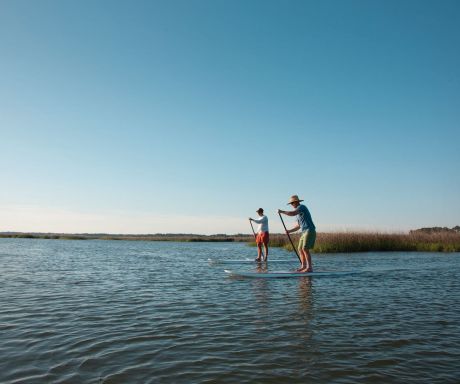 Niagara Falls and Algonquin Provincial Park
Niagara Falls, one of the most famous sights in the world.  No matter how many pictures you have seen, nothing quite prepares you for the noise and power of 6 million cubic feet of water per minute of water crashing down. Take the Hornblower Cruise to the foot of the falls, Walk behind the Falls or try the latest attraction at Niagara Falls, the Wildplay Adventure Course or the Mistrider Zipline over the falls. When you have finished admiring the falls from every direction, take a more leisurely day around the many vineyards in the Niagara Peninsula. Have you tried Ice Wine? This is the place to taste it. Niagara Falls, amazing as it is, is a busy place and you will need an antidote.
Nothing could be farther from the excitement of Niagara than the peace of Algonquin Provincial Park. an area, a couple of hours drive north, of peaceful lakes, wildlife and glorious country hotels. There is still plenty to occupy the family, but of a more peaceful nature.  All kinds of water sports on the lakes, canoeing through the park and in August you can join a wolf howling expedition.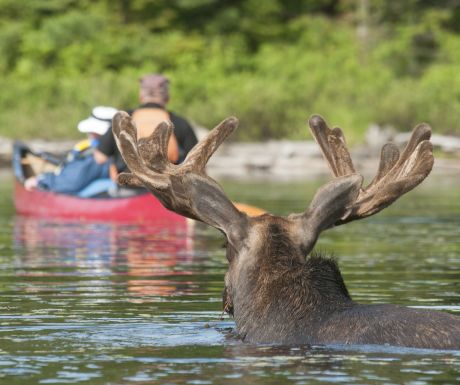 Vancouver and Whistler
Vancouver, BC. is more than just a city break. It can be a beach holiday, it can be an adventure holiday with kayaking and stand up paddling into Deep Cove, it can be a wildlife watching holiday. Go whale watching for killer whales or take a helicopter for an amazing picnic in the mountains. Stanley Park is a 400 hectare park within the city. Discover the totem poles, walk the sea wall  and then visit the aquarium. Flyover Canada is an astonishing flight-ride film experience which will take you all over Canada in 11 minutes. Learn about the First Nations at the Museum of Anthropology, visit Granville Market or explore Science World.
When you are finished with the city, take the magical Sea to Sky Highway up the Pacific Coast to Whistler.  A famous ski resort in winter, summer brings all kinds of other adventures. World class hotels and private houses can be your base for mountain biking, bear watching, valley walks or mountain hiking and four championship golf courses, not to speak of spas, excellent restaurants, the new Audain art museum and the Squamish Lil'wat Cultural Centre all of which will demand your attention.
Amusement parks in California
Everyone knows the famous Disneyland in California, one of the world's first amusement parks, but there is so much more in the Golden State. Tour the movie back lots at Universal Studios, or visit Legoland created using 60 million Lego bricks. Do you know about Six Flags Magic Mountain? It claims to have more world-class roller coasters than any other destination. Once you have been spun, plummeted and flung on rides called Goliath, Viper and Twisted Colossus, you can go to Hurricane Harbour.  To recover from all this excitement, relax at one of California's luxury hotels on one of the many beaches along the Pacific Coast before going south to San Diego to visit the famous Zoo and SeaWorld.
Hilton Head, South Carolina
Hilton Head may just be the perfect family getaway. From the famous golf courses to over 500 tennis courts, to the beaches and spas, there is always something to do. Enrol you or your children into one of the many expertly run golf or tennis academies, rent a bike to explore the 50 miles of paved bike paths, take a boat tour to watch the bottle necked dolphins, go riding or kayaking to name just some of the activities you might enjoy. There are also museums, art galleries and plenty of theatre with Broadway productions as well.  All this plus glorious resorts and private homes to be rented and Charleston just up the road for an exploration into the history and architecture of the area.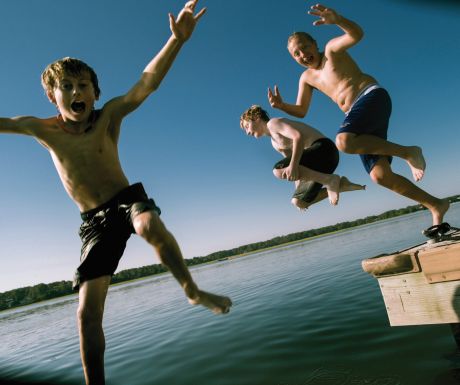 Cape Cod
Cape Cod has been famous for generations as an escape for the wealthy families of New York and Boston. Both Cape Cod and its neighbouring islands, Martha's Vineyard and Nantucket, have hosted past Presidents and it is easy to see why. Just a short drive from Boston, Cape Cod is full of quaint villages, lighthouses and ocean beaches. Your days will be filled with the usual seaside pursuits, evenings spent eating lobsters and other wonderful New England seafood.  There are splendid hotels and resorts all over the claw-shaped peninsula as well as on both islands with spas and all the other creature comforts that you could desire. Paired with Boston, this makes for a tremendously varied family holiday.
I hope this has given you some good ideas.  Please let me know what you think and what I have missed out.
Sandra Potter is Founder of Frontier Travel.
If you would like to be a guest blogger on A Luxury Travel Blog in order to raise your profile, please contact us.