By
Karyn Wofford
on Jan 17, 2017 in
Attractions
,
Cruises & Boat Travel
,
Florida
,
Food and Drink
,
Going Out
,
North America
,
Regions
,
Restaurants
,
Speciality Travel
,
Travel Miscellany
,
USA
Several places in Key West, Florida have a lot of hype built up around them, like Blue Heaven and Sloppy Joe's Bar. There are places and things to do that aren't in every travel blogger's posts. If you ever wander to the United State's southernmost city, you'll find the following to be hidden treasures.
Ibis Bay Resort
Once booming in the 1950's, Ibis Bay went through years of major decline. People forgot about the place and continued to overlook it, even after major renovations. The retro hotel is fresh, while remaining true to its old-style Keys roots. Sandy lounge spots with hammocks are a treat since Key West is lacking in actual beach area. Every room has its own, quirky style and rescued wildlife hangs out on the property. While remaining kept and crisp, the resort has managed to keep that bright, fun flare that most Keys hotels have long left behind.
The Stoned Crab
The Stoned Crab is beside Ibis Bay, conveniently steps away from the outdoor entry rooms. If you love Stone Crab, this is the place to get it. The chef himself treks out each morning to catch fish for Three Hands Fish, the onsite market. Stone Crab claws make their way from the ocean to your plate in mere hours, and the freshness is prevalent in the taste. Pink Shrimp, a sweeter, more tender shrimp selection specific to Key West, are on the menu as well.  Dining in the open-air restaurant is pleasant year round, as the Keys usually don't see temperatures migrate too far from 70 degrees Fahrenheit.
Ernest Hemingway's home
Ernest Hemingway spent much of his time at his Florida Keys home. The large house exists as a tribute museum to the late writer, and is quite exciting if you are a fan of his work. Memorabilia and educational notes coat the walls, while the home remains closely intact to the way Hemingway left it. The large pool was a marvel feat at the time of construction, and can be seen in working order to this day.
The Lobster Shack
Once you get to Southern Florida, you will notice that lobster rolls pop up on many menus. However, few places have managed to stay true to the simplicity and quality of the dish, which is also very famous in Maine. The Lobster Shack is a tiny, blue restaurant that seats about 15 people, at the most. You simply order and pay at the little window, then the most delicious seafood delicacy is brought out in a basket. Fresh lobster is lightly blended with mayonnaise, then stuffed into soft, buttery bread. Chips come on the side, leaving the roll front and center.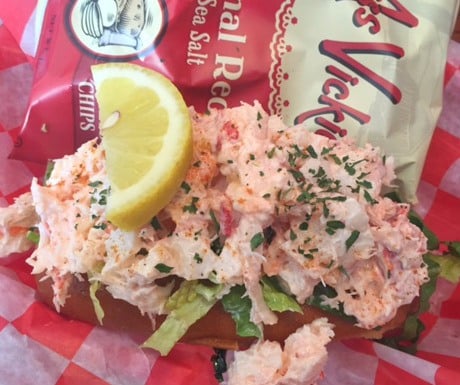 Danger Charters' real sail boat
When you look out in any harbor, it's not common to see an old-style wooden boat powered by sails. Danger Charters not only will take you for a ride on their pirate-like ships, but they'll bring you on adventures like snorkeling and kayaking through the Key's popular mangroves. Snacks, beer and wine are served onboard.
Night kayaking
In a nook off the coast of Key West is a one of a kind excursion, LED- lit, night kayaking. The bottom of the kayaks are clear and strips of battery powered lighting illuminate the sea-life below. You'll see starfish, lobster and variety of colorful creatures. Marine biology experts lead the tour while answering any questions about the ocean. It's a relaxing activity fit for all ages and is available through Ibis Bay Resort.
Sunset Key
Sunset Key is a private island and resort with cottages, restaurants, pools and pristine beaches. You can spend the week at the extravagant retreat or ride the ferry out to the beach for the day, since it is one of the few places with beach access near Key West. The ferry ride from the marina to Sunset Key is no more than five minutes. While basking in the sun, a beachside service menu and lounge chairs are at your disposal for a picturesque day in paradise.
Cuban Coffee Queen
Cuban Coffee Queen was originally opened by a kite surfer who spent an extended period of time in Cuba, where he mastered the technique of making authentic Cuban brew. Café Con Leche is a traditional selection that consists of Cuban coffee and steamed milk, nothing else. This humble, tiny shack will surprise you with bread, coffee and sandwiches true to Cuban culture.