There are many great reasons to stay in luxury hotels, from round the clock attentive service, lavish bathrooms with separate rain showers and soaking tubs, in-room espresso machines, and superb amenities such as Michelin starred restaurants, swimming pools, and award winning spas. And by now savvy travelers understand how to reserve these hotels with complimentary breakfast, the best chance of an upgrade, complimentary hotel credits.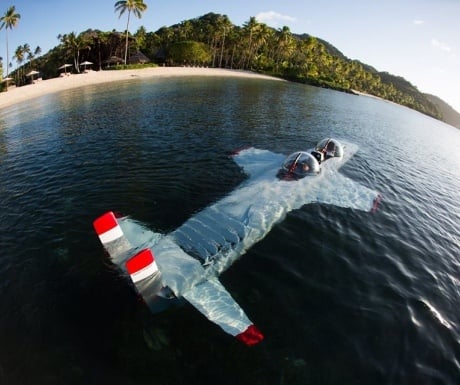 Still, there are some especially wonderful luxury hotel perks that deserve a special mention, as well as which hotels to find them at.
1. Bed customized to your sleep preference
It seems strange that more hotels don't focus on the comfort of their beds, given that most people need 8 hours of sleep to be at their best, and guests vary in terms of how firm or plush they want their mattress to be. Enter the Four Seasons bed, which has three different mattress pads that can be used depending on the guest's sleep preference: firm, signature (medium) and plush. All newly built Four Seasons hotels since mid-2014 offer this customizable bed, and many pre-existing hotels and resorts have already converted to the new Four Seasons bed. Simply check with the hotel ahead of your stay and if they have it, advise which level of firmness you prefer. Apart from my own bed at home, I've never slept better than in a Four Seasons bed with the plush mattress topper.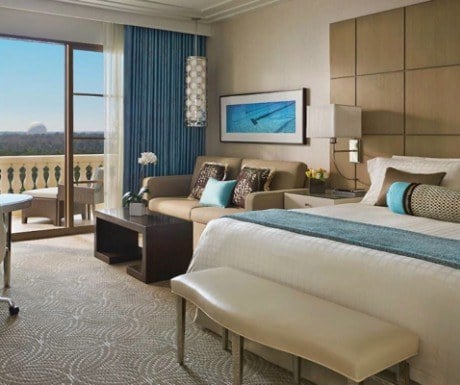 2. Flexible check-in and check-out
One of guests' most frequent requests is for an early check-in and late check-out, but at the vast majority of hotels this is subject to availability, for obvious reasons: if a hotel has other guests from the previous night who don't check out until 12noon or later, due to a late check-out, they can't provide that room to the next guest until it's been thoroughly cleaned and inspected.
But there are a few exceptions. If you have achieved 75 Eligible Nights in the Starwood Preferred Guest program you'll be granted the "Your24" benefit, and be able to request any check-in time for a stay. The request must be made by 3pm hotel time at least 2 days before arrival, and if confirmed, you'll be able to check in at that time and have your check-out time on your departure day be at the same time.
Even more generous is the Peninsula Hotels' PenTime flexible check-in and check-out. This is not available to all guests, but must be booked through a certain channel. You'll be able to check-in any time the day of your arrival, and if your booked room isn't ready, another room will be provided to you so that you can nap, shower and relax until your reserved room is ready. The same applies to your check-out day; you can check-out at any time, and if the hotel does need your reserved room back earlier, another room will be provided to you.
Capella Hotels and Resorts used to provide flexible check-in and check-out times for all their properties, but currently this applies to Breidenbacher Hof in Dusseldorf and Capella Ixtapa in Mexico, with early check-in and late check-out based on availability for Capella Singapore and Capella Marigot Bay in St. Lucia.
3. Complimentary Kids' Club
Even if you're a couple without kids, a complimentary kids' club can be a great amenity: it encourages families to bring their kids there and keeps kids busy, happy, and less likely to disturb other guests. Luxury hotels who are savvy realize that their youngest guests also have the potential to be their most valuable: making them happy not only encourages their parents to bring them back to the hotel or another one in the same hotel brand, but also starts to build a relationship with consumers who will live longer than any of their adult guest counterparts, with the potential for many more stays over their lifetime.
Four Seasons is the largest luxury hotel brand with complimentary kids' clubs at their resort properties, but Rosewood offers its Rose Buds kids' programs at its resorts, and Aman Resorts such as Amanpulo, Amanyara and Amanera also offer complimentary kids' activities. And our favorite luxury resort in the Maldives, Cheval Blanc Randheli, has a fantastic complimentary kids' club led by wonderfully nurturing staff that our son didn't want to leave.
4. Complimentary airport or train station transfer
It's rare for an airport transfer to be included for all guests, although some hotels offer it as a perk for guests in a suite or who have booked through a certain channel. Luxury hotels that do include it in their rate for all guests include Amankila, Amanusa, and Amandari in Bali; Amanjiwo in Java; Amansara in Siem Reap; Amantaka in Luang Prabang; Amangiri in Utah; Amanera in the Dominican Republic; Amanemu in Japan and Amanpuri in Phuket for select dates.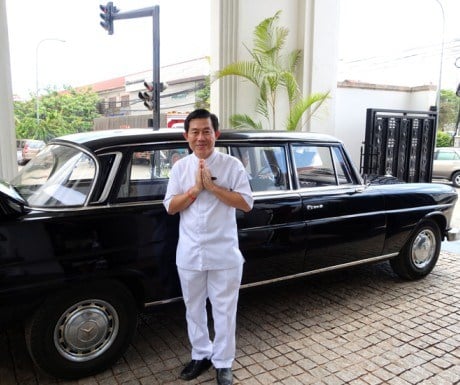 5. Unique experiences, from feeding an eagle ray to a submarine ride
The best luxury hotels understand that their guests are seeking more than a beautiful resort and spacious room, suite or villa. These guests value attentive, personalized service and unique experiences that they'll remember for a long time to come. At Four Seasons Hualalai on the Kohala Coast of the Big Island of Hawaii, guests can snorkel in a giant pool carved out of lava rock with a multitude of tropical fish, and even feed an eagle ray (my son's description: "it's like a wet vacuum!") Out of the water, they can learn the hula, how to play a ukulele, or Hawaiian language, all complimentary.
At Amansara in Siem Reap, Cambodia, the rate includes daily excursions to the Angkor temples with a private English speaking guide. Ours, who had guided for years and trained many of the other guides, showed us parts of the temples and hidden deities we would never have discovered ourselves.
Fregate Island Private, in the Seychelles, offers Nature Walks with its resident Conservationists, and you can assist them in searching for turtle hatchlings and checking nests for eggs and chicks. You are bound to see one of the island's Giant Aldabra Tortoises, which can live 200 years or longer and has made a come back after being nearly driven to extinction in the mid 1800s.
For the ultimate perk, enjoy a ride in a $2 million DeepFlight Super Falcon submarine if you stay at the private island of Laucala, in Fiji. For those who don't scuba dive, just want a close look at the marine life without getting wet, or simply want the cool experience of riding in a submarine, it's a must. And why not? It's included in the rate.
Hilary Stockton is the CEO at TravelSort.
If you would like to be a guest blogger on A Luxury Travel Blog in order to raise your profile, please contact us.