Top 5 reasons to visit Tynemouth, UK
Located just eight miles from Newcastle city centre is the historical coastal village of Tynemouth. Comparable to Whitby, Tynemouth offers Blue Flag beaches, independent stores, and a bar scene to rival the city. With so much on offer in this hidden gem, we're taking a look at the 5 top reasons to visit this slice of beach paradise.
1. The market in the Metro station
Every Saturday and Sunday in the beautiful Victorian Metro station, you'll find the bustling weekend market. From local food and drink to vinyl collections and antiques, you're guaranteed to spend a few hours here just to take everything in, but beware… it'll be hard to leave empty-handed. Travelling by Metro from the city centre is one of the easiest ways to get into Tynemouth, especially as parking can be very limited on market days.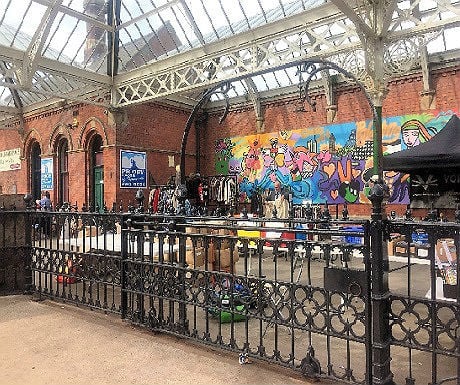 2. The coast
Tynemouth's Priory and Castle has a 2000 year history and is the main focal point to the village's coastal stretch but it's not the only thing on offer at this shoreline. As the site of the mouth of the Tyne, it's no surprise there's a strong maritime history here and you can explore it as you walk around the coast towards North Shields. If you prefer laying on a sandy beach, Tynemouth won't disappoint. With blue flag status and a mile long, the Longsands stretch has plenty of places to sit and admire the views. For refreshments on the beach, be sure to stop by Crusoe's and The View and if you want to take in even more of the impressive shoreline, take a walk up to Cullercoats or Whitley Bay.
3. The food
With such a welcoming beach, it's no surprise Tynemouth offers some of the best fish and chips in the North East. Choose from options on the main Front Street or go to the famous Riley's Fish Shack in King Edwards Bay, just below the Priory and Castle. If fish and chips aren't your thing, all you have to do is walk down Front Street and take your pick from a huge range of food on offer including pub grub, tapas or Asian cuisine.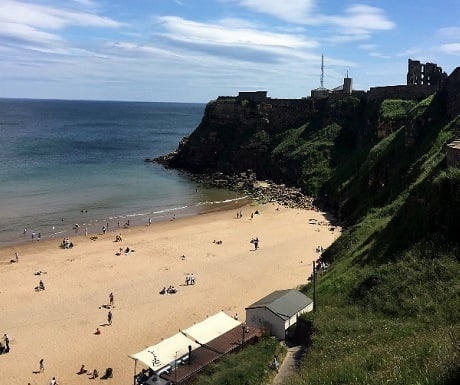 4. The quirky shops
Once you've filled up on food, stay on Front Street and keep your wallet handy as you explore the different independent shops. If the market wasn't enough for retail therapy, Front Street certainly will be. Make sure you don't miss out the shops at Green Ginger Arcade, located in the church.
5. The nightlife
Newcastle has quite the reputation for nightlife but hidden just eight miles away are your choice of sophisticated wine bars, eloquent cocktail venues and good old fashioned pubs which make Tynemouth somewhere you'll want to spend both day and night in. And with the choice of accommodation on offer, from cosy B&Bs right in the heart of Front Street to sea-view hotel rooms, you're guaranteed to want to extend your visit here.
Did you enjoy this article?
Receive similar content direct to your inbox.