California – a bucket list for the Golden State
California
, my personal favourite destination in the
USA
, possibly offers the widest diversity of anywhere on the planet, let alone any other US State, both in terms of its geographical make up and its man-made attractions. Where else can you find warm beaches, stunning sunsets, huge mountain ranges, visit iconic cities, harvest great wines and visit the desert, all within a relatively easy drive. Located on the West Coast of the United States, California is the third largest US State by area. With a stunning coastline (all 1264 miles of it), dramatic deserts, rugged mountains, and beautiful lakes, California offers wide-open spaces for everything from scenic road trips to adrenaline-fueled adventures. From its Hollywood to the iconic Golden Gate Bridge, world-famous film backdrops, viniculture, and colourful gold rush heritage, California is well deserving of its nickname – The Golden State.
Catch flawless waves in Malibu and Huntington Beaches (Surfer Today's Ultimate Destination and Capital of Surfing respectively), both in Southern California which is the best that US surfing has to offer; and Santa Cruz Beach (Surf City USA, no less) further north.
Enjoy spectacular whale spotting off the Mendocino Coastline (every year between Nov and April 20,000 gray whales migrate from Alaska down to Mexico and can be seen from many places along the coastline)  and then bears in Yosemite National Park – although anyone from LA will tell you that Monrovia at the LA foothills on garbage day is also a prime spot!.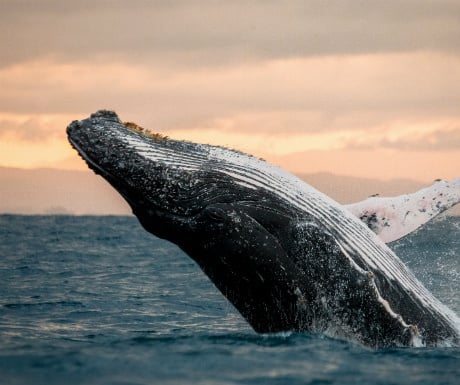 Pan for gold! California is not called The Golden State for nothing. One of the best places you can still pan for gold is in Jamestown, one of California's original Gold Rush towns (from 1848) in the east, right on the southern fork of the American River.
Work out with the best at Santa Monica's Muscle Beach, the birth place of the US physical fitness boom in the 20
th
century. They have body-building and acrobatic equipment along with some seriously impressive workout buddies! It also has a great recreation area, a pier and boardwalk lined with cafes and restaurants if working out appears too strenuous!
Get your fill of US excitement: visit their theme parks! Orange County (near LA) offers Disneyworld, Knott's Berry Farm, Universal Studios Hollywood (studio tour is fabulous and VIP passes recommended) and Legoland California. High-octane scream machines, anyone?
Drink wine! Yes, drink wine at Napa and Sonoma, two of the most famous Californian wine regions. But let's not discount the lesser known spots – Temecula and Central Coast. My personal tip is to try Santa Rita Hills near Santa Barbara, renowned for growing some of world's finest Pinot Noir grapes. Hhmm, and relax.
Play a round of golf, but not just any round. Pebble Beach Golf Links on the Monterey Peninsula has hosted the US Open five times and is rated #1 in USA by Golf Digest. Of course, their are also hundreds of other great golf courses in California.
See The Golden Gate Bridge in real life. The iconic art-deco suspension bridge spans the Golden Gate strait between San Francisco Bay and the Pacific Ocean; a backdrop for countless US movies and a symbol of US engineering and design. Camp at the Yosemite National Park. With 13 campgrounds, 10 of which can accommodate RVs and 4 open year-round, there is plenty of choice for a nature adventure.
And if you're a lover of the outdoors, June Lakes Loop near Mammoth Mountain is a great place for outdoor activities such as horseback riding. For the skiers or boarders amongst you, Squaw Valley near Lake Tahoe in the High Sierras was host to the 1960 Winter Olympics, and the greater lake Tahoe area, usually open from mid November to late April boasts the highest concentration of ski resorts in the USA. Of course, Lake Tahoe is also an amazing place to visit in summer and one of the most picturesque lakes on the planet.
As you can see, California has a lot to offer the tourist for may trips, and a road trip is one of the best ways to explore different parts of the state. There is a lot I haven't even touched on in this bucket list, so watch this space for the next chapters.
Kim Robertson is Director at Your Way (Travel) Ltd.
If you would like to be a guest blogger onA Luxury Travel Blogin order to raise your profile, pleasecontact us.
Did you enjoy this article?
Receive similar content direct to your inbox.