By
Paul Johnson
on Sep 25, 2017 in
Africa
,
Asia
,
China
,
Europe
,
Featured
,
Germany
,
Hong Kong
,
Mexico
,
Middle East
,
North America
,
Regions
,
South Africa
,
Turkey
,
United Kingdom
,
Western Europe
,
Worldwide
In partnership with the Platinum Card® from American Express®
Inspirational, intriguing cities are dotted all over the world offering visitors enriching experiences, brushing with fascinating eras of history, embracing different cultures and enjoying delicious culinary creations. I have been lucky enough to visit some of the world's most iconic cities, as well as some lesser known gems. In a city we can see the culmination of mankind's talent, with wonderful manifestations of our cultural, artistic and intellectual achievements. Exploring a city is like unwrapping the essence, culture and history of its natives and their environment. Tasting the local foodie offerings is not only an opportunity to sample the flavours and traditional dishes of the city, but it often tells us something about the people themselves.
Debating the world's most exciting city
To celebrate and debate the world's most exciting cities, 1843, in partnership with The Platinum Card from American Express, has arranged a debate between a carefully selected panel, which will take place in London on 27th September 2017. Each member of the panel has put forward the city they believe is most exciting and they are: Simon Callow (Actor, Writer and Director) Thomasina Miers (Chef and Restaurateur) Bettany Hughes (Historian), Deyan Sudjvic (Director of the Design Museum) and Beatrix Ong (Fashion Designer.) If that sounds like something you'd like to be part of then do join me at the event, details on how to register for tickets can be found at the end of this post.
While I haven't heard the arguments each of the five panellists will put forward for their chosen cities just yet, I wanted to share my thoughts on each of them below, as well as revealing the city I believe to be the most exciting in the world.
Deyan Sudjvic's choice: Berlin: eclectic architecture, creative allure, fascinating history & free-wheeling spirit
When spending time in bon-vivant Berlin, it's impossible not to be drawn in by its fascinating history. In fact, Berlin's history and philosophy of using its buildings to articulate what the city wants to be, have given it an eclectic collection of architecture. Its iconic East Side Gallery is the world's largest open-air exhibition of art, and its affordable rents and free-wheeling spirit have attracted numerous artists there. Yet it has the unpretentious charm of a cosmopolitan village. Its iconic sights, melt into swathes of green, while its gritty sides are an integral part of its charm. In Berlin, a creative lifestyle and personal freedom are valued above status symbols and material wealth. It's an addictive city, with a superb, buzzing party scene.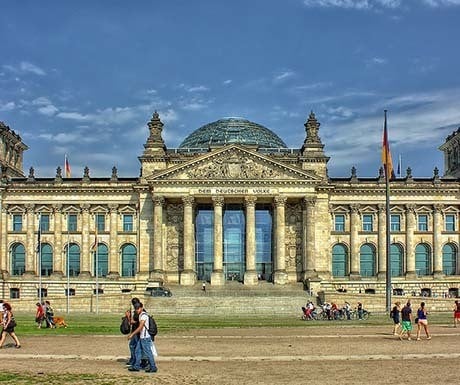 Bettany Hughes's choice: Istanbul: continents collide in an incredibly historical, vibrant and colourful city
The city where continents collide is incredibly vibrant and colourful, with so much beautiful architecture and sensory experiences. From a boat trip on the palace lined Bosphorus, to time spent in a Turkish bath or sampling spices in the amazing Spice Bazaar, Istanbul is an unforgettable city experience. I adore Istanbul's web of history, its architecture and the fusion of the east and west that is encapsulated by the city. Istanbul has some very elegant districts also, and a selection of superb restaurants.
Simon Callow's choice: London: Gothic grandeur, rich culture and history, diverse almost endless food choices
London's offerings are so vast that this city appeals to lovers of Royalty, museums, culture, history, Gothic architecture, literature and so much more. An incredibly vibrant and energetic city, what I love about London is its myriad of things to see and do, the city's beautiful architecture, parks and open spaces, and its diverse, almost endless food choices.
Thomasina Miers's choice: Mexico City: contemporary and colonial, an internationally recognised
culinary destination
Mexico City offers a beautiful balance between the contemporary and its rich colonial past. Palm trees embrace ample boulevards, which are lined with French-style mansions in a city that boasts dramatic murals and a revitalised historic centre. This makeover has transformed what once used to be considered an unsafe area into a vibrant, historical spot where visitors can enjoy a day viewing and shopping, or a fun evening out. Don't miss a great boat excursion along one of the city's ancient canals, or time hanging out in an old-school cantina. These days Mexico City is recognised as an international culinary destination, as well as the perfect spot for museum-lovers.
Beatrix Ong's choice: Hong-Kong: an iconic skyline, enchanting neighbourhoods & one of the world's favourite culinary destination
Did you know that only 25% of Hong Kong is developed, with vast country parks and mountains accounting for much of the rest*? Better known for its iconic skyline, this amazing city is also home to plenty of protected nature, where you can find colourful traditions alongside rare birds. Hong Kong's stunning islands and enchanting neighbourhoods, some of which can be explored on historic double-decker trams. Head to the Mass Transit Railway to enjoy free comedy, and look around to see the city's protest art. Of course, the food alone is enough reason to visit the city, which is also home to a number of historical and geological gems.
My choice: Cape Town: natural wonders, World Design Capital 2014, very welcoming with a great food scene
For me, although this was a very tough choice, there's nowhere quite like Cape Town. From its spectacular Victoria & Alfred Waterfront to its captivating combination of landscapes, cultures and cuisines, Cape Town is possibly one of the most welcoming cities I have been in so far. I love the incredible choice of trips also, like the Garden Route, Cape Point, wine tasting tours, and of course Table Mountain and safaris. The World Design Capital in 2014 has a great food scene. The icing on the cake is that I don't need to suffer from jet lag when I want to visit Cape Town.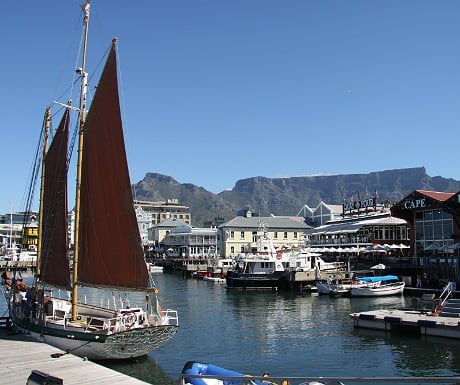 Stay tuned…
Don't forget to stay tuned for a follow-up after my visit to the great debate in London later this month, to hear some of the arguments the panel put forward.
Or of course if you'd like to witness first hand, the debate will be taking place at London's Living Room at City Hall on Wednesday 27 th September. You can register for the event here. Tickets are available for £35.
In the meantime, please tell us below which is your favourite city and why…
Disclosure: This post is sponsored by The Platinum Card® from American Express®.
*https://www.gov.hk/en/about/abouthk/facts.htm
MAKE THE MOST OF CITY TRAVEL

If you're inspired to book your next city break, then The Platinum Card from American Express could help you to get more out of your chosen destination; be that a business trip to New York, a weekend away in Madrid or a family holiday to Dubai.

The extensive portfolio of travel and lifestyle benefits provided by The Platinum Card has been designed to give you more time for the moments that matter. Relax before a flight with access to over 1,000 airport lounges in 120 countries around the world, make the most of your stay at selected hotels with complimentary breakfast, a guaranteed late checkout and a room upgrade when available.

What's more, you can earn 30,000 Membership Rewards® points as a welcome bonus when you spend £2,000 on your card in the first three months of Cardmembership, which could help you get to some of these exciting cities for yourself. Annual Fee £450*.

*Subject to approval. Terms apply.

If you'd prefer a Card with no annual fee, rewards or other features, an alternative option is available called the Basic Card. Go to americanexpress.com/uk/content/basic-card for more information.

For more important information, click here.

Promoter: American Express Services Europe Limited has its registered office at Belgrave House, 76 Buckingham Palace Road, London, SW1W9AX, United Kingdom. It is registered in England and Wales with Company Number 1833139 and authorised and regulated by the Financial Conduct Authority.