When you think of Provence you might well think of warm, sunny days, lavender fields and cold glasses of Rose. With only a couple of weeks until November and the real onset of Winter here in Provence, it seemed like the perfect opportunity to dispel the myth that the only really good time to visit Provence is during the summer months.
To start, let's dispel the biggest myth of all… that 'winter' automatically means cold weather! Far from it. Provence is a big region, and there is no doubt that particularly in the north, it can get cold. However, in the south of Provence the weather remains mild and daytime temperatures often make it up to 15C. You can forget winter skies here… the sun is frequently out and shining brightly. Combine this with the fresh, crisp air and the comfortable temperatures and you have an ideal climate for exploring. Perhaps this is one of the many reasons why Provence used to be such a fashionable destination for wealthy and notable families (including Queen Victoria) to "over-winter" at.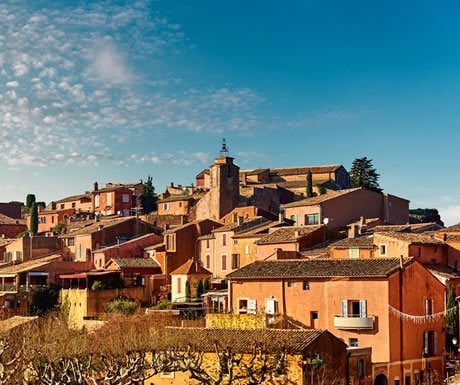 However, it is not just the climate that makes Provence a wonderful destination in winter. There are plenty of activities, sights & markets to experience in the winter months.
Circuit Paul Ricard
Located a short distance from the historic village of Le Castellet is the iconic Circuit Paul Ricard. Built in 1969 by the maker of the famous pastis drink, this race track has seen a raft of memorable races and more recently has been used as an advanced test track. It plays host to numerous events throughout the year as well as offering track days and other driving experiences.
Excitingly, the French Grand Prix is returning to the Formula 1 calendar in 2018 and is being held at the circuit. It is well worth a trip even if you're not a complete petrol head (although you might get hooked after a Go Karting session!). One of the last major events of 2017 is on 21st to the 22nd October – Dix Mille Tours is a spectacular get-together of over 300 classic cars on the track. Not only does this offer quite a spectacle but the exhibitors village plays host to numerous stands and activities to keep everyone entertained. More than 1,000 club cars will join the event as well. With free access to the Grandstands this is a great opportunity to see the Circuit and enjoy a great day out.
Christmas markets
It wouldn't be a blog about Winter without mentioning Christmas (sorry!). Yes, at the time of writing it is only October but Christmas is coming (and I for one love Christmas!). Provence doesn't let the side down here, with an enthusiastic embrace of everything Christmassy including some amazing markets.
The French do a brilliant job at running markets and their Christmas ones are no exception. If you're not in a Christmas mood then a visit to one of these will definitely change that as well as give you a great opportunity to get most of your shopping done! Want to know more? Then watch out for next month's blog which is all about Christmas in Provence!
Cookery courses
Summer is not necessarily the ideal time to be in the kitchen especially when it gets really hot… so winter offers the perfect opportunity to hone your culinary skills! If you've always wanted to master the art of Provencal cooking then what better way to do so than at a cookery class led by Michelin star-rated Chef René Bérard at the beautiful Hostellerie Bérard.
You'll be issued with your own chef's hat and embroidered apron before being led through a gastronomic experience you won't forget. Seasonal produce will be carefully turned into sumptuous dishes allowing you to experience the very best of Provencal food first hand.
Fête du Millésime à Bandol
Provencal wine is simply superb. White, Red or Rosé, Provence is home to some of the most recognisable vintages in the world. Many of these are produced near Bandol which sits on the Côte d'Azur. So, it's fitting that after the year's grape harvest is at an end a celebration is thrown. This takes the form of Fête du Millésime (Vintages Party) which is traditionally held on the first Sunday of every December – If you're a wine lover (or just like the odd glass) then this is not to be missed.
Cookery demonstrations, a wine auction and tastings held by many of the local Bandol vineyards are all part of the day. Also, foodies will want to book a table at the 'Vineyard Night' which is normally held on the Friday evening before the event and includes an extensive 5 course meal accompanied, unsurprisingly, by some excellent wines.
Cheval Passion
Love horses? Then this is for you. From the 17th to the 21st January in the famous city of Avignon the Cheval Passion horse show takes place at the Trade Fair Centre in the Vaucluse turning Avignon into the equestrian world capital. The crowds get larger every year and for good reason. With numerous spectacular shows throughout the event, an amazing trade fair, career stands and much more, this is THE event for anyone who can't get enough of horses and not to be missed.
Truffles
Another one for the foodie in your life – not only will the normal Provencal markets continue throughout the winter which are packed with all manner of gastronomic treats (including this season's olives) but black truffles really come to the fore. The truffle season officially starts mid-November with a ceremonial truffle proclamation in the village of Richerenches which announces the opening of the truffle season.
From this point forwards towns and villages across the region will hold regular truffle markets allowing you to sample these exquisite delicacies to your hearts content. Restaurants will also feature this magical ingredient more prominently as well. Make the most of the season before it wraps up at the beginning of March.
Out and about
Winter in Provence isn't all about Fetes and events (although there are plenty of them!). With the summer tourists long gone you have this amazing region almost to yourself. It's the perfect time to visit some of the many landmarks, towns and villages that make Provence famous without having to share the experience with the crowds. One way to make the most of this freedom is with a tour of the Camargue – well worthwhile and there is not a caravan in sight on the roads.
The region is on a migratory route as many birds settle here for the winter and the famous pink flamingos look even more striking than normal with their winter plumage being particularly vibrant.
A trip to the Calanques is also a great idea. Normally packed during the summer months, you'll have the spectacular scenery and beaches on this ten mile stretch of coast between Cassis and Marseille to yourself.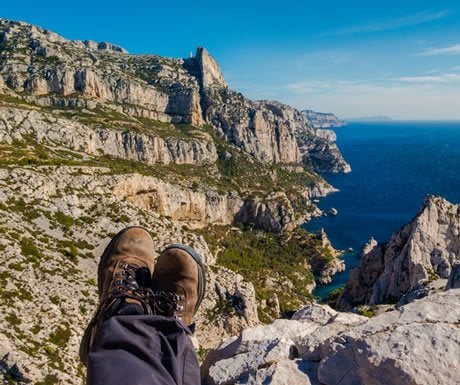 Whatever your plans are this winter I hope this article has given you a few ideas of how to best embrace this fantastic time of year!
Su Stephens is Owner of Olives & Vines.
If you would like to be a guest blogger on A Luxury Travel Blog in order to raise your profile, please contact us.