Croatia, officially the world's best country of 2017, has been attracting a long list of celebrities, with the latest being Julia Roberts, accompanied by her cinematographer husband, Daniel Moder. The beautiful famous couple elected the incredible city of Split as their chosen Croatian destination. Meanwhile, Croatian luxury travel agency VIP Holiday Booker has experienced an increasing level of interest from celebrities and High Net Worth Individuals. And who can blame them, as stunning Split is home to one of the most awesome Roman monuments in the entire world; the very impressive UNESCO listed Diocletian's Palace. Split, which is the capital of the Dalmatia region, left Julia and Daniel spoiled for choice.
Julia blended in perfectly with her surroundings, on this return visit to Split, making her difficult to recognise. However she was spotted on the city's ever-so elegant promenade, Riva, as well as on the quieter, pretty pebbly beach, Trstenik. The famous couple also dined at the restaurant, Bokeria Kitchen & Wine, where their foodie experience was perfect, and Julia even posed for photos with the restaurant team.
Imagine staying in the Diocletian's Palace: the world's oldest inhabited monument
One of the options that Julia and other visitors to Split have is the amazing opportunity to stay in the Diocletian's Palace, which is the only historic palace where people still live. This monumentally impressive example of Roman architecture boasts over 1700 years of history.
Located on the Adriatic Coast, the Roman emperor Diocletian chose it for his summer residence. This amazing palace, which incorporates squares, narrow streets, residences and churches, has been a UNESCO World Heritage Site since 1979. It is situated in heart of the beautiful, vibrant old quarter, which is brimming over with buzzing restaurants, bars and shops.
Beautiful beaches with crystal clear waters, like an island paradise
I can imagine that Julia was very pleasantly surprised to discover that a city with a population of around 200,000 inhabitants, has such a great range of beautiful beaches with crystal clear waters, to choose from. This is pretty unique. One of these is the white sandy beach, that is a popular choice for families and water sports lovers, Znjan, which also has some good bars to go to and a restaurant. But in reality, Split offers an incredible choice of super beaches, each with their own attractions. The city's other main beaches are Bacvice, Kasuni, Obojena and of course, Trstenik beach, where Julia was spotted.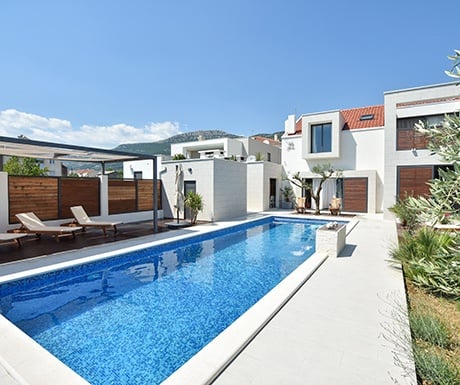 Did Julia learn to play picigin?
Of course Julia did such a good job of merging with the local landscape, that the paparazzi didn't manage to discover too much about her time in Split. So we'll all be left wondering if she learned to play picigin. Picigin is a local ball game, which is played by several players in a circle, in the water. They bat around a small ball using their hands and the aim of the game is to keep the ball out of the water, in the air for as long as possible. Players are not allowed to catch the ball. If Julia did play picigin, most likely she headed to the city's most famous beach, Bacvice. Located only ten minutes walk from the centre, this is the most popular beach to play picigin and has a wonderful, shallow sandy bay.
Perhaps she practiced Pilates in the Mediterranean oasis of Marjan?
Any Julia fan knows that she has an amazing fitness regime, which includes both yoga and Pilates. Might she have followed in the footsteps of local citizens who have used the beautiful Marjan park, as far back as the 3rd century, for their outdoor pursuits? Marjan is the green-lung of Split, surrounded by the sea and city, but covered in a dense Mediterranean pine forest; a blissful location to practice Pilates. A great place to stay in this high-end neighbourhood is the Marjan Palace.
Peaceful retreats out of the public eye
This wasn't Julia's first visit to Split and no doubt it won't be her last. As well as being a striking city, that blends the ancient and modern, with a buzzing atmosphere, Split is also home to some very beautiful, tranquil suburbs. These are perfect hideaways for Julia and the ever-increasing list of celebrities who visit the city, offering wonderful peaceful retreats out of the public eye.
Watch this space, to discover who is the next famous celebrity to visit the fabulous city of Split. Perhaps we'll see some Hollywood stars later this year, as it is an excellent destination in the winter months, with a beautiful Christmas market on the main promenade, Riva.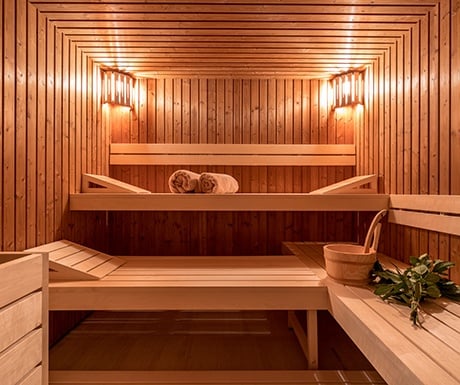 Disclosure: This post is sponsored by VIP Holiday Booker.