By
Paul Johnson
on Jan 01, 2018 in
Africa
,
Antarctic
,
Arctic
,
Asia
,
Belize
,
Bhutan
,
Botswana
,
Brazil
,
Canada
,
Central America
,
Denmark
,
Eastern Europe
,
Europe
,
Faroe Islands
,
Featured
,
France
,
India
,
Italy
,
Japan
,
Malawi
,
Malta
,
Mauritius
,
New Zealand
,
North America
,
Oceania
,
Poland
,
Polar Regions
,
Regions
,
South America
,
Spain
,
Sri Lanka
,
Western Europe
Travel and tourism is one industry that has continued to thrive in recent years, consistently out-performing the global economy, and 2018 looks to be no exception. We spoke to a number of experts in the industry to find out their opinions on the countries to visit in the year ahead. And so here are 18 of the best countries to visit in 2018. Happy New Year, everyone!
Belize, as suggested by Roger Hyde, CEO of Dulabab Travel
The tiny country of Belize has one foot in Central America and the other in the Caribbean, is an English speaking democracy and is a vital component of both the Mesoamerican Reef System and the Maya Forest; widely recognised as the largest intact block of tropical broadleaf forest in Central America. These 2 extraordinary reef and rainforest environments located in such a small geographical area offer unique adventure and exploration opportunities.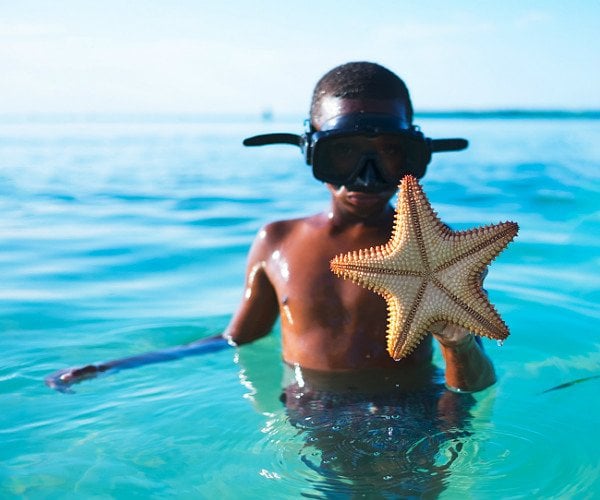 Starting offshore enjoying the simple luxury of Caribbean island life while based in a luxury villa, the pace is relaxed, the cayes and atolls providing a picture perfect backdrop for exploring the mesmerising underwater world aboard a private dive boat. Day and night diving along the barrier reef, canyons, walls and marine sink holes of this unique ecosystem will inspire as brightly coloured hard and soft corals are encountered along with schools of iridescent reef and pelagic predators.
Internationally renowned NGO scientists are on hand to offer unique insight and access while revealing the secrets of this enthralling sub-aqua world, while also offering the chance to take part in an internationally significant marine mega-fauna survey, and observe the endangered West Indian Manatee in remote lagoons. Leaving the reef behind, the journey heads west into the Maya Mountain Massif, the wild and rugged heart of Belize. The private helicopter flight will fly low over the iridescent patch reefs before reaching the coast and rapidly rising over Victoria Peak and the Maya Mountain Divide. Landing deep in the jungle, the quest begins with an exploration of the magnificent Maya site at Caracol, one of the region's most important and impressive Maya sites. Discovering the Maya Mountain Massif is best done with a combination of 4×4 and horse back accompanied by rangers from a partner NGO, who co-manage the Chiquibul Forest while staying in a world-class lodge. The final immersive experience takes guests to a remote river for an unforgettable rainforest adventure. Inflatable kayaks and uniquely comfortable expedition camps allow guests to explore this unique habitat to the full. With luck and a keen eye, a wide range of wildlife including the endangered Baird's tapir and Scarlet macaw.
With significant increases in both land and cruise ship tourism in 2017, as well as more direct flights from North America, visitor numbers are set to continue increasing. For such a small and unique country, with distinct local pressures impacting both the pristine marine and interior environments, we urge those who have the means and desire to travel there to do so in 2018. For an experience of genuine adventure, combined with the ability to explore and discover areas few people have ever visited, let alone enjoyed in such unique ways, Belize is a truly unique and special destination.
Bhutan as suggested by Matt Holmes, President of Boundless Journeys
The tiny kingdom of Bhutan is tucked in the Himalayas and probably isn't on the radar for most luxury travelers, which is exactly why it should be. Bhutan is often described as Tibet before the Chinese invasion and Nepal without the budget backpackers. It is a country where spirituality is almost tangible, and Buddhist philosophy infuses all parts of culture and even government policy.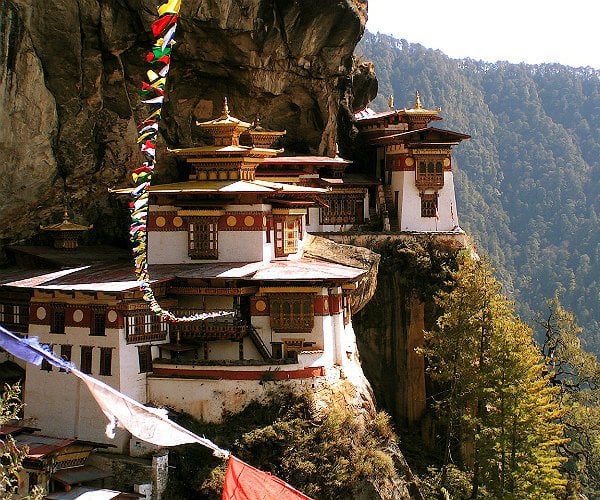 What makes Bhutan so appealing to luxury travelers? A number of 5-star properties have opened their doors across Bhutan in recent years including Uma, Aman, Taj, and Le Meridien. With their luxurious spas, impeccable service, and stunning design that fuses traditional Bhutanese architecture with a modern, elegant twist, these accommodations are oases after a day of activities. Moreover, Bhutan requires that travelers be accompanied by a guide and driver each day, and that policy has helped produce incredibly well-trained guides who speak superb English and have a boundless enthusiasm for introducing guests to their country.
A private, local Bhutanese guide is imperative to delving deep into Bhutan's culture and history, and while they always showcase the most famous sites, they also know about the lesser-known, but equally-impressive places. So, what is there to see and do? Bhutan's massive fortresses, called dzongs, and plethora of temples are intricately-decorated inside and out. The most famous is the cliff-side Tiger's Nest temple complex—only accessible on foot, with stunning views of the Paro Valley and the Himalayan foothills. It's an invigorating hike with a tremendous reward.
For the more adventurous traveler, there are opportunities to mountain bike, raft, learn archery (the national sport), and hike into rhododendron forests and up to high passes. Travelers interested in more cultural experiences can opt for a meditation session, a Buddhist astrology reading, attending a vibrant festival, or having tea with young Buddhist monks eager to practice their English.
The uniqueness of the country stems partially from its happiness index—Gross National Happiness—to measure its success. This encourages the government and royal family to develop the country in a way that benefits its citizens by preserving the culture and environment. Bhutan is the world's only carbon-negative country, producing more energy than it uses, and it has vowed to keep 60% of the country forested at all times. In addition, traditional architecture and the national dress are ubiquitous, making visitors feel they have traveled to a place little-touched by the outside world.
Thanks to Prince William and Kate's visit in 2016, and several articles in the last year featuring Bhutan as a rising destination, tourism has been increasing. The country is on the cusp of exploding onto the tourism scene, making 2018 the year to go before that happens. Right now, luxury travelers will have exclusive experiences with few other travelers, and be able to witness a culture and country seemingly preserved in time.
Botswana, as suggested by Sara White, Marketing Director of Real Africa
Botswana is synonymous with great wildlife spectacles and swathes of pristine wilderness – it offers exclusive camps, romantic vistas and exceptional levels of guiding and hospitality. For a high quality, low density safari experience, Botswana undeniably excels.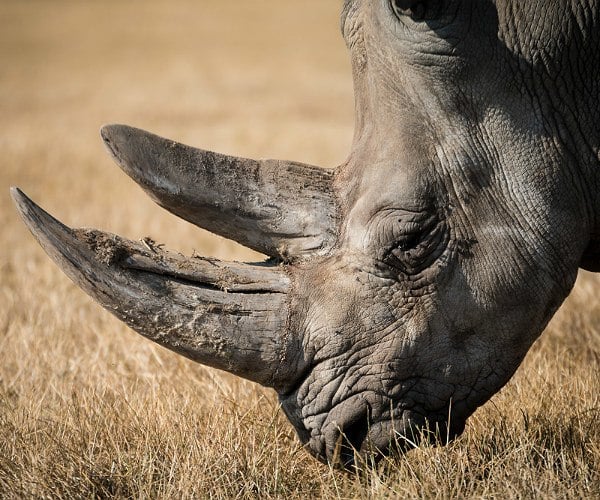 But Botswana's qualities run more than skin deep. The country stands out for its consistent commitment to conservation. Over 38% of Botswana's land is now protected making it a clear leader in eco-tourism. Given the space and safety, rare species thrive here, from critically endangered black rhino, wild dog and black maned Kalahari lion to lechwe, puku, sitatunga, pangolin and aardvark.
The ambitious rhino relocation to the Okavango Delta is just one compelling reason to travel to Botswana in 2018. The Moremi Game Reserve on the eastern edge of the Okavango Delta, the world's largest inland delta and the 1000th UNESCO World Heritage site, is now a place that guests can see all the Big Five once again thanks to the efforts of Botswana's government and to conservation charity Rhino Conservation Botswana. RCB's newly appointed Royal Patron HRH Prince Harry, who is passionate about protecting iconic species, knows only too well how special this country is, spending as much time as he can there.
It's a real privilege to be able to observe black rhino in the wild with only around 5,000 remaining in Africa. Guests can add a new dimension to their travels by enjoying a behind-the-scenes conservation experience – at certain camps it is possible to meet with rhino monitoring teams to learn more about the rhino's return to the Okavango.
A fantastic diversity of activities from 4×4 game drives, by day and night, to walking and horseback safaris and boat excursions help guests get under the skin of Botswana. Float serenely by mokoro down the Delta's maze of papyrus edged channels, safari in Chobe National Park, dubbed 'Land of Giants' where more than 120,000 elephants roam, canoe the remote Selinda Spillway, fly camping on deserted islands as you go, walk with San Bushmen in the desolate Kalahari, the largest, most remotely situated reserve in Southern Africa,marvel at magical starry southern skies, visit the mysterious Savute region or witness the zebra migrations from the Chobe River and the border with Namibia to Nxai and Makgadikgadi pans, the longest-known terrestrial wildlife migration in Africa.
Brazil, as suggested by Simon Williams, Managing Director at Bespoke Latin America
In 2018 Brazil is back. After a difficult 2016 and 2017 with the positive and negative impact of the Olympics, the Zika scare stories, economic downturn and government turmoil, Brazil is finally on the up again with a number of new luxury hotels poised to open.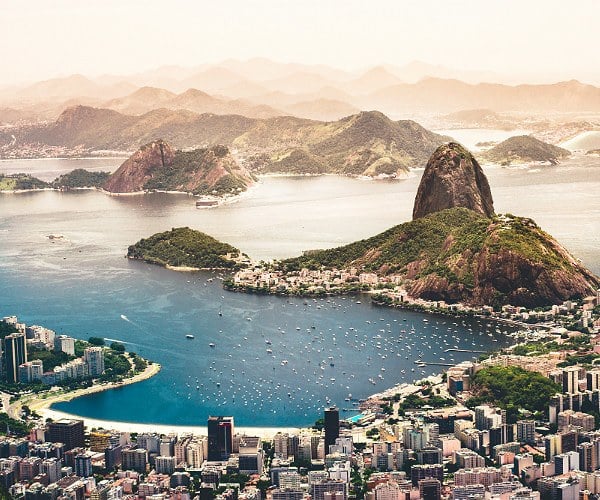 It was announced recently that the Six Senses group would be starting work on their first southern America project up in Baia Formosa, near Natal. Another newcomer to will be the Anantara group which will be the first Asian hotel flag to come to Brazil when it opens a flagship hideaway, Anantara Maraú Bahia Resort, in July. The property will boast a beach setting next to the Bay of Camamu on the Maraú Peninsula in Bahia, along a stunning stretch of Atlantic coastline.
The Hotel Fasano will finally open on 25th January 2018 after a number of delays but is an exciting new addition to the Brazilian luxury hotel scene. It's the fourth Fasano property to open in Brazil and is bound to have the same high standards of the Fasano family's three other properties in Rio de Janeiro, Sao Paulo and Boa Vista. There is also a Fasano in Punta del Este in Uruguay. The Fasano group should also open properties in Salvador and Belo Horizonte within the next few months, two cities which are in need of luxury boutique properties and will offer an exciting edge. Salvador is Brazil's best preserved colonial city, steeped in history and with a huge African population creating a diverse mix of religions, culture and music. Belo Horizonte, Brazil's third largest city, has limited luxury options at present so the new Fasano will be great for people looking to visit the stunning Inhotim Contemporary Art Museum, the largest outdoor art installation in the world or the colonial towns of Minas Gerais.
Aside from the new hotel openings, Brazil still has amazing sights for first time visitors. These include the most beautiful city in the world in Rio de Janeiro; the most impressive waterfalls at Iguassu; plus a wildlife lovers paradise with the best place on the planet to see jaguars in the Pantanal. For nature enthusiasts, the Amazon with its mighty river and rainforest is a must. For those looking for more active pursuits then exploring the national parks of the Chapada Diamantina or the Chapada dos Veadeiros should be on your list for wonderful treks and remote waterfalls while Bonito is an adventure capital. The north of the country is famed for its world calls kitesurfing and windsurfing while endless beaches provide the perfect chance for relaxation. It's a great destination for honeymooners, couples and families and waiting to be explored.
Canada, as suggested by Paul Johnson, Editor of A Luxury Travel Blog
Canada was on pretty much all the must-visit lists of 2017 and with good reason; the year marked 150 years since Confederation and highlights included free admission to national parks across the country. But just because those celebrations are coming to an end doesn't mean to say that Canada shouldn't still be on your list of places to visit in 2018. There's still a great deal of interest for visitors from around the world. Indeed, the Conference Board of Canada expects international tourist visits to be up 6.2% in 2018.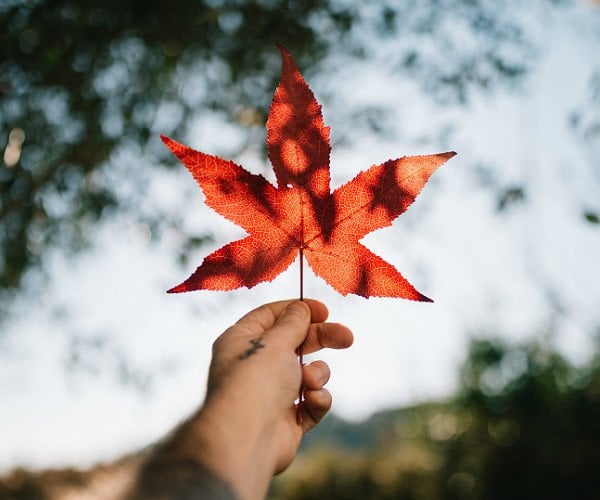 2018 is being billed as the Canada-China Year of Tourism – it's said that more than 1.8 million Canadians have some Chinese ancestry, and Mandarin and Cantonese are the most spoken languages in Canada after English and French, so it's likely that there will be significant growth in the number of visits from Chinese tourists. But wherever in the world you happen to hail from, there are plenty of events to interest you.
The year will kick off with one of the world's largest winter carnivals in beautiful Québec City including snow bath, ice canoe race, night parades, snow slides, snow sculptures, shows and skating. A unique Canadian winter experience for all ages!
The Canadian Tulip Festival in May is Canada's most colourful festival with over a million tulips in bloom across the capital as well as an artistic interpretation of the tulips by all levels of the artistic community. Inspired by the Dutch gift of tulips to Canadians in 1945, this festival is a celebration of friendship and international friendship.
In July, the annual Calgary Stampede is a ten-day long celebration with midway rides and bucking broncos that hosts, educates and entertains visitors from around the world. Also in July, and running into August, the Celebration of Light, Vancouver's two-week midsummer fireworks bonanza, attracts more than 1.6 million spectators when the sparkles hit the skies.
In Winnipeg, the largest and longest-running multi-cultural festival in the world, the Folklorama Festival presents over 44 cultural pavilions where guests can sample ethnic food, meet traditionally costumed volunteers, enjoy lively cultural entertainment, interactive fun and learn about cultures and countries from around the world.
Towards the end of the year, don't miss the Canadian Western Agribition – the best beef show on the continent and the largest livestock show in Canada. The show is a blend of agriculture, Indigenous culture, and festive entertainment, featuring live music, shopping, and food.
Faroe Islands, as suggested by Alex Malcolm, Founder and MD at Jacada Travel
With tourist numbers in Iceland up 34.9% already in 2017, the trend to travel north is on the rise: on the whole, the entirety of the polar regions are becoming more and more popular. Not far from Iceland sits the self-governing archipelago of the Faroe Islands. There are many reasons to visit the Faroe Islands in 2018, but chief among them is that only 50,000 tourists visit a year (for now), so it is noticeably quieter than Iceland, while still being extremely welcoming to tourists.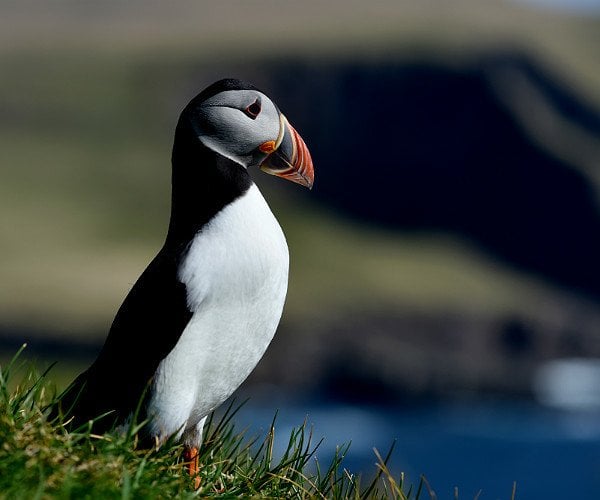 Iceland's lesser-known cousin has stunning green scenery, a notable lack of crime, easy access (it's a quick flight from Copenhagen, Reykjavik or Edinburgh), extreme remoteness, and amazing nature. It's home to the oldest parliament in the world, as well as the smallest capital city. Plus, in 2017, the island won its first Michelin Star (the restaurant KOKS, based in Torshavn). Tourists can expect epic landscapes, fantastic birding, and beautiful little villages.
From Torshavn, nothing is more than a couple of hours' drive away, so you can easily explore everything in the area in a few days. You can spend one day meandering through Torshavn absorbing the well-preserved local culture and the next you can be hiking atop a beautiful mountain. (We love Slættaratindur, the islands' highest mountain at 882 meters. If you're lucky enough, from the top you can see the whole country and you may even be able to see parts of Iceland at over 550m away – the longest view on record!) The islands also have the highest promontory in the world. It's really a place of superlatives.
2018 is a great year to visit the Faroe Islands because it's still a relatively undiscovered region. Our favourite hotel there, Hotel Foroyar, will have a new annex opening in 2018, allowing for even more visitors to pass through its enchanting doors. Iceland saw a meteoric rise in popularity a few years ago, and we have no doubt the Faroe Islands will follow, so it's definitely worth a trip there now. At Jacada Travel, within a month of officially launching it, we sold our first trip there. So many people are looking to go off the beaten path a bit next year, and the islands offer the perfect opportunity to do so.
France, as suggested by Sally Guillaume, Owner and Director of Undiscovered Mountains
For Brits, visiting Europe before Brexit is a bucket list must and the historical Franco-Britannic love affair pushes France to the top of that list. But that's not the only reason why France should be on your 'to visit' list for 2018! With a variety of landscapes second to none, the longest coastline in Europe, two of the highest mountain ranges on the continent, thriving cosmopolitan cities, tranquil rural villages and one of the most acclaimed gastronomies in the world, France offers countless holiday opportunities, and something for everyone.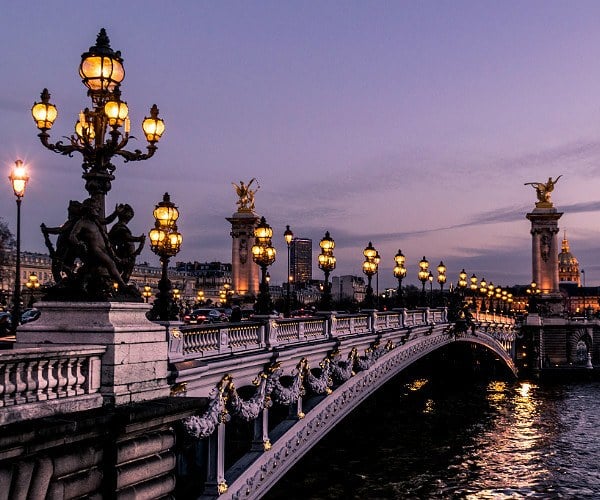 With the newly elected Emmanual Macron promising to reform France and positioning himself as a key European figure, France will also be a happening place to visit in 2018. Tourism is one of France's key industries and the new government is investing in digital advances for tourism and focusing on quality of welcome and of course security so tourists can be reassured this coming year.
Paris itself "is always a good idea", Audrey Hepburn once said. Traditionally known as the most romantic destination in the world, it draws excitement and curiosity on all continents. Other sites such as the Mont St Michel, the Renaissance Châteaux along the Loire River or the Lourdes basilica attract millions of tourists every year. History, culture and the many beautifully maintained monuments are a big pull factor for France. Then there are the countless culinary specialities and two of the most renowned wine regions in the world, Bordeaux and Burgundy.
Outdoor lovers adore the French Alps with Europe's highest mountain, Mont Blanc and the many world famous ski resorts. The range and diversity of outdoor activities for sport enthusiasts in both summer and winter make the Alps one of the top outdoor playgrounds in the world. Surfers and beach lovers flock to the Mediterranean and Atlantic coasts every year in search of summer sun, which brings me to the French weather.
France's climate, one that allows four well-marked seasons and the much sought after heat but not at the baking levels of southern Spain or Italy, is a big plus. This perfect weather is a good enough reason for millions of Germans, Brits, Dutch and other Northerners to come and soak up the sun they rarely see back home. No coincidence that the Germans still use the expression "wie Gott in Frankreich leben" (to live like God in France) to describe the ultimate state of happiness…
The Provence Alpes Côte d'Azur region (aka "PACA") is one of the areas that best sums up all the potential of attraction of the country as a whole. Located in the south-eastern corner of France, it ticks all boxes when it comes to landscape variety and perfect climate. As its name indicates, it includes the southern part of the awe-inspiring Alps, the beautiful Provence and its iconic lavender fields, and the glamorous Riviera and its famous chic seaside towns like Cannes or Saint Tropez. Benefiting a mild Mediterranean climate, it officially boasts an average of 300+ days of sunshine a year.
If you're looking for a perfect compromise between great weather, a strong French culture, spectacular landscapes and delicious cuisine, the true hidden gem of PACA is probably its least touristic corner, the Hautes-Alpes department. Offering both a Provence feel in its southern parts and a real alpine experience in the Ecrins National Park, the Hautes-Alpes is a small paradise where you'll find an authentic way-of-life, a preserved countryside, one of the purest airs in the country, and a countless number of activities, from bathing in the largest dammed lake in Europe (Serre-Ponçon) to climbing the 4102 meters of the Barre des Ecrins to skiing in one of the many resorts.
Greenland, as suggested by Jonny Nicol, Founder & CEO of Stratajet
An old travellers' saying goes, 'When you've seen the world, there's always Greenland,' and it's true that the island remains one of the few largely unexplored territories on Planet Earth.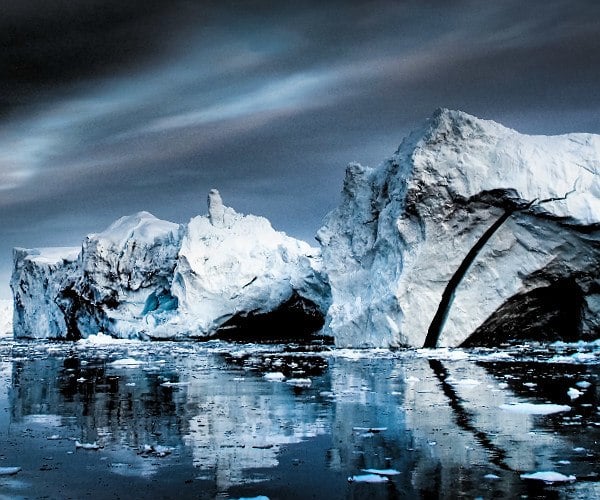 2018 marks the ten year anniversary of a referendum that gave Greenland autonomy over many of its national services in a step towards independence and this adds to the country's rich history, of which its Inuit people are fiercely proud. 1,000 year-old remains of Viking settlements are well preserved in the south of the island, while a culture of music and theatre is rooted in ancient myths and sagas.
Few places boast such dramatic scenery and such raw natural beauty. Coupled with its remoteness (the majority of the island sitting deep within the Arctic Circle) and its vast expanses of open wilderness (Greenland is the least densely populated country in the world), Greenland is the perfect destination for escaping the stresses and strains of our increasingly hectic lifestyles.
But don't be fooled by the remoteness because you'd find it hard to get bored in this most magnificent of places. Whether listening to the daunting rumble of some of the world's most impressive glaciers or taking a boat trip through giant icebergs, some of which loom over 100m out of the water, you can't help but be enraptured by all that is around you. The clarity and freshness of the air, too, leave you feeling invigorated beyond any sensation that polluted city life can provide.
Amongst its scattered settlements is Ilulissat, a remote coastal town in the Qaasuitsup municipality of western Greenland. Although it's the country's third largest city, its population of less than 5,000 makes it a peaceful haven, ideal for removing the stresses and strains of London business life. Houses in all colours of the spectrum are strewn amongst cafes, restaurants and live music venues, perfect for enjoying the local tipples, sampling the local cuisine and generally filling the evening hours in between excursions!
The nearby Ilulissat Icefjord is a UNESCO World Heritage Site. In the summer, operators run midnight boat tours and you can watch nature unfold in front of you as monstrous giant white icebergs come off the Sermeq Kujalleq glacier. This is the most productive glacier in the northern hemisphere, moving at 25m per day, which results in around 20 billion tonnes of icebergs being calved off and passing out of the fjord every year. But despite the awesome power of this astonishing feature, you can't help but be captured by the serenity of the place.
Visiting in mid-summer will give you endless sunlight and until you have sipped G&T watching a sunset that immediately turns into a sunrise, frankly, you haven't lived! As life becomes more and more hectic, Greenland is a must for removing that chaos in 2018.
India, as suggested by James Jayasundera, Founder & Managing Director at Ampersand Travel
In one word, India is 'diversity'. Glamorous and beguiling, splendid and romantic, energetic and colourful, the entire country is awash with experiences for both the daring and the cautious traveller. From the soaring snow-capped mountains of the Himalayas to the sleepy rhythmic backwaters of Kerala, it can almost be described as a collection of countries due to its vast size and dazzling array of languages, cuisines and religions. With new hotels, new experiences and new flight routes, luxury travel in India is getting better year on year, but I think 2018 will be the best yet.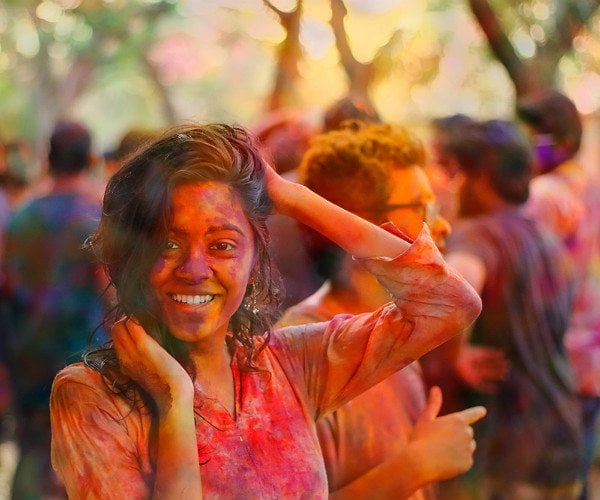 The astounding ruins of the Vijayanagara Empire at Hampi, once notoriously difficult to get to, now have direct flights from Hyderabad and Bangalore thanks to the Indian Government who have embarked on a Regional Connectivity Scheme, aimed to make air travel widespread, connecting remote and far flung places with major cities. I am very excited about this development, it will be a complete game-changer for the region; fascinating cultural itineraries can now easily incorporate this utterly mesmerising archaeological site. Evolve Back's newest addition, Kamalapura Palace, was the first luxury hotel in the area (opened in 2016) and a must stay. The Ultimate Travelling Camp have also just opened Kishkinda Camp in the area, which adds to their iconic and exclusive camp portfolio.
Rajasthan, the Land of Kings, has had a thrilling revamp in 2017 with the openings of the exclusive Alila Fort Bishangarh, an impressive warrior fort turned heritage hotel, and the boutique and incredibly charming Narendra Bhawan in offbeat Bikaner. Six Senses also are due to launch their first ever Indian resort, with the opening of Six Senses Fort Barwara; a 700-year-old fort in the village of Chauth ka Barwara 110 kilometres southeast of Jaipur – it is certainly one to watch! The far flung and remote Andaman Islands will also be put on the map for those searching for the ultimate luxury in an untouched paradise, with a guaranteed burst of sunshine. The new home to the sexiest hotel in the area: Taj Hotels are opening Taj Exotica Resort & Spa, Andamans this December. I am thrilled that Taj Andamans will be opening on Havelock Island in the best location on the island – Radhnaghar Beach is often cited as one of the most beautiful beaches in the world. A trusted brand such as Taj opening, on what is really virgin territory, will be a game-changer and add a new dynamic to tailor-made itineraries in South India. One will be able to combine this pristine beach destination with the ancient culture and elaborately carved stone temple complexes of Tamil Nadu, or with the former French colony of Pondicherry with its own distinctive style of architecture.
Italy, as suggested by Victoria Boomgarden, President at Direct Travel Luxe
Italy is again reigning above all in the luxury travel market for 2018. Travelers are tending to visit the lesser known regions now more than ever. Everyone has already visited the main cities and now want to take a deeper dive into other regions such as Puglia and Umbria. They are looking for a richer and deeper experience and these destinations will give them just that.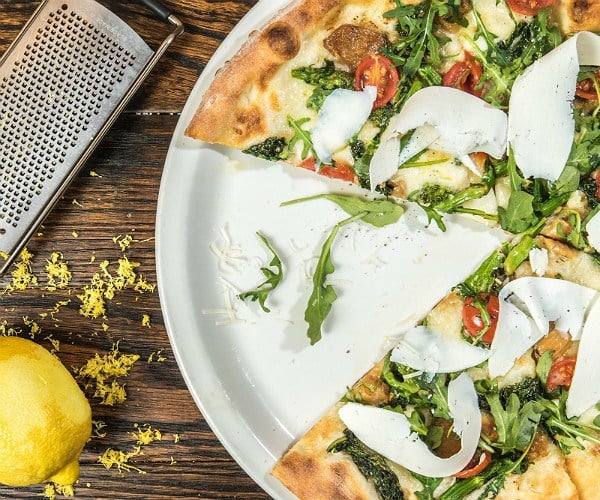 For instance, those who have experienced the magic of the Tuscany region and have already seen the changing landscapes of their summer's end may want to visit the Barolo region of Piedmont for a more unique and authentic experience. By experiencing a more dramatic landscape with steeper hills and deeper ravines, travelers will understand why even the wines of this region are more exclusive in this particular province. Wherever you venture in the Barolo region, you'll find Italian perfection. The villages, with their seemingly impossible to navigate little streets, are, transcendent. They are immaculately neat, rivaling the Swiss obsession with cleanliness. It seems that nearly every little nook and cranny is home to a café, a wine bar, or an enoteca (a wine shop featuring local wines).
Their food is noted as Slow Food which isn't just a buzz word here. The local culture has lived this lifestyle for generations, generally gathering their local produce and meats from no more than 20 miles away. The regional cheeses, meats and wines form the foundation of the local food pyramid. With their heavy emphasis on organic foods raised to exacting standards, one surprise was the frequent appearance of raw beef on the menu.
The credo of Slow Food perhaps took root most strongly in the Piedmont region of northern Italy. Or, perhaps, it has always just been that way. In the rough-hewn hills formed by the upheaval of the Cambrian seabed formed many millennia past, the people adhere to cultural and epicurean traditions seemingly as old as the fossil-filled sea beds that now comprise the region's innumerable vineyards. If you find yourself drinking a Barolo, a Barbaresco, or a Roero wine, you will discover these deep ties… in the terroir that appears in the taste profile and in the rich tradition of winemaking developed over centuries.
Japan, as suggested by Hugh Graham-Watson at The Hotel Guru
In 2016 more than 20 million people visited Japan; due in part to an increase in flights from Australia and in part, no doubt, to the fact that Japan is an amazing county to visit. In 2019 Japan is set to host the Rugby World Cup, and in 2020 Tokyo will host the Olympics. Which means visitor numbers are only going to increase. But there's still a window ahead of the curve of people who will notice this incredible country in the background of these events and realise it should have topped their travel bucket list years ago. And that window is 2018.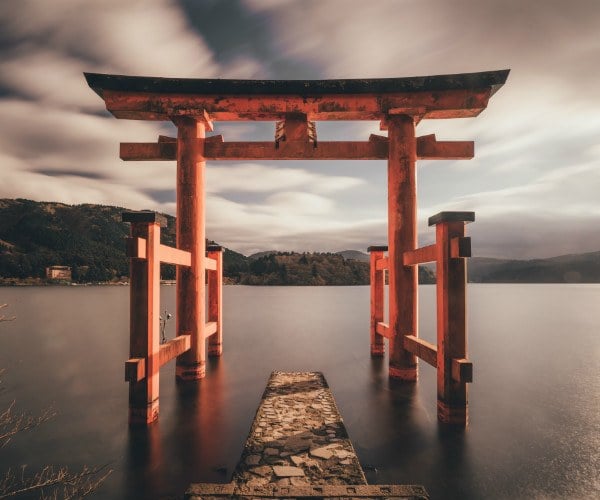 Japan is both wonderfully old and wonderfully new. Historic traditions, like the magical cherry blossom viewing season, are still vibrant, yet Tokyo is one of the most future-technology absorbing places on the planet. You can still be treated to the timelessness of a classical tea ceremony, but outside on the streets you're never more than a few hundred metres from some sort of vending machine or other, where you can buy anything from hot noodles to lego, to socks, ties or even fresh eggs instantaneously. As if time is reserved solely for activities which make life richer and more beautiful. And both old and new exist side by side: immaculately manicured gardens somehow retain their tranquillity and raked Zen gravel between busy intersections, and thousands of lively old wooden temples are sandwiched between super-modern skyscrapers.
Among Japan's highlights are Tokyo's vibrant fish market, its robot restaurants and the bustle of Ginza, the shopping district, and Kyoto's ancient Gion district, which is like a living museum to an ancient way of life, and its 1,800 or so Buddhist temples and Shinto shrines. And you can zip comfortably between these destinations – and Mt. Fuji, and Hiroshima, and many more places of interest – on a calm and comfortable Shinkansen or bullet train, complete with reliable internet connection, reliable timetable and Japan's constantly present politeness and respect for others. Japan's culture really does seem to be all about making the details of your life as pleasurable as possible: food is arranged in an eye-pleasing fashion, toilets are clean, queues orderly and, if you take the time to learn a small amount of Japanese vocabulary people seem so pleased that it's an easy place to make friends.
If it's the perceived cost of visiting Japan that's a downer, don't let it be; it's not really been that way since the 90s when the Japanese economy crashed. But it's certainly not going to be any cheaper once viewers worldwide are as beguiled by this country's incredible variations as they're bound to be.
Malawi, as suggested by Tom Marchant, Co-Founder at Black Tomato
While countries like Kenya and Mozambique have long been bucket-list destinations, there's one African nation that's so immensely rich in wild experiences yet remains off-the-radar for most —
introducing Malawi. Dubbed 'The Warm Heart of Africa', this small country has already captured our hearts with its astonishingly diverse and pristine landscapes.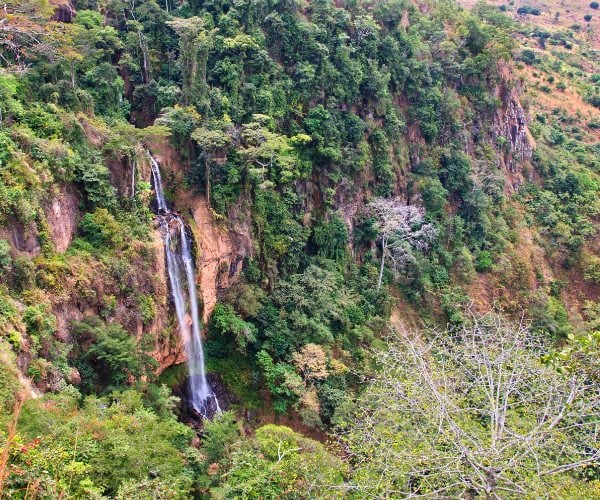 Relatively unknown and untouched by tourism, Malawi offers safari-lovers spectacular game-viewing in its abundance of wildlife-rich parks and unspoilt wilderness. With hardly anyone besides yourself trailing through the bush-veld, safaris in Malawi are quiet and relaxing – a rare find in game viewing experiences today. For those looking for the perfect beach retreat, bask on one of Lake Malawi's countless white sand beaches as you look out over sun-dappled waters.
In 2018 we'll witness the return of Lake Malawi's 'Lake of Stars' – a magical, unique festival that celebrates music, arts and culture. Visitors and musicians have flocked to the palm-fringed shores of Malawi for over a decade, with the event considered as one of the most memorable music gatherings in the world. During 2016, music acts were joined by special groups of performers drawn from the country's own Dzaleka refugee camp. With this year marking its 15 th anniversary, we're expecting the event to be even more magical. For those curious to enjoy it for themselves, we can arrange an exclusive tour for you to make sure you don't miss this spectacular event.
2017 saw the completion of the largest elephant translocation in human history thanks to the ground-breaking #500Elephants project (even Prince Harry himself was involved). Taking over two years to complete, these beautiful animals once vulnerable to poaching and loss of habitat now freely roam the plains of the Nkhotakota Wildlife Reserve – a site now considered Malawi's premiere elephant sanctuary. As you venture on a game drive, expect a truly inspiring experience as you spot some of the 500 elephants that flourish here, as well as herds of rhinos, lions and leopards grazing the miombo woodlands and forest-cloaked plains – perfect for safari lovers.
In Liwonde National Park, we're looking forward to the opening of a new Robin Pope Safari lodge – Kuthengo Camp. Nestled amongst the Fever Trees and Baobabs overlooking the grand Shire River, four modern, en-suite tents make up this rustic yet intimate camp. Boasting the usual luxurious comforts of a Robin Pope Safari Camp, you'll be forgiven for thinking you're the only one for miles as you sit on your private deck and admire the waterbuck grazing the plains in the evening glow. Beautiful and authentic, this gorgeous property will make experiencing this pristine Africa even more unforgettable. We doubt you'll have room in your heart for anywhere else.
Malta, as suggested by Philip Watson CEO at eXpectations Holidays
Malta occupies an enviable location in the heart of the Mediterranean, where a rich history and culture plays out against a stunning scenic backdrop. Warm, dry weather invites holidaymakers to explore Malta's gothic cathedrals and imposing bastions throughout the spring and summer whilst home-cooked Maltese cuisine caters for all seasons.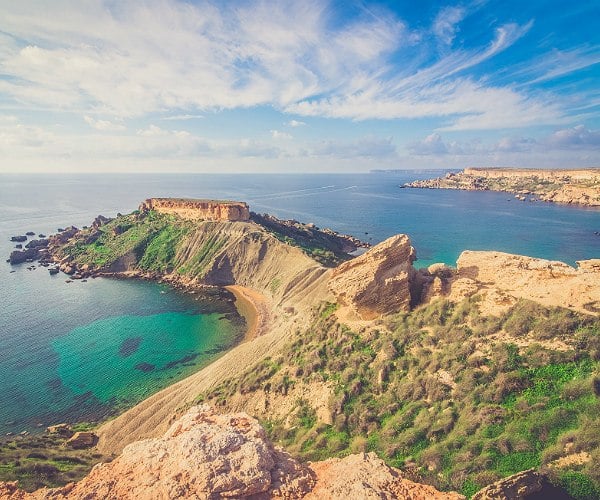 From the capital Valletta in the south to the picturesque islands of Gozo and Comino in the north, Malta offers an intriguing stay for all and was duly voted in the Top 25 Destinations by TripAdvisor's Traveller's Choice Awards in 2017. Couple this was the festivities and celebrations that await next year as Malta becomes the European Capital of Culture and you have one of the best places to visit in 2018.
Kick-start the New Year with a flash of colour in the capital city of Valletta, joining proud locals for a dramatic firework display and a night to remember. Spend the morning after the night before strolling the impressive Grand Harbour taking in both the Upper Barakka Gardens and Medieval Fort St. Angelo. Discover the incredible art and architecture of Malta at St. John's Co Cathedral, a testimony to Gerolamo Cassar, and the Grandmaster's 16th Century Palace.
Capture the essence of culture with a night of opera at the Manoel Theatre and peruse the treasures of the National Museum of Fine Arts in Valletta. Secluded coves and hidden beaches await in the north of Malta on the islands of Comino and Gozo with the former permanently inhabited by only 3 residents!
Crystal clear waters lap against a soft sandy beach in Dwejra Bay whilst the quaint, yet colourful, "Popeye Village" offers a fascinating day trip for families wishing to visit the home of this popular fictional character. Mellieha Bay creates a safe haven for families and couples seeking a laid-back coastal holiday with local amenities at your fingertips. Dive into the depths below to explore hidden shipwrecks and colourful marine life upon one of the numerous scuba diving hot spots around the island.
Traditional Maltese cuisine is both hearty and flavoursome from the rustic Rabbit Stew and Kapunata (Maltese Ratatouille) to Italian inspired desserts of kannoli. Wash down your new found favourites with a tipple of Maltese vintage, including Gellewza and Ghirghentina which more than hold their own on the International stage. As an island nation, Malta enjoys an abundance of seafood cuisine. A trip to the Marsaxlokk fish market is the best way to experience this, with eye-catching tuna and swordfish amongst the catch of the day.
Experience Malta in all its glory, joining the celebrations in the European Capital of Culture and make 2018 a year to remember.
Mauritius, as suggested by Jennifer Atkinson, CEO at Inspiring Travel Company
A timeless favourite for a honeymoon or indulgent family holiday to the Indian Ocean, the island of Mauritius has got fresh appeal for 2018 travel. Surrounded by some 177km of spectacular coastline, and with a maritime, tropical climate that ensures balmy temperatures year-round, it's a classic destination for a five-star break. Home to world-class golf courses, stunning national parks, and hotels that are renowned for their exceptional service, little wonder Mauritius is a luxury travel destination that consistently remains popular amongst travellers.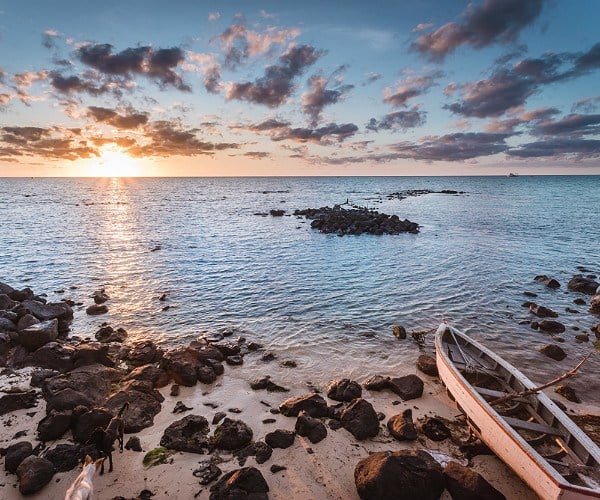 So why choose a 2018 holiday to Mauritius? There are several reasons this Indian Ocean isle will be in the spotlight. Firstly, on the 12 March 2018 the island will celebrate 50 years of independence, following more than 300 years of colonial rule by the Dutch, the French and most recently the British. This colourful history, mixed with strong indigenous, Creole and Asian influences, has resulted in a rich and varied culture today; a culture which has created the most incredible food in my view. Mauritius will also be seen on the big screen in Matthew McConaughey and Anne Hathaway's second collaboration, Serenity. Plus, the end of 2017 saw the re-opening of luxury resort One&Only Le Saint Géran following an extensive $200m renovation. New guest rooms and suites, new culinary concepts, two new pool experiences and new fitness and spa offerings have enhanced the already 'wow' resort, with the exclusive Villa One being the pinnacle of the superlative new accommodation options. And December 2017 also saw the LUX* group open Grand Gaube, a reimagined resort with interior design by Kelly Hoppen and a wealth of culinary experiences.
My top tip for travel to Mauritius is to begin your luxury experience the moment you land by adding access to the airport's YU Lounge to your booking. All your arrival details will be seen to (baggage collection, passport control etc.), and you can refresh after your long flight so you arrive in resort ready to 'holiday'! For a dream duo, my personal suggestion for 2018 would be to twin Mauritius with another of our 'hot' destinations for the year; South Africa. July 2018 marks 100 since the birth of Nelson Mandela, making it a great time to visit Mandela's South Africa to discover more about the man, his rise from prisoner to president, and his legacy.
New Zealand, as suggested by David Troya, CEO at Glamping Hub
Life's simple and often-overlooked pleasures await in New Zealand—it's time to become an honorary Kiwi in 2018. Animal lovers will appreciate that only 5% of New Zealand's population is humans. Fans of the sea will be thrilled to know that they'll never be more than 79 miles from the water, no matter where they are in the country. Wilderness seekers will relish the fact that a third of New Zealand's entirety is made up of national parks.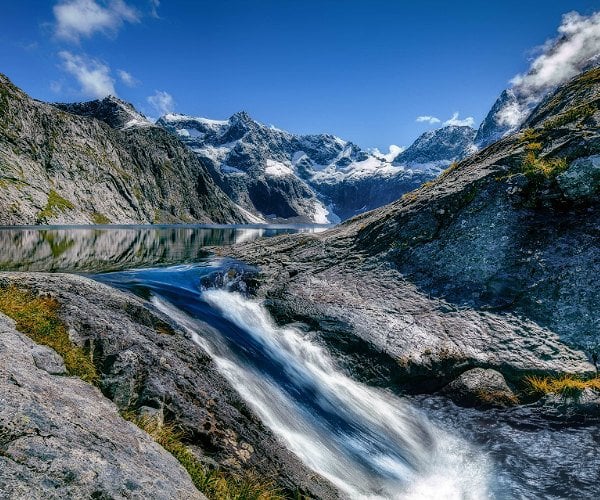 Feed your body's need for adventure in New Zealand, from skydiving in Queenstown to canyoning in Auckland. There's no better place to soak up some sun than Great Barrier Island—a mere 90 miles from Auckland — and learn to surf than Manu Bay in Raglan. Get your blood pumping on a hike around Fiordland National Park, or skip the legwork and take a plane, helicopter, or car into the infamous Milford Sound, arguably New Zealand's top natural must-see.
When it's time to press pause on outdoor activities, take a moment to learn a little about the Māori culture, language, and traditions. Since AD950, these indigenous people have made up a large part of New Zealand's rich history and continue to have a strong presence in the country to this day. Visit a marae and let the Māori welcome you into their whānau—and don't pass up the chance to try some Māori hāngi dishes.
Your total immersion into the New Zealand way of life and all things Māori doesn't have to stop there, however, and in fact, we recommend that it doesn't. The annual New Zealand Festival, taking place this year from February 23 through March 18, is an event not to be missed—particularly this year's opening ceremony. Created by the creative team at A Waka Odyssey, the festival's commencement will begin with a special gathering and theatrical piece featuring the waka—the canoes crafted by the Māori people on which they first came to New Zealand approximately 800 years ago—and in honor of the famous Pacific explorer and great chief of Hawaiki, Kupe.
Allow yourself to get back to basics and enjoy life's creature comforts—whether it's eating and drinking your way around the country or seeing just how many times you can get your adrenaline going, as you race from one exciting adventure to the next. 2018 is the year to let the five senses be your guide, and there's no better place to start than in New Zealand.
Poland, as suggested by Zenon Znamirowski, CEO of PolishOrigins
Poland, famous for its legendary hospitality, is now a perfect place to find a balance between the wild, undiscovered, not obvious destination and, at the same time, intensively developing tourism. In bigger cities and popular tourist regions you will find the top-class boutique hotels in renovated historical monuments, using modern technologies, design, and trends. Wish to stay in the old Teutonic castle with a spa in the medieval cellars? Spend vacations in a small house floating on the lake? Visit a business class hotel and shopping and entertainment centre in a carefully restored, 19th century textile factory? No problem!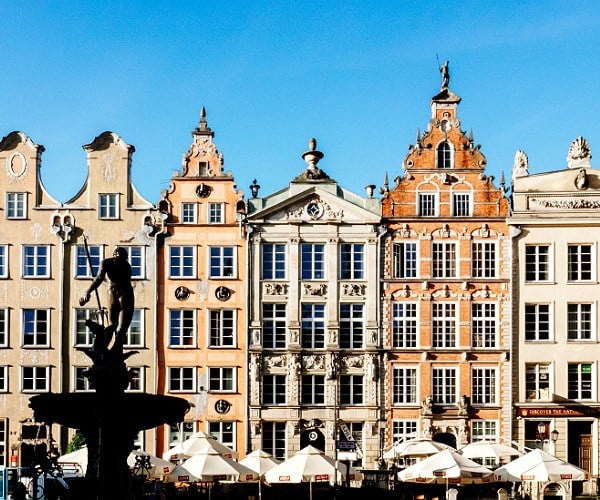 In the last few years, several new museums have opened; among them applauded all over the world is the exhibition in The Museum of the History of Polish Jews in Warsaw, the European Solidarity Centre in Gdańsk and the Emigration Museum in Gdynia.
Poland is a country with a very rich and complex history, inseparably connected with the history of the whole of Europe. What is worth mentioning: in 2018 Poland will be celebrating the 100th anniversary of regaining independence after the 123 years of partitions. For this occasion in the whole country, there will be several great art and history events, like the monumental exhibition #heritage in the National Museum in Kraków.
There is a mass of regional initiatives, interesting theme trails, specialized local tourist operators offering city breaks, tailor-made, private itineraries or genealogy tours. And there are still many hidden gems, treasures uncovered by the massive tourism and it is easy to go off the beaten path here.
Visiting the Podlasie region with the wildlife of the Biebrza National Park and Białowieża Forest, or exploring the exceptional wooden architecture of Southern Poland (some of them are even from the 15th century!) is a must. You can still find many craftsmen and folk artists working with traditional methods such as lace makers, carpenters, blacksmiths, embroidery makers and many more, where you can find unique gifts and souvenirs for your collections.
Let's not forget to mention the cuisine: already two Polish restaurants have the prestigious Michelin star, and over 50 others are featured in the famous red Michelin guide. For those who love to eat, the fresh, local and seasonal food can be found easily everywhere in Poland. There are many modern fusion or vegan-friendly restaurants, elaborating modern recipes yet using traditional products.
Poland is very diverse: from the mountains in the south of the country, where apart from hiking and easy trekking you can try skiing or glider flights, through Masuria – "the region of the thousand lakes" where you can try windsurfing or sailing, to the Baltic coast, where several diving bases are located and kitesurfing is getting more and more popular. Although Poland has been high in the tourist rankings for several years, it still has a lot more places, tastes, and experiences to uncover and explore.
Spain, as suggested by Francesco Soriquez, Owner of The Magic of Seville Private Tours
Spain has been for six centuries the common house of ethnics, cultures, languages, religions. Its cultural elite spoke Arabic, Hebrew, Romance and Latin for centuries. Later, its ports became the bridges between Europe and America. The combined of these elements progressively created a spectacular concentration of wealth of traditions, festivals, gastronomy, architecture and art.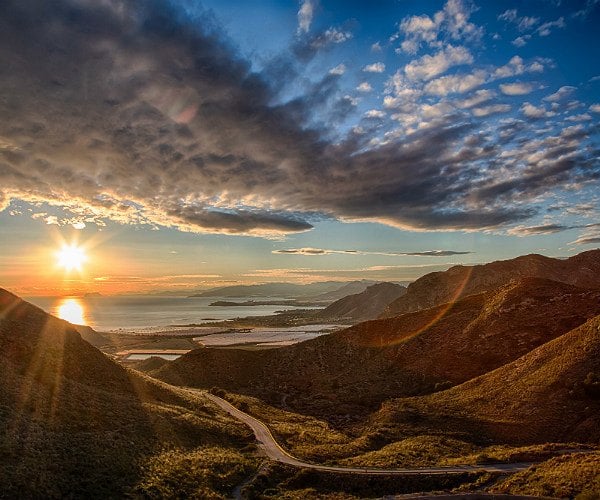 No wonder the country of Flamenco and the Fiesta climbed all the travel destination charts, and now occupies the top of the wishlist of the planet. At the core of the appeal of Spain is the incredible lifestyle of Spaniards, and their ability of making traveler feel what they feel. This makes Spain a luxury destination for the discerning traveler.
Spiritual luxury is to ride a pure Andalusian horse among the brave bulls in a ranch, side by side with the same matador that later lets you practice with his red cape. To be transported to an ancestral dimension by the passion of a real Flamenco session at a local's club. To fuse with nature and connect again with your own spirit along the Camino de Santiago Medieval route. To be pulled off the crowds by a masterpiece of Goya and penetrate the soul of this land through his painting.
Locals know how to draw you into their incredible festivals and mass rituals. The year starts with the must-join Carnaval in Cadiz. The participation of the masses will leave you gobsmacked before the sensorial show of Semana Santa processions in Andalusia. Spain hosts the party that beats all parties, la Feria de Abril en Sevilla, the vertiginous bull races of Pamplona, the human towers in Barcelona, Els Castells.
Gastronomy alone is reason enough to fly to Spain: Iberico cured ham, Virgin Extra Olive oil, Sherry and Brandy cellars, tapas restaurants hopping. Back in the kitchen, true hands-on activities like joining the chef inside his Michelin-starred restaurant, and grasp the secrets of blending together the genuine ingredients. By the beach near Valencia: cooking the paella together with a Spanish family and learn the recipe they used for decades. Everywhere in Spain you can visit a small scale bodega, and after one hour you might be sharing a bottle with the owner, talking about life.
Spain also captures the imagination with the incredibly bold shapes of its historical fortresses and temples. Inside the Alhambra in Granada the spell of Al Andalus is still intact. The Sagrada Familia reveals you the secret that every architecture comes from Nature.
Finally and fortunately, the two past decades produced companies of small and medium size that provide great quality services on monumental, cultural and life-style tours and experiences. Year 2018 is the right time to book your appointment with Spain.
Sri Lanka, as suggested by Laura Hall, Director of Communications at Kid & Coe
We love Sri Lanka for beaches and smiling faces and think it makes a terrific destination for an exotic family trip. With secret beaches that even the locals don't know much about, and areas of the country that were previously not so popular for tourists now opening out, the country is a fine place for an off-the-beaten track adventure.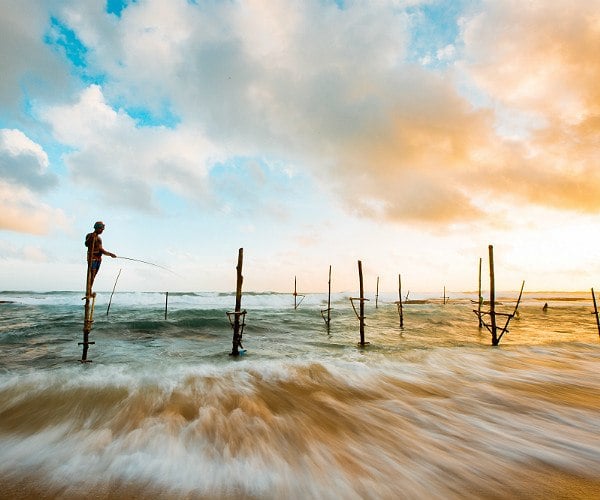 October 2018 sees the live action Jungle Book: Origins hit our cinemas. Andy Serkis is both directing and bringing Baloo to the screen with a motion capture performance, and Benedict Cumberbatch, Christian Bale, Tom Hollander and Cate Blanchett also star in the firm. Nevermind the Hollywood glamour though: for us, the real star is the jungle.
Catch a glimpse of the wildlife Kipling was celebrating with a trip to Sri Lanka. Elephant parades, wild safari zones and monkeys clambering over temples are just the beginning – we're talking wildlife adventures on a wonderful scale, and the opportunity to relax and revisit them over the best cup of tea you'll have ever tasted, up in the country's tea plantations. Through day safaris in national parks to visits to the Pinnawela Elephant Orphanage to meet young elephants (just like Mowgli), there are opportunities to see everything from monkeys to leopards. The rock fortress of Sigiriya is the place to visit for history and wonder, a rocky outcrop that is said to hold the ruins of an ancient civilization.
On the coast, learning to surf, snorkelling over coral reefs and watching baby turtles flip and flap in the hatcheries on the south coast are the stuff of unforgettable memories. Galle Fort, also, is a great spot to visit, whether you like cricket, shopping or culture. The joy of this country is that once you have booked a car and a driver, you can explore easily, without being on the road or cooped up in a car for too much of your day. For shorter distances, a tuk-tuk is the way to travel, offering added breezes and views.
Sri Lanka, of course, does ceremony very well. The annual Perehera processions are something to witness indeed (complete with painted elephants) but 2018 heralds something even more special. It marks the 70th year of independence from Colonial rule in February, which will be celebrated with pride and patriotism across the country. In addition, at the start of what looks to be an event-packed year, Galle Literary Festival will be welcoming speakers as diverse as Dame Maggie Smith, Louis de Bernières and Rachael Johnson.
And for those whose thoughts turn to cricket, the nation is due to host the Independence Cup in 2018, competing against Pakistan, India and South Africa on home turf as part of year of independence celebrations. Galle Fort's legendary cricket ground is sure to play a starring role.
Bonus entry
This last one is not technically a country so comes as a bonus entry to the 18 countries listed above.
Antarctica, as suggested by Grant Holmes, CEO at LuxuryBARED
2018 is all about experiential, adventurous travel, and there are few experiences more adventurous than a visit to Antarctica. Arguably the last great unexplored wilderness on earth, Antarctica is a pristine travel destination, with only a few tens of thousands of visitors every year. Unless you're on a research mission, travel is largely restricted to within the months of November and March, but this is the time when some of the most amazing events can be witnessed. If you want exclusive, Antarctica is the place to go. Any visitors will see and experience things that only a select few in the world will ever encounter. Antarctica's incredible landscape is constantly shifting and changing, meaning that visitors will seldom encounter the same sights as those who came before or after them. Glaciers and ice sheets, along with their iceberg progeny, offering truly awe-inspiring vistas stand in contrast with tiny, rugged islands, many of which have never known the footsteps of humans.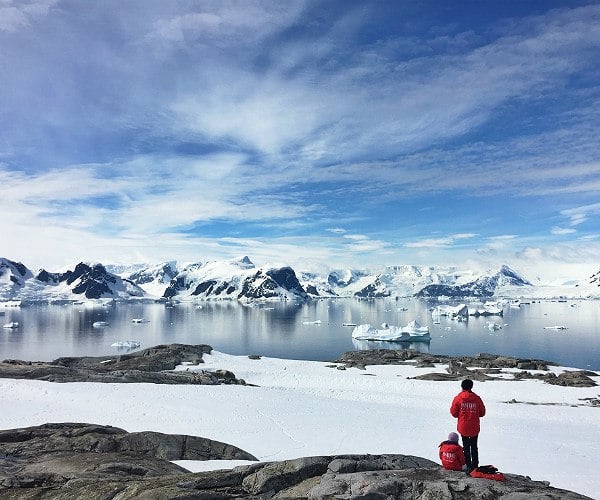 If you're feeling inspired by BBC's Blue Planet 2 to pursue amazing marine life, Antarctica's wildlife is some of the most charismatic in the world. During the season when travelling is permitted, the seas and coasts of Antarctica are rich with life. There are the six varieties of seal, whose lack of land-predators allows for far closer observation than with their northern cousins. Whales of many varieties, including sperm, humpback and the colossal blue whales, can be seen, along with pods of orcas. And of course, who can forget the penguins. A large selection of different species of these wonderfully charming birds can be seen in vast numbers in Antarctica, most notably it's the only place on the planet to see the wonderful emperor penguins in the wild. If your visit falls at the very end of the season in late March, you could be fortunate to witness the Aurora Australis, the Southern Lights. While the Northern Lights get all the press, the Southern Lights are no less spectacular, with a great deal more exclusivity to boot.
The environmental concerns threatening this amazing continent mean that a visit here could be time sensitive. With continual climate change, and the global rise in ocean temperatures, 2018 is the time to visit Antarctica in all its glory. To counter these issues there are strict guidelines around tourism there, meaning that a sustainable, eco-friendly visit is almost guaranteed. Furthermore, many of the travel companies contribute to conservation and research efforts.
Antarctica is a destination which requires a considerable investment of time and resources, but the resulting experiences are ones that are utterly unforgettable and truly 'one of a kind'.