With carnival in full swing Vienna is all singing all dancing. While Austria's capital is famous for its elegant winter balls, classical and retro dance events take place throughout the year. Here are the top five opportunities for ballroom and modern dancers in Wien:
Classical balls
Since the Congress of Vienna in 1815 elegant ballroom dancing has lifted spirits, hoop skirts and coat tails of many middle to upper class locals. Each year, different private groups and associations stage more than 350 ball events allowing public access. The Vienna Opera Ball is the most famous though other balls may score even higher on charms and local flair. The dance venues are as illustrious as the Viennese Imperial Palace (Hofburg) and Musikverein, and down to earth as a suburban firebrigade hall.
Apart from folkloric Jaegerball – the Hunters' Ball – the evening attire is elegant at various levels. In addition to classical ballroom dancing prepare for a relaxed post midnight shake at the separate disco stage that most balls offer. In addition to the predominant winter balls, summer travellers should bookmark the Spanish Riding School's splendid Fete Imperiale and Concordia Ball, not to speak of uber flamboyant Life Ball.
Waltz lessons
A few of Wien's most prestigious dance schools, such as Elmayer (photo), offer one hour private waltz lessons in English and other languages at their venues. Provided the booking is done a few weeks in advance the lessons can blend into any sightseeing program.
There is also no need to dress up, though appropriate shoes for dancing are advisable. Unlike the mostly crowded balls these lessons provide ample space to perfectionate and enjoy individual waltz skills. Within one lesson even beginners will get a good grip of the basic waltz steps – more than enough to survive on most crowded ballroom floors.
Ballroom dancing
Dance enthusiasts visiting Vienna out-of-season or looking for no-frills dancing can join local dance fans at regular ballroom dancing events. Probably the most charming is Eddy Franzen's Tanztee, a small weekly drop-in event next to Belvedere Palace where Waltz, Foxtrot and Cha cha cha meet Blues, West Coast Swing and Disco Fox. Coffee, tea and cakes are included in the really moderate price. A larger and busier stage is offered in the city center almost daily (except Tuesdays) by local dance school 4feet.
Vintage dance bars
Modern Cinderellas prefer some of Vienna's retro dance bars such as Tanzcafe Jenseits. Often cited among the best dance bars in the world, the red velvet wall papers and gold mirrors in Vienna's hip sixth district exude original 40s and 50s style chic. On selected days local DJs create the perfect retro vibes for jazz, soul, swing and more. As in most local dance bars, expect some smoke – Jenseits, for example, offers a cigar menu.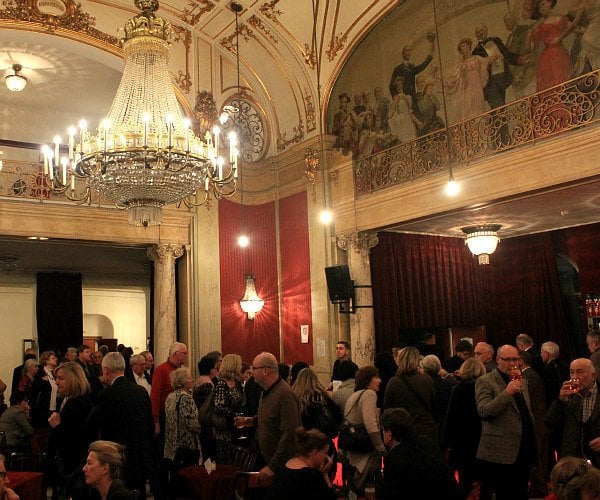 Another vintage bar is Cirque Rouge, Vienna's top address for burlesque and cabaret. Housed at historic Volkstheater's Rote Bar, Cirque Rouge regularly stages events with dance opportunities, from a masqued ball to themed burlesque and oriental nights, including dinner and show.
Barbara Grüll-Cação is the Founder of Vienna Unwrapped. Vienna Unwrapped is a destination site for Austria's capital that lets travellers either plan their own trips to Austria or connects them with Barbara's bespoke trip planning service.
If you would like to be a guest blogger on A Luxury Travel Blog in order to raise your profile, please contact us.