When my 60th birthday mark loomed, I decided to declare 2018 "the birthday year", and to book an extravagant holiday for my husband and me. I had taken similarly luxurious trips (with stays at the Mandarin or Peninsula group of hotels) intermixed with hostel-type places, but that was 10 years ago. With my husband of only 3 years, and more elevated expectations, I decided to make my next trip worthy of a marquee birthday.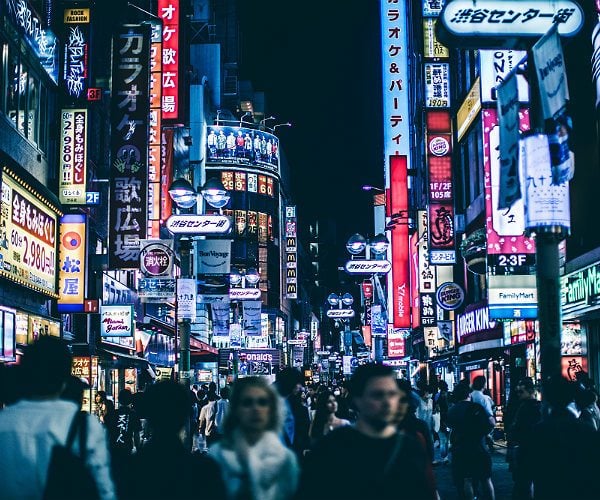 I gave myself a very generous budget to cover off the hotels, private guides, private plane, business class transfers etc. If there was ever any conflict, I always took the higher-priced option (my shout, my rules!). $1000 per night was a baseline for a night's stay. Most stays were more.
So we just returned from 2 weeks in luxury hotels with some of the world's most coveted brands (Ritz Carlton, The Aman, Sofitel (Metropole), Park Hyatt) in Japan and Vietnam. And I have some thoughts that I think they should all want to hear.
So why don't I simply make my thoughts known on TripAdvisor? Frankly, for luxury properties, those reviews are mostly a waste of time to read and for travellers to write.
The top 5 to 10 hotels are all rated very highly: 4.8 out of 5 on average, and with gushing reviews by honeymoon couples. In fact, hoteliers could be congratulating themselves on great aggregate reviews that are actually masking real problems. Also, I am speaking from the perspective of the affluent, active retiree. However, my sight and my hearing and level of fitness (and frankly patience) are not what they were when I was a road warrior.
So here my top 10 irritations (with possible solutions).
1. Comment cards
Comment cards are almost always irrelevant to my actual experience. And annoying. After having to answer the same questions, on the same scale, either online, with the bill or slid under the door, is ridiculous. And for the hotel, the results will be mostly meaningless. As I said before, all 5 star hotels will be rated highly.
So the comment cards feel like some top-down measurement program to keep Head Office happy. But it can never actually capture enough feedback at a sufficiently detailed level to be meaningful or actionable.
However, I admit that we rarely had the time to document those annoyances that made our stays less than perfection. We are talking about "the devil being in the details" here.
So, here's an idea: everyday, give a few VIP guests a recording device, and ask them to take 1 minute to make 1 observation on what could be improved that would make a difference. Common problems will surface soon – things that that would never be captured in a blunt measurement tool, like "on a scale of 1 to 10, rank the cleanliness of the room". Really, what 5 star hotel is not clean?
2. Inadequate in-room orientation
Hotel rooms are becoming ever more sophisticated in their entertainment technology, room comfort and even (and likely most important) the bathroom fixtures. But even in the best hotels, even with a butler, we only received a perfunctory overview. Yes, we are exhausted, but there are important things that we need know. (Like how to use the shower: I never did learn how to turn on the shower rain head at the Park Hyatt in Saigon.)
I would have been grateful for an interesting instructional YouTube video, queued up and ready on the smart TV.
3. Lighting is a problem everywhere!
Walking into a dark room and then patting down the walls looking for a master switch is a terrible way to end a lovely evening.
4. Too tiny bathroom vanities
It's no surprise that as a woman gets older, the amount of skin care and beauty products in the kit just magically multiplies. Bathroom sinks are over sized for reasons of modern aesthetics I assume, but those hotel vanities just never get any bigger! I end up putting everything that the hotel provides on the floor to make room!
5. Club floors crawling with kids
I get it: a suite at the Ritz on the Club Floor with a sofa bed and breakfast with snacking opportunities all day is a good deal and makes good sense for families. Not so much for business and leisure travellers seeking down time and tranquillity. A new class of adult-only Club floor perhaps?
6. Wasteful packaging
New hotels like The Aman in Tokyo have been very smart and environmentally clever about putting those bathing supplies in bigger, well marked standalone containers. In contrast, others continue to use those tiny little plastic bottles whose labels are virtually unintelligible. Picture my poor husband, hot shower running, calling me to help him decipher which bottle was which! All of those extra amenities like sewing kits, shoe polish etc should be re-thought as well: I cringed every time I opened a drawer to see more pre-packaged stuff. Now, as guests we still want to have access, and do not want to have to call down every time we need to shine our shoes. But there has to be a better way.
7. Old fashioned hairdryers
Too heavy and not powerful enough, this necessary tool is the most neglected amenity in even the best hotels. It feels like they were mass purchased when the hotel opened, stuck in a drawer and forgotten.
8. Frustrating makeup mirrors
Every make up mirror should be placed at a level where you can actually use it with out getting your outfit wet as you lean over the sink. And there should be models with variable lighting: no one likes going out in daylight looking like an over made up gargoyle!
9. Complex TV remotes
How did a simple beast become so complicated? Every hotel had a different setup and so another learning curve. We searched in vain for an explanation of how to use the technology just to turn it on! We needed the equivalent of a "Read me first" manual.
10. Forgotten night lights
Night lights should be mandatory, but even when they are provided, there are never enough and never in the right places. More than once, I bruised and cut open my knee trying to find the facilities in the dark. In future, I am going to put one on my personal packing list.
Now that I look back, I see that most of the annoyances could be addressed by having the hotels take their rooms for a "test drive", if you will. I know that some hospitality corporations have had "mystery guest" programs, and they may still. But clearly, they are not operating at a detailed enough level, since so many of these issues came up repeatedly. And when a common issue surfaces, there are next generation technology solutions which could easily be applied to the luxury guest experience, even in those elegant, older hotels like the ones we enjoyed this Spring.