By
Paul Johnson
on Aug 23, 2018 in
Air Travel
,
Attractions
,
Food and Drink
,
Going Out
,
North America
,
Regions
,
Speciality Travel
,
Travel Miscellany
,
USA
,
Washington
Seattle's growing popularity with the British and Irish markets, fuelled by fast growth in direct non-stop flights from the UK and Dublin, will see more people heading to the city this year either as a gateway to cruising to Alaska or for Pacific Northwest adventures.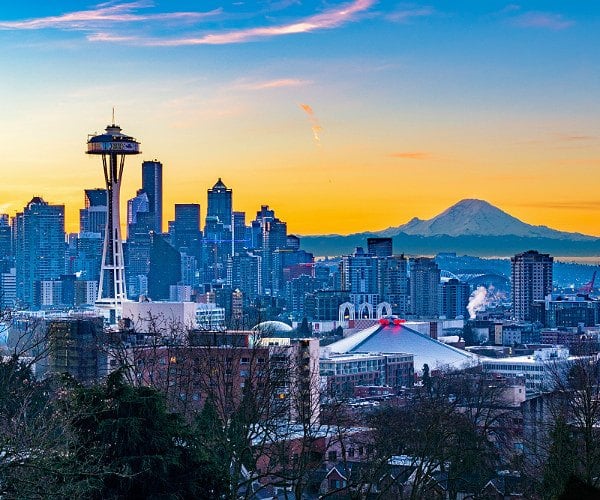 But before heading out of town, here are the best unique adventures to enjoy in the city, courtesy of the Seattle and Washington State Official UK Tourism website.
Sleepless in Seattle with coffee, coffee, coffee
Not only is it 25 years since Sleepless in Seattle hit the big screen, it is the coffee in Seattle that keeps the city buzzing 24/7! Home to the first ever Starbucks in the world, Seattle is proud to showcase the company's 15,000 square foot Reserve Roastery, which demonstrates how they source, roast and craft the finest coffee. See the production and enjoy some unusual coffee tastings.
Road Dog Brew Tour
Washington State is the leading producer of hops in the USA and provides hops not only to its thriving micro-brewers but even to German brewers! Celebrating this, go on a Seattle Road Dog Brew Tour to visit three great breweries in 3 hours, with of course, samplings. The cost is $79 per person.
Chocolate galore
Located in Seattle's Fremont neighbourhood, Theo's chocolate offers a one-hour tour showcasing the amazing transformation of the cocoa fruit into delicious chocolate products. Costing $10; chocolate sampling is of course included!
Whale watching
Enjoy an experience of a lifetime with Puget Sound Express Whale watching tour! For just $135 per adult or $85 per child, enjoy a half-day tour which guarantees whale watching with species including Orcas and humpback whales. Puget Sound Express is located just north of Seattle in Edmonds.
Ducking in and out of the water
The Ride the Ducks tour of Seattle uses an amphibious vehicle to take visitors around the city and out onto the water of Lake Union, famous as the home to Tom Hanks' houseboat featured in Sleepless in Seattle. $35 for adults; $20 for children (4-12 years).
Dirt and scandal underground
Seattle not only has land based and water based city tours, it also has an Underground City Tour that tells the history of why the city was raised by 12-15 feet and how the seamstress industry helped fund the city's development! Tickets around $19 for an adult or $9 for a child.
Soaring over Seattle
There are overhead tours too — take off on a seaplane from Lake Union on a Kenmore Air seaplane ride over the city – 30 minutes from $99 per person.
Savor Seattle food tour of Pike Place Market
Visit the heart of downtown Seattle and Pike Place Market to experience one of the oldest continuously operating markets in the United States. Take the two hour 'Savor Seattle' food tour and see, smell and taste the unique and award winning foods of Seattle. From only $41.99.