By
Kerrie Potts
on Oct 05, 2018 in
Attractions
,
Europe
,
Food and Drink
,
Going Out
,
Greece
,
Leisure Travel
,
Regions
,
Speciality Travel
,
Travel Miscellany
,
Western Europe
Planning a holiday of a lifetime can leave you needing a holiday.  With so many attractions on offer, and only a week in the sun, it can be hard to know what to see for the best.  Zakynthos is no exception, there are myriad of amazing things to see and do, and you can be left wondering where to start.  We have put together a fantastic five day Zakynthos itinerary that really does have everything you will love, and we hope just a little bit more.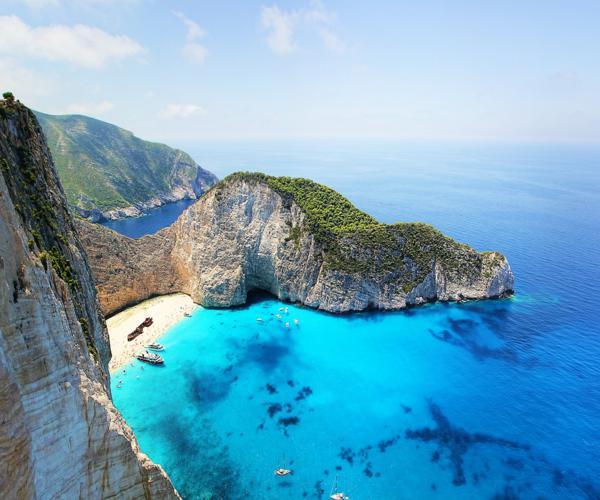 Day 1 – Head to Shipwreck Bay
Accessible only by boat this is perhaps the most famous tourist attraction on the island.  It is surrounded by towering cliffs, making it easy to see why ships may have sailed to their doom getting caught on this towering outcrop.  It makes for stunning visuals, and of course, there is the famous wreck rusting on the sand.  A seriously large freight liner that was undoubtedly one of the unlucky ones.  It might look like it has been languishing there for hundreds of years, but in fact, it only ran aground in the eighties.
Day 2 – Explore the town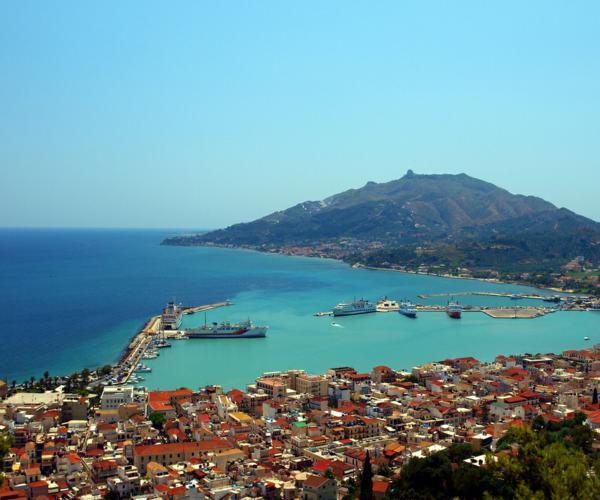 Steeped in history and culture, Zakynthos town is a fantastic place to explore.  It features a castle on the hill which has some impressive sea views and the church of St Nicholas which has been restored.  Picturesque boats line the harbour, and in the many town squares, you will find a mix of old and new.  Why not try out some of the local cuisines while you are there, you will find a fantastic range of cafes, restaurants and bars.
Day 3 – Find the wine
Well, the vineyards at least.  Whether you like a glass of red or white, you will find a massive choice of locally made wines on sale at the various vineyards.  Dating back to the 19th century there is something magnificent about rows and rows of grapes growing in the sun.  Official vineyard tours are easy to purchase in the town, or you can hire a car and head off on your own, they are a little far out for walking.
Day 4 – Lunch in a cave
With so much coastline on offer, it is little surprise that there are many caves and arches hidden around the island.  Again plenty of tourist trips run around the coastline or if you have a sailing experience you can hire yourself a boat and head off on a pirate style expedition.  Find a cave or cove and kick back with a sarnie and a brew, just joking, some local delicacies would be better.
Day 5 – Visit the sea turtles
These majestic creatures are a definite must see while you are on the island.  The Marine Park ensures that you will find the endangered loggerhead turtle lurking around.  The island makes sure these gentle creatures are looked after in the sandy beaches where they nest.  They are also the reason that planes may not land or take off after sunset as this spooks them.  Head to the Bay of Laganas for the best sightings.
Kerrie Potts is CEO at Exclusive Private Villas Limited. Exclusive Private Villas offers exquisite, handpicked luxury villas around the world.
If you would like to be a guest blogger on A Luxury Travel Blog in order to raise your profile, please contact us.