Want to go on safari in Uganda, but have no idea which package to pick? We understand what you are going through, as there are countless experiences just waiting to be had in this small East African country. Below, we run down the best five options for a magical safari experience in Uganda.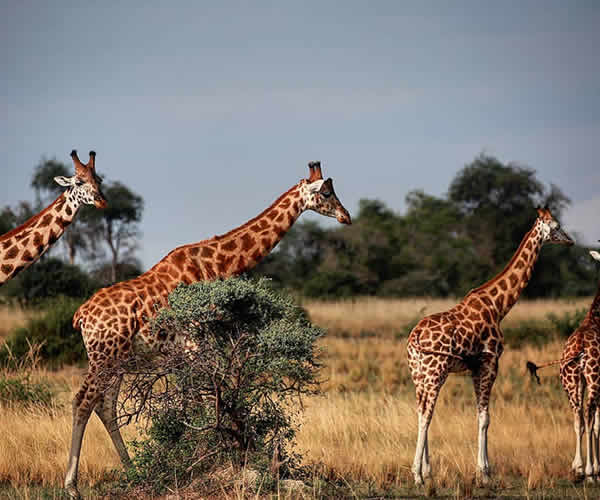 Gorilla trekking in Bwindi Impenetrable Forest
When people think about going on safari in Uganda, most want a chance to come face-to-face with the rare (but rebounding) mountain gorilla. If you count yourself among this group, make sure you book a gorilla safari with a trekking company operating in Bwindi Impenetrable Forest.
Let's be clear from the start: this is not a leisurely walk in the woods. Unlike safaris where you spend all day in the back of a jeep, you'll be scaling your way up the side of a mountain through a sopping wet jungle on this adventure.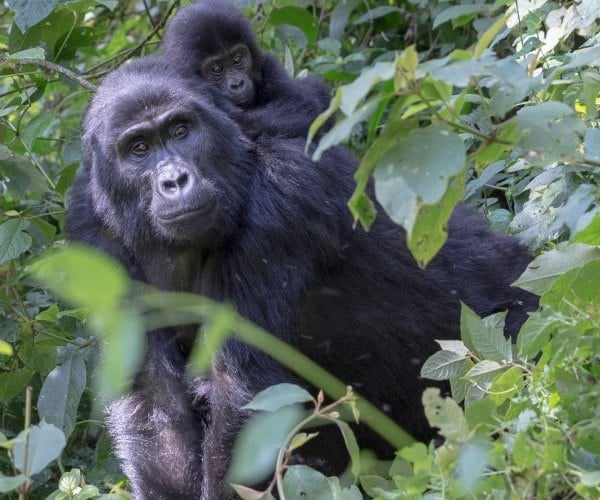 After hours of sweating, exerting yourself, and waiting patiently as your guide hacks overgrowth out of your way with the quick swipe of a machete blade, you'll suddenly stumble across it – a group of stocky, tall, muscled primates – mountain gorillas!
Chased to this peak and a few others after years of war and habitat destruction, they are finally on the road to recovery. However, they are still rare compared to their historic highs, making an encounter with these (mostly) gentle giants all the more magical.
After a long day of being led through probably one of the hardest mountain hikes you've done in your life, you'll want to come back to a quality accommodation. In Bwindi, we recommend staying at Nkuringo Bwindi Gorilla Lodge.
Considering its location in the middle of nowhere, they offer exceptional experiences to their guests. With multi-course dinners, a communal campfire, and hot water bottle service to keep your bed warm on chilly nights, this place will only add to the magic of your stay in Bwindi.
Go on a Big Five safari in Kidepo Valley National Park
Want to check out the Big Five mammals while in Uganda? Make arrangements to visit Kidepo Valley National Park. Situated in the north of the country near the border with South Sudan, it is a less-visited park, but it is quickly gaining popularity for the number of genuine encounters with its resident wildlife.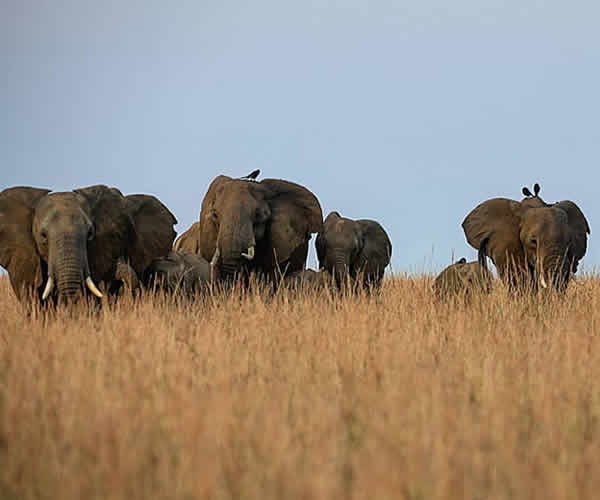 Here, you will see four of the Big Five (lions, leopards, elephants, and buffaloes), as well as giraffes, zebras, hyenas, and well over 500 species of birds.
During your time in the park, make sure the people running your safari takes you by the Kanangorok Hot Springs. Here, steaming water bubbles up from the bowels of the Earth – while some are unsafe for bathing, some springs are 50 degrees Celsius.
While it is smoking hot, it is a bearable temperature for some folks. Given that the water reputedly has curative properties, you may want to take a dip if you are sore or have a condition like arthritis.
As places to stay go, safari camps rule the day. Some are a touch on the spartan side, but those that crave luxury aren't forgotten, as venues like Apoka Safari Lodge offer amenities that are a cut above the rest.
With swimming pools, outdoor bathtubs, and the opportunity to watch animals amble by your cottage, it is an experience you won't want to miss.
Check out crocs and more at Murchison Falls National Park
Want to pair the chance to see Uganda's most dramatic waterfall with some of its best wildlife? If so, pencil in Murchison Falls National Park in your itinerary.
After watching the Nile River plunge over a 40-metre cliff through a gap that is only seven metres wide, book a wildlife tour with local operators. They won't just show you giraffes, elephants, and lions, but crocodiles as well.
It is here where you will find Uganda's greatest population of this lumbering, yet efficient carnivore. As amazing as this massive reptile can be, show respect for them by keeping well away from them and water reputed to contain them. They can attack unsuspecting victims within one second – don't be one of them.
While staying in Murchison Falls, lay your head down at Paraa Safari Lodge. After a long day under the sweltering Ugandan sun, their swim-up bar and variety of food choices at meal times will provide the comfort you crave.
Go on a hot air balloon safari in Queen Elizabeth National Park
Jeep safaris are cool and all, but there is a problem with them; in each, the animals are aware of your presence, leading them to behave differently versus how they are when they know they are not being watched.
Solve this problem by going on a hot air balloon safari high above the savannah of Queen Elizabeth National Park. At altitude and with no internal combustion engine creating a racket, buffaloes, hippos, lions, and others go about their business as if no humans were present, allowing you a rare glimpse of their life through a set of binoculars.
While experiencing the highlights of this park, stay at Wildwaters Lodge. While pricey, it is a paradise in the midst of the Ugandan bush. Situated amidst the rushing waters of the White Nile, its pool, excellent restaurant, and unbeatable atmosphere will win you over quickly.
Find a troop of chimpanzees in Kibale Forest National Park
Have your heart set on tracking down some chimpanzees on your Ugandan holiday? Head straight for Kibale Forest National Park, where you'll find this country's greatest population of this primate. Expect an early morning, as chimpanzees emerge from their nests between 5:30 to 6:30 am.
While getting up this early may be a lot to ask for some, the sight of our close cousins (98% DNA match) will wake this sacrifice worth it.
After your early morning chimp trek, go back to bed at Crater Safari Lodge. After a well-deserved second sleep, wake up and enjoy an amazing view of a crater lake while you eat one of the many dishes they have on offer in their well-regarded restaurant.
Kalitta Belinda is the Tours Manager at Wild Rwanda Safaris.
If you would like to be a guest blogger on A Luxury Travel Blog in order to raise your profile, please contact us.