By
Scott Anderson
on Dec 11, 2018 in
Attractions
,
Cruises & Boat Travel
,
Food and Drink
,
Going Out
,
New York
,
North America
,
Regions
,
Speciality Travel
,
Travel Miscellany
,
USA
While the likes of the Empire State Building, the Statue of Liberty and the Museum of Modern Art rightly grab the headlines, it's perhaps in the breaths between highlights that New York really comes to life. Here are our top recommendations for getting the most out of the city's hidden – and not so hidden – treasures. What are your hidden escapes in New York City?
1. The High Line
New York's poster child for regeneration, the High Line is an elevated railroad that fell into disuse before being re-imagined as a garden park. Sweeping through Manhattan's Lower West Side, it makes for delightful walks that showcase some of the city's finest river views. Expect art screenings, innovative water features and the chance stop off at open-air cafés and gourmet food trucks.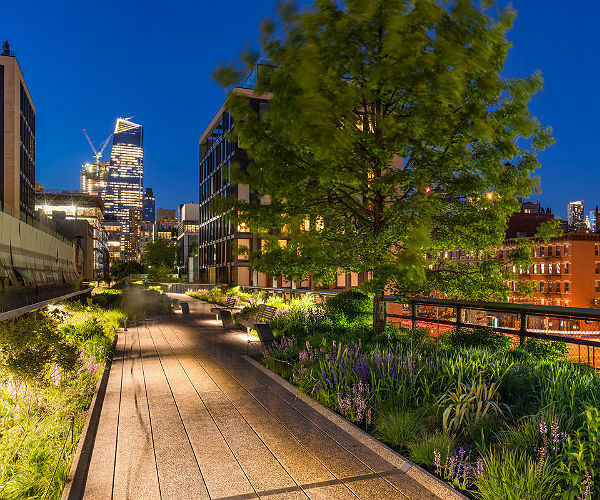 2. Afternoon tea at The Plaza
Put simply, The Plaza has been a New York landmark since it opened back in 1890. A grand French-Renaissance dame, it's hosted the Beatles, featured in F. Scott Fitzgerald's Great Gatsby and has seen Miles Davis record a live album in its Persian Room. And, you can get a taste of its esteemed history with afternoon tea, tucking into Parisian ham sandwiches, lemon cheesecake and Devonshire scones under a soaring, stained-glass dome.
3. Aerial tram to Roosevelt Island
For a unique perspective of the city's famed skyline, take a ride on the aerial tram that links Manhattan with tiny Roosevelt Island. As you rise, you'll be able to look back at the city's skyscraper colossi before running right alongside the historic Queensboro Bridge, hopping over the East River in the process. So, for the price of a metro-card swipe, you'll be treated to views usually reserved for helicopter flights.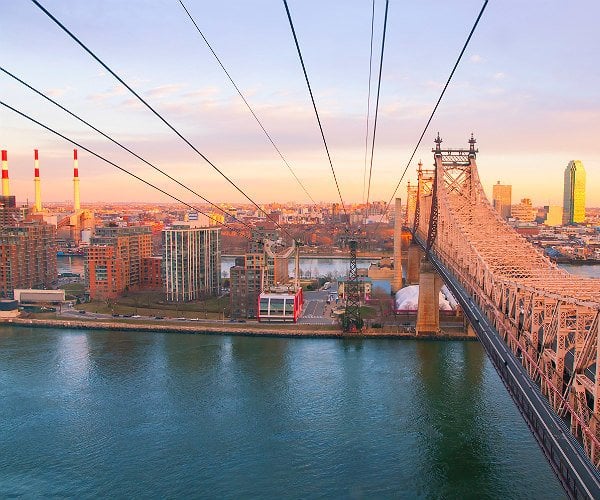 4. The Explorers Club
Tucked away on 70th Street between Central Park and the East River, the Explorers Club is hidden behind an unassuming, but decidedly elegant, Jacobean façade. However, draw back the wrought-iron doors and you'll enter the hallowed halls that have had a hand in world-first trips to both poles, the summit of Mt. Everest and the deepest point in the ocean. The club's flag was even flown on the moon. Its headquarters is nearly as impressive, furnished in only the most exotic of curios, from 250,000-year-old woolly mammoth tusks to chairs from Westminster Abbey and a desk that belonged to China's last empress.
5. City Hall Station
While Grand Central's Beaux-Arts spectacular has long wowed the tourist crowds with glittering brass and imposing colonnades, City Hall Station offers a more exclusive glimpse into New York's railway heritage. This abandoned subway stop remains perfectly preserved from its turn-of-the-century heyday, with sweeping tiles and intricate brickwork illuminated by glittering skylights.
6. A photography tour
There's little argument that New York is one of the world's most photogenic cities. To help you get the most out of it, it's possible to take a guided tour with a professional photographer. You'll have your itinerary tailored to your interests, bringing you to both the city's storied highlights and its off-the-beaten track gems. So, whether it's the neon icons of Times Square or a secret view of the Brooklyn Bridge, you'll enjoy a privileged insight into the Big Apple.
7. Boating in Central Park
While New York's great green lung is no secret, this is your chance to see it at its idyllic best. Channel your inner romcom star by taking a rowboat out onto the imaginatively named 'Lake', joining the heron and egrets to enjoy pretty views of the park's shaded greenery and frame of historic buildings. What's more, for just $15 for four people, it's excellent value. There are even Venetian gondola tours available.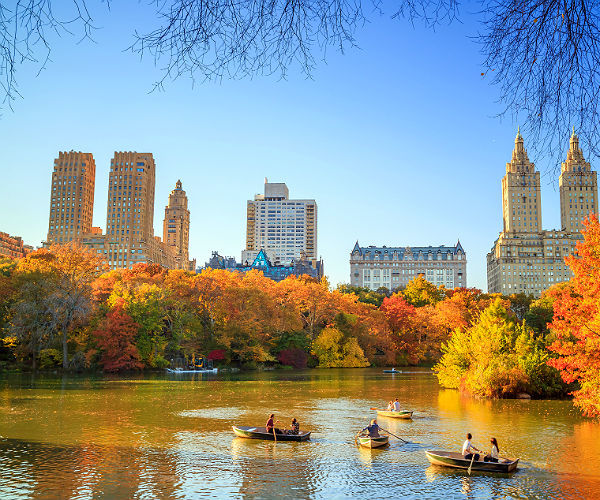 8. DUMBO
Sorry Disney fans, DUMBO is short for the tongue-tripping neighbourhood known as 'Down Under the Manhattan Bridge Overpass'. Originally a ferry landing – something remembered by 19th-century industrial buildings – today it's enjoying a new lease of life as a cultural hotspot, its cobblestone streets host to innovative restaurants, an intriguing flea market and some of New York's finest art galleries. Don't also miss out on Jane's Carousel. Possibly the only $2 you'll spend in the Big Apple, this 1920s timber merry-go-round enjoys a gorgeous setting right on the waterfront.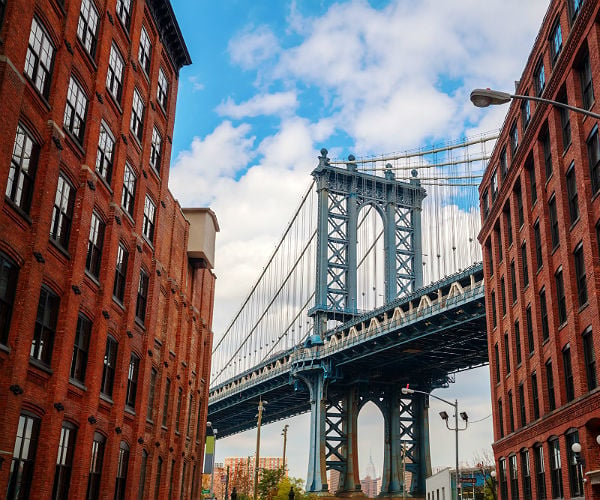 9. Rooftop bars
No trip to New York would be complete without a visit to one of the city's ultra-fashionable rooftop bars. While there's plenty to choose from, our pick is the Cantor Roof Garden Bar at the Met Fifth Avenue. After taking in the museum's 5,000 years worth of artwork, head up to drink in views of Central Park and the Manhattan skyline with a sumptuous menu of cocktails. The chance for a picnic on its artificial grass is a nice touch.
10. Sunrise at Times Square
Although Times Square may be firmly on the tourist trail, arriving at dawn offers the chance to beat the crowds, leaving you (almost) alone with one of New York's most famous landmarks. It's perfect for watching the city wake up and ideal for taking some snaps, with the fabled 'golden hour' of photography casting ethereal rays over the square's icons. Then, make like a local and wake up with a just-baked bagel and freshly roasted coffee.
Who to cruise with to New York City
Several of the world's leading cruise lines visit New York City, including Regent Seven Seas Cruises, Silversea, Oceania Cruises, Crystal Cruises, Azamara Club Cruises and Celebrity Cruises.
Scott Anderson is General Manager at The Luxury Cruise Company. The Luxury Cruise Company is your port of call for incredible cruise holidays.
If you would like to be a guest blogger on A Luxury Travel Blog in order to raise your profile, please contact us.