Puglia needs little introduction these days. The 'heel' of Italy's 'boot' peninsula has emerged as a chic and popular destination for Mediterranean holidays. This once isolated Salentine Peninsula, in the deep south of Europe, is a rural landscape of centuries-old olive groves punctuated with fortress towns, and medieval cities.
It is a fashionably desirable destination. Understandably so, with a wonderful climate; glorious sun-drenched Adriatic and Ionian beaches (always a favourite with the Italians); and fabulous places to stay, from elegant 'Masserie' manors; unique and historic 'trulli' conical round houses; or smart holiday villas.
Yet what keeps me coming back is the fresh local produce and the increasingly sophisticated local wines. Whether you eat at a simple beach-side bar or in a rural restaurant you can be assured of local food prepared with passion and flair. After all, Puglia is regarded as the garden of Italy, prized for its produce, vines and abundant high-quality olive oil.
When I travel to the Mediterranean I love to head inland, away from the coast one can discover so much more. This is very true in Puglia; and that's how I got to know about Salento's Wine Country. Here are five of my favourite wineries.
Rosa del Golfo
Puglia is a top wine producing region; the second biggest in Italy. Boutique family wineries like Rosa del Golfo have contributed to the quality of Puglia's wines. Some of you may be familiar with their award-winning rosé 'Rosato de Salento'. It's a brilliant deep rosé wine from Negroamaro and Malvasia grapes, which are native to Salento. A wine perfect to enjoy on a sunny terrace, savouring local seafood. A visit here can also introduce you to the estate's other wines including robust reds, refreshing whites and a sparkling rosé.
Cantine Menhir
This family farm and winery, as the owners so eloquently explain, is where agriculture, oenology and gastronomy collide. This organic estate is a celebration of much of what makes Salento so unique and compelling.
Cantine Menhir winery is a particular favourite of mine for the farm shop and charming rustic restaurant, 'Osteria Origano'. Their food and wine philosophy capture the essence of the Salento Wine Country.  It is a pleasure to share a meal here, especially on the delightful garden terrace, trying some of their wines that so perfectly complement the local cuisine. Much of the produce served comes from the estate's organic farm. Also, if you like meat, then this is the place, as it offers diners the opportunity to choose their preferred cut directly from the counter at the delicatessen store; and the kitchen will cook it to your exact liking.
The estate's wine is diverse, a collection of reds, whites and rosés that are exported to over 40 countries across the world.
Tenute Rubino
A cellar tour and wine tasting at Tenute Rubino, at Brindisi, on the Adriatic coast, is to experience the fruits of a modern, sophisticated approach to wine making in Salento. Established half a century ago, the winery works with grapes from four different estates, each with their own personality, which are then blended into top-quality wines. Tenute Rubino has won recognition not only for its wines and their work with the Susumaniello grape; but also, for their 'women's harvest' initiative that supports the many women that work in the seasonal harvest.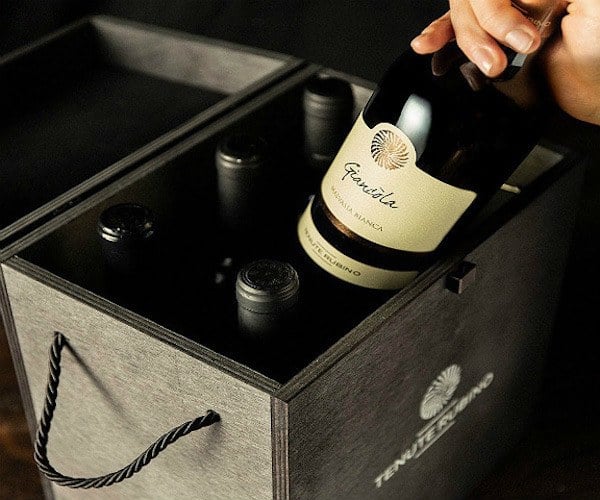 Castel di Salve
Yet another Apulian winery with a strong family tradition and a passion for wine. First established in 1885, the winery was re-launched in 1992 bringing back to life the vision of its ancestors. Its vineyards, located at the heart of the Greek Salento in Supersano, Parabita and Casarano, produce aromatic, elegant and delicate reds, whites and rose'.
Ten strong labels are produced today by Castel di Salve, among which I hugely recommend the Cento su Cento labels and a black Malvasia from Lecce with a killer name, Lady Killer.
The wine cellar is situated not far from the white sandy beaches near Santa Maria di Leuca, also known as the "Maldives of Salento", I let you imagine why.
Cantele
The baroque magnificence of Lecce is seductive. The city, known as the 'Florence of the South', is rich in ornate architecture, where the local limestone has been carved and sculpted with baroque splendour. It sits at the heart of the fertile Salento countryside. Close by one finds the village of Guagnano, and the elegant Cantele winery. After the Second World War, Giovanni Battista Cantele and his wife Teresa Manara fell in love with the area, settling here and establishing the winery that still remains in the family. Their wines, more than 16, encompass white, red and rosé, using the region's most popular grapes, Negroamaro, Primitivo, Malvasia Nera, and Susumaniello; as well as Chardonnay, Verdeca, Malvasia Bianca, and Fiano.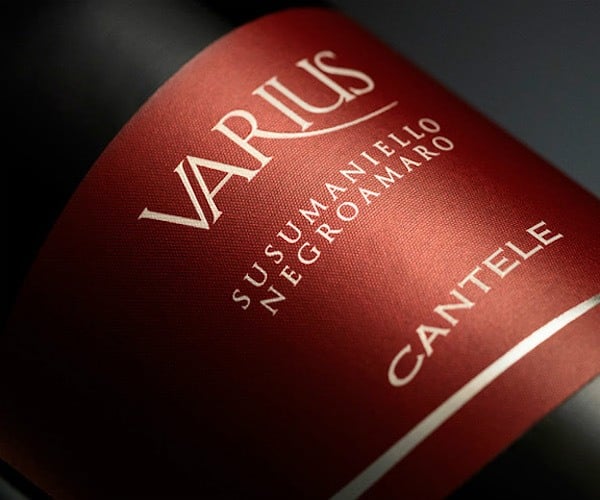 Puglia is such an appetising and remarkable region. Here's to you making some wonderful food & wine discoveries in Salento; cheers!
Paola Fiocchi Van den Brande is Director of Passepartout Homes Ltd. Passepartout Homes Ltd. offers an exclusive portfolio of luxury villa rentals in Italy, France, Greece, Croatia, Thailand and worldwide.
If you would like to be a guest blogger on A Luxury Travel Blog in order to raise your profile, please contact us.