Top 10 places to visit in Gran Canaria
As you may have seen, I recently visited the Spanish island of Gran Canaria (read about my trip with
Hyundai UK
here, here and here). Situated in the Atlantic Ocean off the north-west coast of Africa, this tourist island is the third largest of the Canary Islands after Tenerife and Lanzarote, but the second most populated. If my accounts and pictures have inspired you to visit this beautiful island for yourself, then here are 10 places you won't want to miss.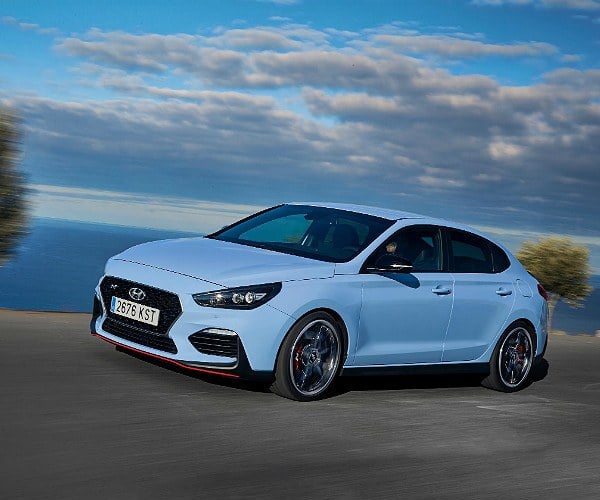 Roque Nublo
Situated at 1,813 metres above sea level, the imposing rock formation of Roque Nublo (or 'Cloud Rock') is an 67-metre tall volcanic chimney and one of the island's most popular attractions. Situated in the centre of the island near the municipality of Tejeda, this iconic red basaltic monolith is in fact the third highest peak on the island. From here you can enjoy amazing views of the island's volcanic highlands, as well as El Teide,
Spain's
highest mountain on the nearby island of Tenerife.
Playa de las Canteras
Billed as one of the best urban beaches in Europe, Playa de las Canteras is an almost 3 kilometre stretch of beach – the longest on the island – that can be found in Gran Canaria's capital, Las Palmas. It is bordered to the east by Santa Catalina and to the north by La Isleta. A natural offshore lava reef called La Barra acts as a wave break, protecting the golden sand and marine life that makes this beach so great for snorkeling. The reef also means that visitors can enjoy a tranquil swim in on the one hand, while surfers get to ride the waves found at the more exposed south tip. And after everyone has enjoyed a day on the beach, cafés, bars and restaurants along the beachfront terraces ensure this spot remains lively well into the night.
Cueva Pintada
Cueva Pintada (or 'Painted Cave'), in the little-known town of Galdar, is one of the most important archaeological sites in the Canary Islands. Lost for many generations, this settlement belonged to the aboriginal inhabitants of the Canaries known as the Guanches, thought to be of North African origin. Blonde, blue-eyed, tall and light-skinned, they are something of a mystery to anthropologists since blonde natives are a rarity. They were conquered by the Spaniards during the turn of the 15th century, but this museum and live excavation site gives a fascinating insight into pre-Hispanic life. As the name suggests, you can see prehistoric cave art with red, black and white painted geometrical shapes at a site that may have been used as a dwelling, a scared place or for funeral rites.
Puerto de Mogán
Referred to as the Little Venice of Gran Canaria, Puerto de Mogán is traditionally a fishing village and the most westerly tourist resort on the island's southern coast. Known for its pretty sea water channels, gardens and a beautiful sandy beach, it is set at the mouth of a steep-sided valley and characterised by Italian houses and enchanting alleys. Widely regarded as one of the finest places to visit on the island, it effortlessly combines traditional charm with upmarket tourism.
Vegueta
Vegueta is the original settlement that gave rise to what is Gran Canaria's capital today: Las Palmas. This historic old town has retained its charm over the last 500 years, with its distinctive cobbled streets and old stone quarters brimming with character and culture, and iconic buildings such as the twin towers of Santa Ana cathedral, Casa de Colón, Museo Canario, the town hall and more. The cathedral is particularly interesting because its original construction dates back to 1500 yet it took 400 years to complete, meaning that it exhibits Gothic, Renaissance and Neoclassical styles. Casa de Colón was visited by Christopher Columbus on his infamous 1492 voyage and Vegueta's museum focuses on the island's pre-Spanish history.
Bandama
Just a 20-minute drive from Las Palmas, the volcanic caldera of Bandama measures one kilometre across and is approximate 200 metres deep. With its fertile floor of grey volcanic ash, the crater is named after the Dutch merchant Daniel Van Dame who grew vines there. You can walk down into the crater and see the change in vegetation as you descend, with the fertile ground offering perfect conditions for endemic plants such as the Dama de Bandama, a very rare and highly protected flower found nowhere else in the world.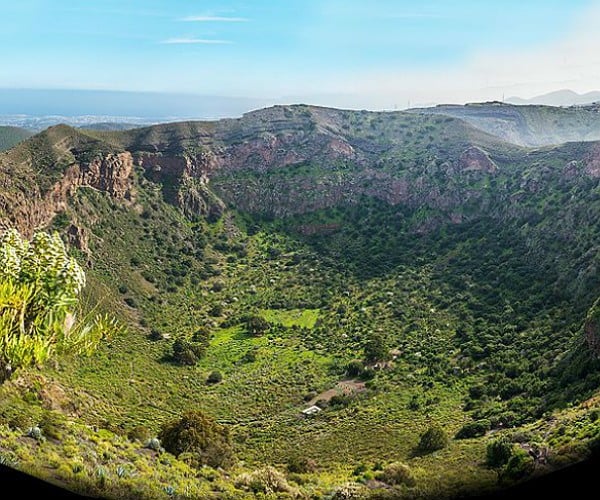 Dunas de Maspalomas
The dunes at Maspalomas are one of the most famous sights in Gran Canaria and form part of a nature reserve that consists also of beach, palm grove and a lagoon that is vital for birdlife. Spectacular yet easily accessible, this miniature desert by the sea is unique to the island with its own delicate ecosystem covering an area of four square kilometres, between Playa de Inglés and Maspalomas. You can access the dune system by foot or by camel, or
admire from the air on a helicopter tour
. The dunes are sadly under threat due to sand loss because natural wind patterns have been disrupted by resort development over the last 60 years, but the local government is working on a pioneering project designed to replenish lost sand and slow down its movement.
Puerto de las Nieves
This picturesque and authentic fishing village on the island's north-west coast enjoys some of the best weather on the island. Puerto de Las Nieves in in fact the port to the town of Agaete which lies a little further inland. Home to two stony beaches and natural swimming pools, this is a lovely place to visit and offers great views of the mountains to the south. Visitors to Puerto de las Nieves are largely day trippers so the village tends to be not too busy on an evening. You'll also find a good selection of restaurants there with excellent seafood options.
Teror
Also in the north of the island, situated in the mountains, is the town of Teror. This charming place is home to the 18th century Basílica de Nuestra Señora del Pino, dedicated to Gran Canaria's patron saint, as well as colonial-style architecture. It is one of the oldest towns in the Canaries and regarded as place of pilgrimage. Food is also an important part of any visit to Teror with local restaurants serving up popular Canarian specialties such as ropa vieja (chickpeas with meat). Visit on a Sunday and you'll also find a lively street market that dates back some 200 years.
Barranco de Guayadeque
Barranco de Guayadeque is a very green and lush ravine between the towns of Agüimes and Ingenio. It is a great example of what Gran Canaria has to offer away from the coast. Pictures do not do justice to this wonderfully peaceful landscape and stunning scenery. On one side you will find cave dwellings built into the rock face – once home to some of Gran Canaria's earliest inhabitants – and even some cave restaurants, a museum and a souvenir shop. For many, Barranco de Guayadeque is an unexpected highlight of any trip to the island!
Need to know
Numerous airlines serve Gran Canaria from the
UK
. I flew out of Manchester with Thomson and back with Jet2, but other airlines serving the island with direct flights from the UK include British Airways, easyJet, Norwegian, Ryanair and Thomas Cook Airlines.
Disclosure: Our trip to Gran Canaria was sponsored by Hyundai UK.
Did you enjoy this article?
Receive similar content direct to your inbox.