The UN marks World Wildlife Day each year on 3 March. It is an opportunity to celebrate and raise awareness of the world's wild animals and plants, and to encourage people around the globe to think about what they can do – big or small – to have a positive impact.
This year the theme for World Wildlife Day is "Life below water: for people and planet". I'm really excited about this because it casts a spotlight on species we often forget about. When you ask someone to tell you about species which are threatened, they will usually mention the rhino, tiger, or perhaps the panda. Marine wildlife gets far less attention, but it's estimated that there are more than 200,000 different lifeforms beneath the waves. Their environmental contribution to our ecosystems is invaluable, and it is estimated that half the world's human population depends on marine and coastal biodiversity for their income.
In honour of World Wildlife Day this year, I wanted to choose five of my favourite marine and coastal ecosystems to share with you. Some of these places you will have heard of and might even have visited; but I hope others will be completely new.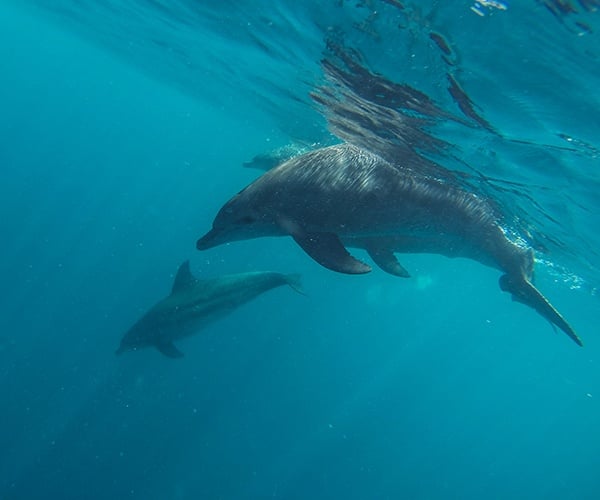 Lake Malawi
But Malawi is landlocked, I hear you say! Yes it is, but Lake Malawi – one of the African Great Lakes – is so large that from the shore it looks just like a sea. There are more species of fish here than in any other lake in the world, and the biodiversity of the lake is so important that it has been protected as a national park.
If you visit Lake Malawi, the ultimate place to stay is Kaya Mawa. Its located on Likoma Island and renowned for its warm, welcoming people and pristine natural setting. You can kayak around the coastline, watching the African fish eagle swooping down to catch its prey. The water is clear and warm for swimming, kite surfing, waterskiing and snorkelling, and as it is a PADI registered resort, it is a superb place to learn to scuba dive.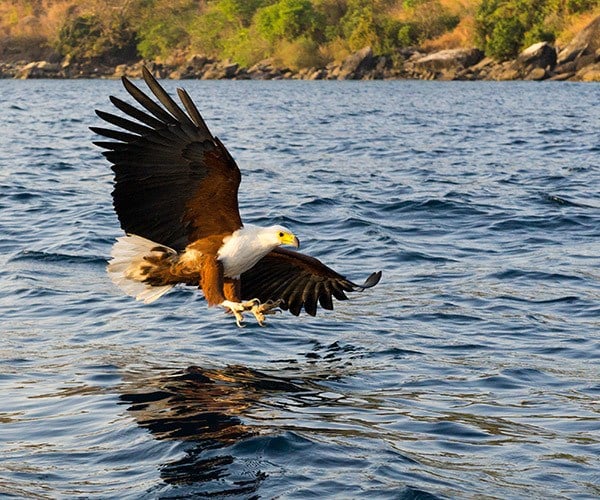 Quirimbas
Mozambique has a thousand miles of coastline, and off the short uncountable islands. Quirimbas is a particularly beautiful archipelago where the coral islands are fringed with white sand beaches and coconut palms.
Azura Quilalea is within a private marine sanctuary, and it is one of the most biodiverse marine areas in the world. The fly fishing, surfing, and diving are excellent, but for me the most magnetic draw is the turtle which nest on the beach. In the evening you can see the babies hatching from their eggs and making their way across the sand to the water's edge. It is a truly magical moment.
Nosy Ankao
The tropical island of Nosy Ankao lies just off the northern coast of Madagascar. The beaches are long and white, the sea is a sparkling turquoise, and lemurs frolic in the forests.
You will stay at Miavana, a luxury eco resort beside the ocean. Wildlife viewing takes place around the clock and from every angle: you might start the day with a helicopter ride above pods of whale, then sail out by yacht to watch dolphin play. There are also opportunities to meet the local Malagasy people and to learn about how their way of life is intrinsically linked with the coast and the sea.
Anahita
Anahita is a private sanctuary on the eastern coast of Mauritius. Its 64 hectares of land and water are completely unspoilt and serene. This is the place to come for a beach holiday in a sophisticated resort; Four Seasons has 90 luxurious villas spread out along the beach.
Anahita is a superb location if you're an active traveller wanting to explore the ocean above and below the waves. You can surf, kite surf, snorkel, and dive, plus sail out at sunset by catamaran. Spending time here is a reminder that the oceans are not only an irreplaceable part of our natural world, but can also be the most wonderful playground.
Fundu Lagoon
I have saved one of our greatest marine treasures until last. If you want to snorkel and dive, it is hard to imagine anywhere better. Fundu Lagoon is on a crescent shaped island off the shores of Zanzibar, and it is a droplet of paradise in the Indian Ocean.
Fundu Lagoon is a small, romantic resort with a world class PADI diving centre. The dive boats are capable of fifty knots, so you get quickly from the beach to the dive sites. Beginners can get to grips with their masks and flippers in the warm, shallow waters, whilst more advanced divers can try wall diving and explore the coral reefs.
This World Wildlife Day will you be planning a maritime adventure? What do you hope to see beneath the waves?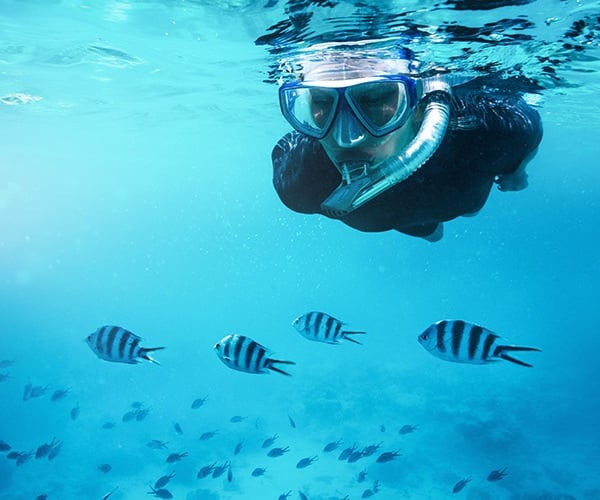 Laura Burdett-Munns is Managing Director at Africa Exclusive. Africa Exclusive has been creating the finest tailor-made safaris since 1990, specialising in luxurious accommodation in beautiful remote places.
If you would like to be a guest blogger on A Luxury Travel Blog in order to raise your profile, please contact us.