As you will know from my earlier 'Climbing a via ferrata in Gran Canaria' post, I've just come back from an adventurous few days in Gran Canaria where we've also had the opportunity to drive the rather sleek and stylish Hyundai i30 Fastback N. The previous post showed the vehicle in Engine Red, but here it is pictured in Performance Blue, a colour specifically formulated for the N.
The car has a sporty interior to match, with exclusively-developed N sport seats offering maximum support in all driving situations.  Such is the versatility of this hot hatch that it is a car that you could be taking out on the track at Silverstone or at the Nürburgring one moment, and then doing a quick run to the shops the next. Inside it has a ball-type gear knob and specially-designed steering wheel to improve driver feel, and an electronic instrument panel with a with a 4.2" LCD screen, making it a very comfortable car from which to explore the island.
Driving around the island's roads was one thing, but some of Gran Canaria's landscapes can only truly be appreciated from the air, so we drove to El Berrio Aeroc Airport for an aerial excursion with a difference. Gran Canaria attracts an impressive three million tourists each year, but only a relative handful of those are lucky enough to experience a helicopter ride over the island.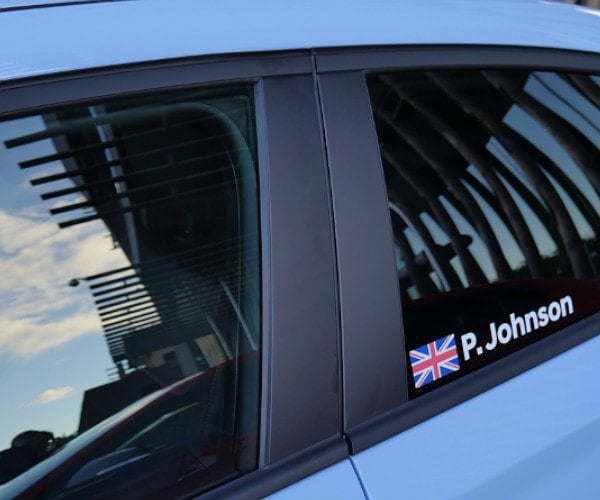 Helidream Helicopters, which has historically operated out of Tenerife, has only just this year expanded its business to Gran Canaria, and offers a variety of helicopter tours over Gran Canaria's most breathtaking landscapes.
After watching a short safety video which included useful guidance on the boarding procedure and other safety advice, we waited to be called for our flight. I'd been up in a helicopter before but still looked forward to the opportunity with great anticipation and, before we knew it, we were soon boarding the helicopter – a JetRanger Bell 206.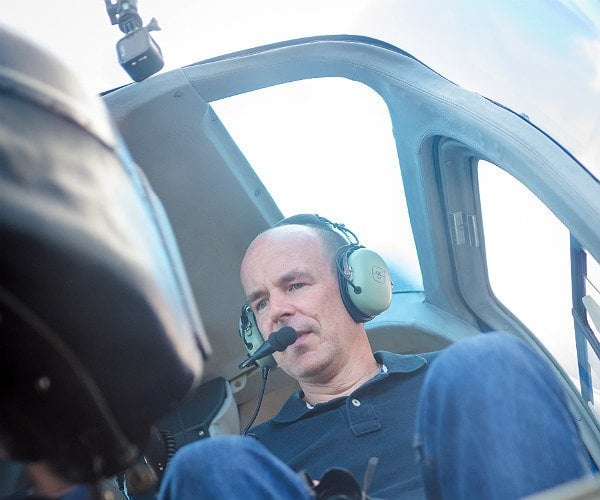 Take-off was smooth and, as we gained height, we also gradually moved inland. The pilot and passengers were all able to speak to each other via connected microphones and headsets. A short while into the tour, the pilot advised us that we would be taking a fairly sharp turn and, as we did so, the dramatic landscape and ravines of Berriel quickly came into view. This was close to where we had done the earlier via ferrata climb and the scenery that unfolded before us was quite dramatic; sadly, the photograph does not do it the justice it deserves!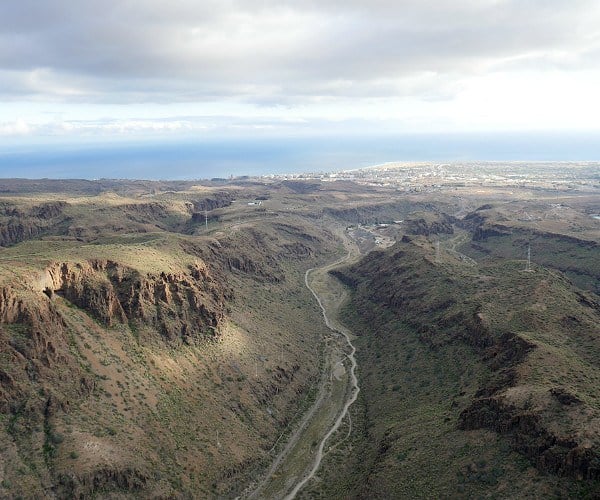 After following this valley along its length, we passed over what looked like a kids go-kart track (Racing Kart Maspalomas) and a waterpark (Aqualand Maspalmoas Water Park) before swinging round to Meloneras and Maspalomas. This was the area where we were staying and we could make out our hotel from the air. Even more dramatic, though, was the expanse of sand dunes that lay ahead. The Dunas de Maspalomas are a protected area consisting of beach, dunes, palm grove and an important lagoon for birdlife – it might not look that vast from the lofty position of a helicopter but covers an area of approximately 1,000 acres.
After circling around the dunes for a short while, we returned in a north-easterly direction towards the aerodrome where we landed smoothly and disembarked, with broad grins on our faces as we watched the helicopter take off once more for its next trip. This had been a memorable outing and one that I would definitely recommend if you ever find yourself on the south of the island.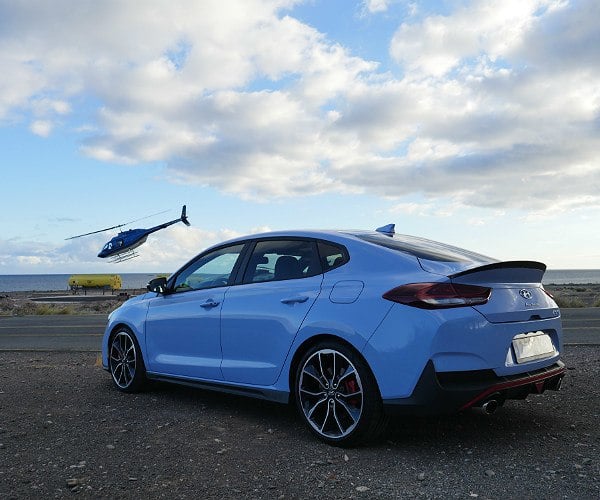 Disclosure: Our trip to Gran Canaria was sponsored by Hyundai UK.