Back when Prince Harry was wooing his now-wife Meghan Markle, a key ingredient in his recipe for romance was an African safari. More specifically, an African safari in Botswana. Perhaps it was the unparalleled thrill of being in the wild or the romance of the setting he took her to. Perhaps it was the secrecy with which the entire trip unfolded. Perhaps it was the shared magic of an African sunset. Whatever it was, the now Duke and Duchess of Sussex ended up married… and Botswana will forever be known as a country where real-life princes and princesses fall in love.
But the real magic of this tiny southern African country lies in the stories relatively untold. The remarkable people, places and phenomena. And of those, there are plenty.
1. Five-star, luxurious solitude
Looking to escape the madding crowd, but unwilling to forego creature comforts? (And for 'creature' read 'luxury worthy of royalty'.) A safari in Botswana is an unbeatable choice – luxury tented camps, five-star lodges, exquisite local cuisine, one-on-one customer service, all in remote locations where privacy comes guaranteed… Whether you choose to follow in Prince Harry's footsteps and make the Natural Selections group's tented camp Meno A Kwena your base, or step up the luxury even more at Mombo Camp – located in one of the most isolated and wildlife-rich regions in Africa and internationally renowned as the finest safari camp in the world, you will not be disappointed.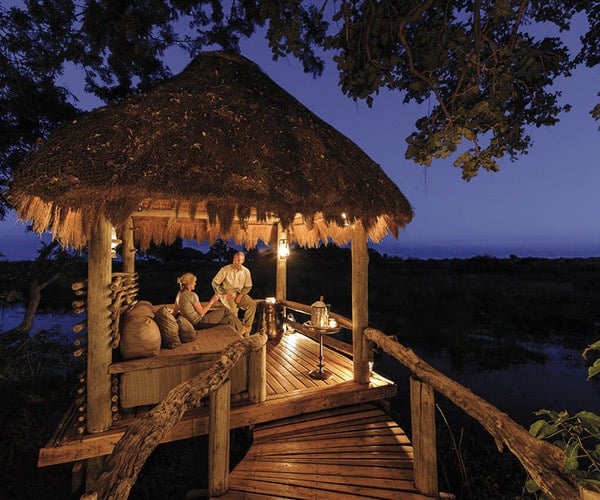 2. Protected land
Botswana enjoys an abundance of wildlife, and this is by no accident; compared to most other countries, Botswana has one of the higher ranks in terms of how much area is devoted to national parks, reserves, and wildlife management areas. In fact, 45% of the country has been put aside for protection, and that has had a significant effect on wildlife populations.
3. The world's greatest elephant population
One result of Botswana's efforts to protect the environment is that they have the greatest population of elephants on earth. Elephants have suffered greatly over the years, with poachers threatening to drive them to extinction. Botswana's conservation policies and efforts have managed to keep populations stable, with the largest concentration being found in Chobe National Park. In fact, Chobe National Park is also home to one of the healthiest big cat populations in Africa, with lions, leopards and cheetahs just lying around waiting to be discovered by you. (Well, not quite – they're far more likely to be lying in wait of prey for dinner, but you are unlikely to be on the menu given your prime viewing position from a private game drive vehicle, sipping gin and tonics.)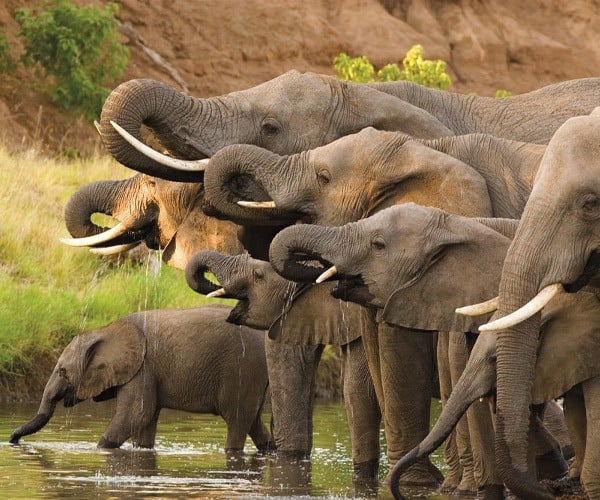 4. The Okavango Delta
Deemed one of the world's premier wilderness areas, The Okavango Delta was the 1,000th
place to be enlisted as an UNESCO World Heritage Site. It has also been voted one of the
Seven Natural Wonders of Africa. The Delta spreads across 15,000 square kilometres and is the largest inland delta in the world. It provides a vital habitat to the black rhino, spotted hyena, Nile crocodile, and the lesser-spotted privacy-seeking, luxury-minded safari-goer. A wide variety of activities are available to guests, including: guided game drives, bush walks, canoeing adventures and specialized boat trips along the Delta. In short, the Delta provides some of Africa's most luxurious safari options.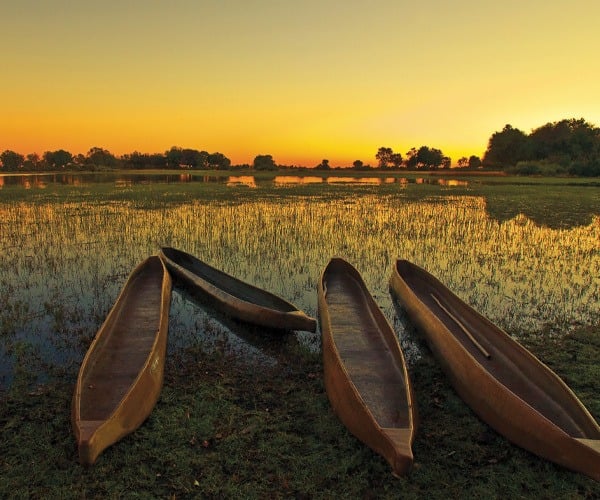 5. The Louvre of the Desert
The Okavango is not the only Botswana recipient of World Heritage status. It has also been given to Tsodilo Hills, believed to be the site of first Creation by the Bushmen who painted more than 3500 rock paintings against the magnificent stone faces of the hills. Known as 'the Louvre of the desert', Tsodilo is home to one of the highest concentrations of rock art in the world, with some of the paintings dating back to around 800 to 1300 AD.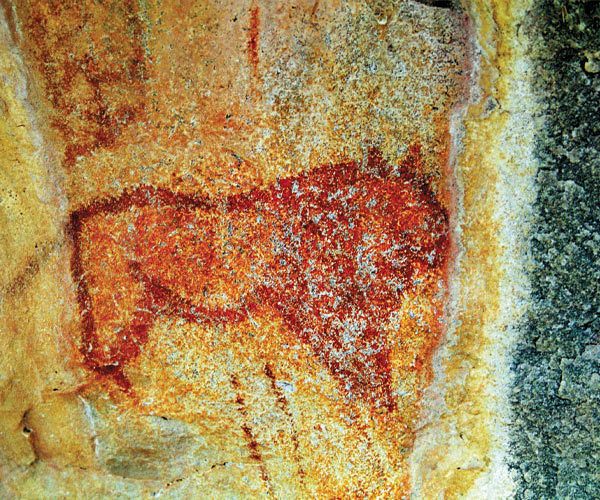 6. Beautiful freedom
It's not only the wildlife that roam free in Botswana. According to Freedom House – an organization that conducts research and advocacy on democracy, political freedom, and human rights – Botswana is one of only eight countries in Africa that can be described as truly free. A fact which makes those famed African sunsets all the more beautiful.
It is little wonder that Botswana has been repeatedly nominated by Lonely Planet as a top travel destination. Breathtaking sights? Check. Five-star accommodations? Check. Off the beaten track and not overrun by tourists? Check and check. Privacy, exclusivity, luxury? Check, check, check. Experience the magic for yourself and add a checkmark next to Botswana on your bucket list.
Daniella Ponter is the Director at Sikeleli Africa Safaris. Sikeleli Africa Safaris is a family-founded and run business that specializes in individually-tailored, luxury travel in Africa.
If you would like to be a guest blogger on A Luxury Travel Blog in order to raise your profile, please contact us.