By
Scott Anderson
on Apr 09, 2019 in
Austria
,
Cruises & Boat Travel
,
Eastern Europe
,
Europe
,
Germany
,
Hungary
,
Leisure Travel
,
Regions
,
Slovakia
,
Speciality Travel
,
Western Europe
Travelling some 1,700 miles between Germany and Ukraine, Europe's second-longest river links no fewer than ten countries, showcasing some of the Continent's most impressive cities. But, alongside the great capitals of Austria, Hungary and Slovakia, there are plenty of lesser-visited gems on its storied banks. To help guide you, find my following selection of must sees.
Budapest
There's a reason most Danube cruises begin or end with the Hungarian capital. Really two cities in one – Pest on the eastern banks and Buda on the west – its charms are myriad, having only been unified in the 19th century. It's all watched over by Buda's magnificent Castle Hill where historic walls cloak the 13th-century Royal Palace and cobblestone streets lead between Baroque houses, Gothic arches and churches that date back to the 11th century. Then, returning over the magnificent Chain Bridge – the fi st structure to span the Danube – you'll be treated to Pest's cultural concentration. Its flatter topography hosts everything from the Gothic Revival Parliament to the 19th century Opera House and neoclassical St. Stephen's Basilica. But, if there's one aspect that the two districts do share, then it's a love of hot-spring spas, each historic offering more extravagant than the last.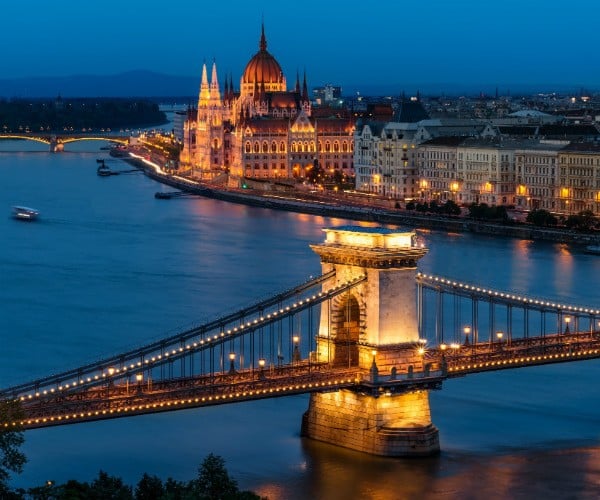 Vienna
The delights of Vienna need little introduction, with the 'City of Music' having long tempted Europe's elite with its storied operas and truly spectacular palaces. You can sip coffee in cafés where Trotsky played chess, take in works of the Old Masters collected by the city's imperial monarchs and listen to world-class performances where Mozart's lauded orchestrations were first rung out. Then, there are the quieter charms in between the attention-grabbing headlines. The city centre's wide boulevards lead between welcoming parks, while wine-cellar tastings showcase the best of the vineyards that ring the city.
Dürnstein
From two of Europe's city greats to something more off the beaten track, Dürnstein is a little picturesque town right on the banks of the Danube. It gets its name from its famous castle, which commands stunning river views from its hilltop position. A medieval treasure fallen into ruin, it's still perfectly evocative, having been the site of Richard the Lionheart's imprisonment in the 12th century. But, back in Dürnstein itself, this is Austria at its bucolic best. Narrow streets lead between photogenic, red-roofed buildings before opening out to the vineyards of the Wachau Valley – ideal for ranging hikes.
Passau
Found at the confluence of the Danube, Inn and the Ilz, Passau enjoys perhaps the most impressive setting on our list. This strategic position has informed a rich, mercantile history, today remembered in everything from Baroque churches and a beautifully frescoed town hall to St. Stephan's Cathedral, host to the world's second largest organ. There also seems to be a theme cropping up here; like Dürnstein and Budapest before it, Passau is overlooked by a hilltop fortress. And, its 13th century Veste Oberhaus offers views out into Dürnstein, Austria Bratislava, Slovakia next-door Austria, its bastion a treasure trove of medieval heritage.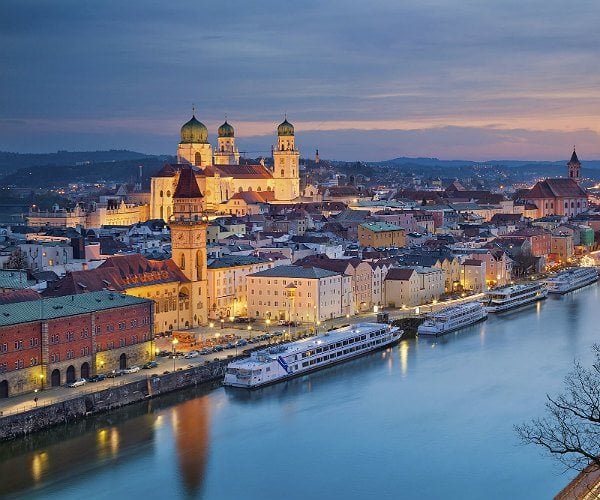 Bratislava
A city of competing influences, the Slovakian capital welcomes with both communist-era severity and the arresting vestiges of its 18th-century heyday. One moment you'll be admiring cathedral spires and vaulted palaces full of period furniture, and the next taking in monuments to socialist icons. In among it all, Bratislava is delightfully green. Hilly parks are criss-crossed with hiking and biking trails that eventually give way to the vineyards of the lowlands. As is now de rigueur, it's all backdropped by the city's homonymous castle, its stern white walls capped with terracotta coloured turrets.
Who to cruise with
There's an excellent range of leading river cruise lines that sail the Danube, with our specialist-recommended picks including AmaWaterways, APT, Avalon, Crystal River Cruises, Scenic, Tauck, Uniworld Boutique River Cruises and Viking River Cruises.
Scott Anderson is General Manager at The Luxury Cruise Company. The Luxury Cruise Company is your port of call for incredible cruise holidays.
If you would like to be a guest blogger on A Luxury Travel Blog in order to raise your profile, please contact us.