By
Paul Johnson
on Jun 16, 2019 in
Accommodation
,
Air Travel
,
California
,
Cruises & Boat Travel
,
Hotels
,
Leisure Travel
,
Middle East
,
North America
,
Regions
,
Space Travel
,
Speciality Travel
,
Turkey
,
USA
Here's a round-up of luxury travel stories that have caught the eye this week. To make sure you receive these new weekly alerts in your web browser, please click on the red bell icon in the bottom right hand corner of the page and click 'subscribe' (works on desktop only – for other ways to subscribe, please click here). This will also alert you to any other posts on the blog. Should you wish, you can unsubscribe at any time, by clicking on the icon again and selecting 'unsubscribe'.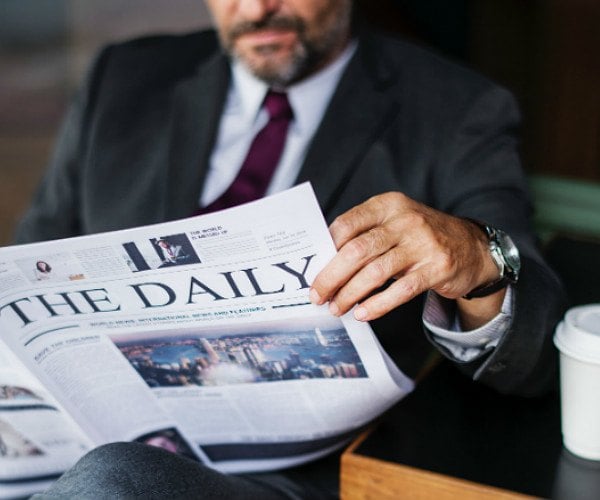 This new private jet tour gives golfers the chance to play 15 of the world's best courses — in 26 days
Die-hard golfers will soon have a chance to yell "four!" at some of the world's most famous courses—all while traveling around the world. That's a birdie by any standards. In November 2020, private jet charter market place Victor and the travel specialists at Golf.Extra are teaming up to launch the Ultimate Golf World Tour. The highly curated, 26-day-long trip will take golf enthusiasts, via private jet, to 15 of the world's most exclusive courses, while staying and dining in five-star hotels and restaurants along the way… [read more]
Airbus A300 sunk off coast of Turkey's Kuşadası to boost diving tourism
An Airbus A300 was sunk in the Aegean Sea off the coast of the southwestern resort town Kuşadası to serve as an artificial reef and attract tourists as part of a municipal project. The airplane was brought on Saturday to the Güzelçamlı neighborhood of the town on five trucking rigs nearly 2 months after the dismantling process started in Istanbul on April 7. The plane, which is reportedly the biggest plane ever used as a reef, cost 270,000 Turkish Lira, is 54 meters long and 44 meters wide… [read more]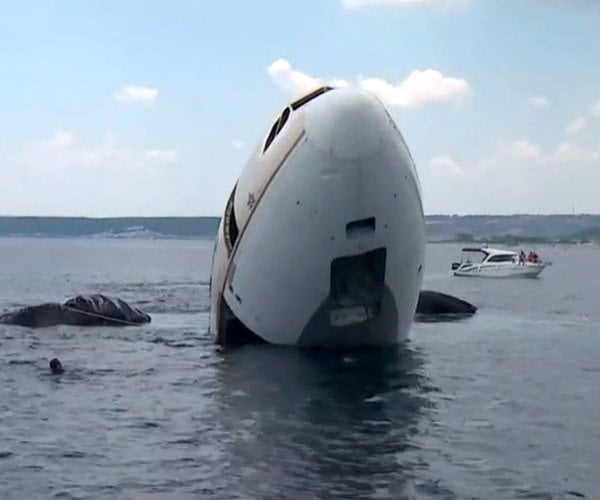 World's most expensive painting was missing, turns up on Saudi superyacht
If you were to put together a list of the expensive stuff being hidden on superyachts, it would be pretty impressive. We're thinking Faberge eggs, rare and exotic animals, probably a few priceless artefacts. But yesterday's discovery surely takes the cake, with the world's most expensive painting turning up on a superyacht belonging to Saudi crown prince Mohammed bin Salman… [read more]
Ritz-Carlton fined $1.6 million for blocking public access to beach
A posh Northern California hotel was ordered to pay $1.6 million in penalties on Thursday for failing to provide public access to its nearby beaches. All beaches in California are open to the public, with rare exceptions, but the Ritz-Carlton Hotel in Half Moon Bay did not make that clear and at times prevented easy access, the California Coastal Commission ruled, the Mercury News of San Jose reported. Rooms at the hotel can cost $1,000 a night… [read more]
A trip to the International Space Station will cost tourists $52 million
NASA has opened up the International Space Station (ISS) to tourists and already companies are buying rides to fly so-called "private astronauts" up to the laboratory in the sky for a visit. For approximately $52 million per person, you can purchase a seat to fly with SpaceX – once Elon Musk's space company begins flights to the ISS… [read more]
We really enjoy hearing from our readers and would love to hear your views on any of these stories! Please click on the comments below and share your thoughts. Thank you.
Have a story you'd like to share? Please contact us for details.