By
Simon Williams
on Jul 09, 2019 in
Accommodation
,
Argentina
,
Brazil
,
Central America
,
Costa Rica
,
Ecuador
,
Hotels
,
Leisure Travel
,
Regions
,
Resorts
,
South America
,
Speciality Travel
One of the most geographically diverse regions on the planet; Latin America is not short of charming rural retreats set amongst striking scenery, perfect for a relaxed countryside getaway, especially for those who are keen riders. Mountains, rivers, valleys and rolling green hills are always best explored on horseback – a relaxed and peaceful way of enjoying the wild beauty of the landscape. Here are a few of our favourite hotels for a luxurious equestrian holiday in Latin America: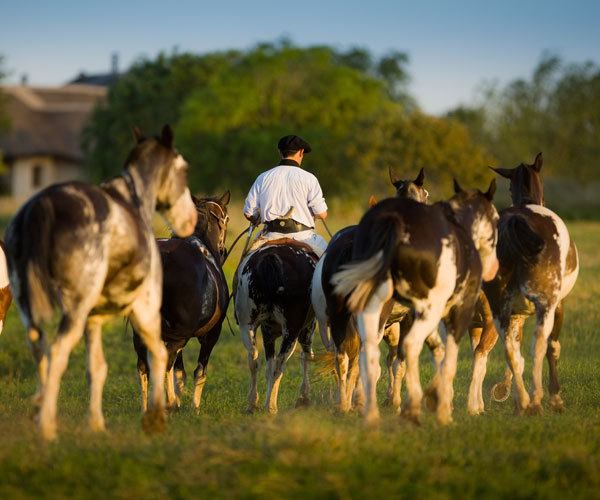 Reserva do Ibitipoca, Minas Gerais, Brazil
This secluded 4000-hectare reserve, located just a 3-hour drive from the city of Rio de Janeiro, offers travellers a slice of blissful rural luxury in Brazil. Often neglected in favour of more famous attractions such as the Amazon and Iguassu Falls, the rolling hills of southern Brazil and Minas Gerais state in particular, are a picture-perfect setting for a peaceful luxury retreat, and a wonderful place to enjoy spectacular horse-riding trails through striking mountains, forests and farmland.
The accommodation on the reserve is composed of the standard rooms situated in the main farmhouse, and isolated private cabins dotted around the estate. Ibitipoca trains fine Mangalarga and Anglo-Arabian horses, trained to cater for any level of riding experience. Trails on the reserve vary from shorter guided trails that can be completed within a morning or an afternoon, up to multi-day riding packages that take you around the entire perimeter of the reserve, staying in different lodges each night, riding up to 8-hours a day through stunning scenery in between.
Estancia La Bamba de Areco, San Antonio de Areco, Argentina
One of Argentina's oldest and most highly regarded estancias, La Bamba de Areco is a stunning Relais & Chateaux property situated just over and hour's drive from Buenos Aires. Located near the traditional gaucho town of San Antonio, this traditional estancia is home to one of the world's most successful polo teams and offers daily riding activities and polo lessons to guests.
Aside from the peaceful riding trails through local pampa and forest, there is a lot to like about this hotel. Five-star service combines with a homely heritage feel to create a truly unique experience. Rooms are traditionally decorated, and the grounds provide walking trails, a swimming pool and biking routes for guests' use. The quaint pulpería, or gaucho bar, provides the setting for a refined English-style afternoon tea each day and your stay includes the experience of the a traditional Argentine asado barbeque, cooked in the open air over large fire-pits. Exceptional riding experiences, elegant hospitality and sumptuous local cuisine endorsed by Relais & Chateaux make this estancia one of the best.
Hacienda AltaGracia, Perez Zeledon, Costa Rica
Perhaps not a hotel for first-time visitors to Costa Rica, Hacienda AltaGracia is situated a little further off the beaten tourist track in the mountain range of Perez Zeledon, in the centre of southern Costa Rica. This Auberge resort has long been a favourite of US celebrities who flock to the luxury hotels in Costa Rica for an easy getaway.
Hollywood movie-star Zac Efron is one of the resort's famous fans and during a recent trip to the hotel sampled the services of the Hacienda's world-class equestrian centre. A horse enthusiast himself, the resort's owner has cultivated a superb collection of purebred horses including fine Peruvian Pasos and Andalusians which guests can use to explore the miles of unspoiled countryside that surround this classy luxury resort. Spectacular unpaved trails weave through traditional private ranches and offer splendid views of the Brunqueña and Talamanca mountain ranges.
El Colibri, Córdoba, Argentina
Argentina is rightly regarded as the best destination for horse-riding trips in Latin America due to the sheer number of exceptional riding estancias available in the country. El Colibri, situated just outside of Córdoba, is one of the best of all. Part of the Relais & Chateaux group, this luxury estancia places gourmet food, high-level service and attention to detail at the heart of its operation. Home to a polo team, guests can enjoy lessons in this traditional sport, or just explore the various trails on the 170 hectares of hills and forest that make up the estate.
Beyond riding the thoroughbred horses, other activities available include wine-tasting, walking, birdwatching, dove shooting and learning about the traditional production methods of meat, cheese and milk on this authentic working ranch. Delicious meals, inspired by the farm's own produce, complete this authentic experience of rural life in Argentina.
Hacienda Zuleta, Otavalo, Ecuador
For the last 100 years, this charming luxury property has belonged to the family of Mr Galo Plaza Lasso, an ex-president of Ecuador. Dating all the way back to the 16th century, this stunning colonial ranch offers bundles of heritage charm and remains a traditional working farm to this day. Situated near the indigenous towns and markets of Otavalo, a mere 2-hour drive from the capital city of Quito, Hacienda Zuleta is home to over 100 horses and offers a range of rural activities and riding trails to enjoy during your stay.
The isolated Andean setting of the Hacienda make for an unforgettable stay and the warm hospitality of the Plaza family contributes to the relaxed family atmosphere of this lovely property. Each of the 17 rooms boasts a fireplace for the chilly Andean nights and a spacious living area opening up into the farmhouse's manicured gardens. For an excellent opportunity to ride and an authentic experience of the Ecuadorian countryside, you cannot do better than Hacienda Zuleta.
Simon Williams is Director of Humboldt Travel. Humboldt Travel is a luxury travel company specialising in tailor made holidays to Latin America.
If you would like to be a guest blogger on A Luxury Travel Blog in order to raise your profile, please contact us.