As wine festivals go, the Downtown Aquarium Wine Festival in Denver just might be the best combination of activities, great wine, and stellar food in Denver Summer festivals. And, since it occurs on a Saturday afternoon in August, you still have time to see other sights or diversions in the downtown Denver area.
Critter central
It's an aquarium with abundant wildlife exhibits, and those animals come out for a meet and greet session during the wine event. You can get up close and personal with snakes, sharks, tortoises, and even armadillos. The trained handlers ensure you are safe and get a dose of the unique history and description of the animal.
Vino stations
They go about this a little different, with wines from one American region, and one area from around the world. In 2019, the wine tents were equally distributed to include California and Italian wines. As the wine tents are dispersed along the grounds, you can try a food item and then have a chance to linger with a paired wine selection.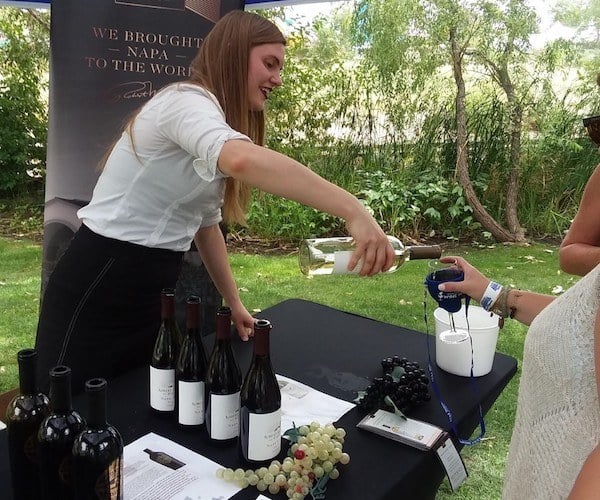 Incredible sustenance
Because the Downtown Aquarium is part of the Landry's group, those restaurants show up in full force to support the event. Executive chefs and cooking staff are preparing two or three signature dishes as samplers through the event. The high-profile eateries included Morton's Steakhouse, Landry's Seafood House, Saltgrass Steak House and even Bubba Gump's among the options.
Meet and greet
The wine tents are spread out through the grounds, so you can sample, walk, and sample again. Because the tents are spread out, it offers an opportunity to meet other wine aficionados while you test and compare what was best for your taste and interests.
Support a noble cause
Every year, the wine fest has a charity, which benefits from the event, and this year it was the American Liver Foundation. Both creating awareness and garnishing funds through the silent auction, this organization targets a disease that is a top-ten killer in every industrial nation.