By
Trina Howes
on Oct 12, 2019 in
Africa
,
Asia
,
Australia
,
British Virgin Islands
,
Caribbean
,
Cruises & Boat Travel
,
Cuba
,
Oceania
,
Regions
,
Seychelles
,
Speciality Travel
,
Thailand
If you're making plans to celebrate Christmas and the New Year away from home then a luxury yacht charter in one of these five fantastic destinations could be exactly what you're looking for: Not only do you have complete privacy on board and a personalised service, you can also choose a vessel with amenities to suit your group interests and savour professionally-made meals every time you dine.
Scuba dive at isolated spots, revel in the serenity of uninhabited islands and party through to the New Year with friends and family at your side. The freedom is yours to move from culture filled-cities to quiet anchorages, creating wonderful memories every step of the journey.
British Virgin Islands
Tried, tested and as tempting as ever, it's impossible to go wrong with a BVI luxury yacht charter over the Christmas period: Bars such as Pusser's Landing, Foxy's and the Soggy Dollar Bar draw in a festive bunch for Christmas and New Year's celebrations and many stop by anytime simply to enjoy a cocktail at sunset. Watch the fireworks at Foxy's on Jost Van Dyke on New Year's Eve or sail off to one of the surrounding uninhabited islands for celebrations with family and friends under a starry night sky.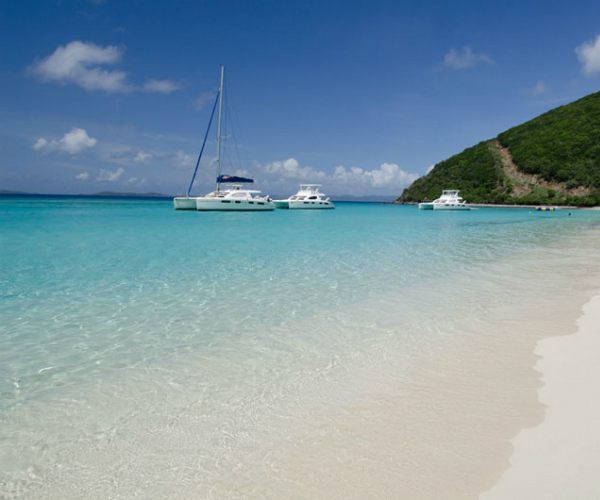 In the morning you'll wake to crystal clear azure waters and white sand beaches fringed with lush vegetation that epitomise the ultimate holiday in the tropics, where you are free to spend your time as you please. Sample the rum at the Callwood Distillery on Tortola, fish for tuna, mahi mahi and wahoo around Scrub Island or dive the wreck of the RMS Rhone near Salt Island or visit the Baths and the gorgeous surrounding beaches on Virgin Gorda.
Year-round high temperatures and steady breezes keep the BVIs a popular destination for water sports, and when you want to return to civilisation, Road Town and Beef Island have plenty of boutiques, art galleries, museums, restaurants and spas.
The Whitsundays
The Whitsundays are just a short cruise away from the Great Barrier Reef and the 74 islands have enough sights and activities to fill an entire week. Hike along the breath-taking Hill Inlet to the lookout, cruise north to snorkel at the famous Heart Reef and rest in a hammock along white sand beaches as you catch up on your reading list or snooze in serenity following a delectable lunch.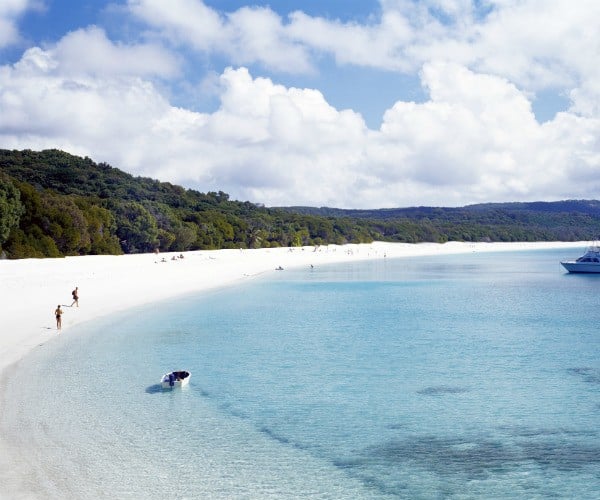 When you want a return to civilisation, Hamilton has a selection of shops, bars and restaurants as well as a golf course for a day on land while your crew stock up and refuel to disappear again to the idyllic faraway islands.
Anchor in Nara Inlet on Hook Island and explore the shores by kayak or paddleboard to discover one sandy cove after another surrounded by picture-perfect waterfalls and rock formations. Turtles, manta rays and fish of all shapes and sizes swim across thriving reefs mere metres beneath you for a memorable end to the year and a fantastic start to the next.
If you wish to extend you stay in Australia beforehand or after, head to Sydney for the world-class art galleries museums and concerts at the Sydney Opera House, the Boxing Day bargains following Christmas Day and the fireworks over Sydney Harbour on New Year's Eve.
Thailand
The reasons to visit Thailand are myriad: Tourists the world over come its mysterious beauty, stunning temples and an arts culture unique to the region, friendly locals, mouth-watering cuisine and of course its well-documented party scene.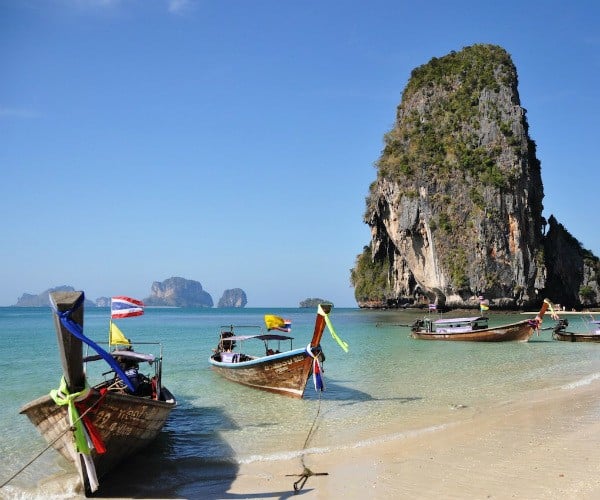 Now this South Pacific destination has been gaining popularity for luxury yacht charters as its tourism industry invests heavily in the very latest marina facilities in the Gulf of Thailand and the Andaman Sea. As such there has never been a better time to cruise along the dramatic karst coastlines around Phang Nga Bay, sunbathing and snorkelling on the beautiful Ko Yao Yai and Ko Yan Noi islands then watching the lights of Phuket sparkle on the water after dark as you savour a cocktail from your sundeck Jacuzzi.
Snorkelling and Scuba diving sites are plentiful from the Butang Archipelago near Langkawi to the Similan Islands north west of Phuket, and the stunning coral reefs will entrance guests of all ages and visitors can expect to see clownfish swimming around their sea anemone homes, lionfish and even seahorses.
Seychelles
'The Jewel of the Indian Ocean' as the Seychelles is known is a cluster of 115 islands set in topaz blue seas. The shallow inclines from beach into the sea make this a great destination for families with young children, who will gain in confidence in the water from being able to see the sandy bottom in glass-like waters. Coco Island is a great place for snorkelling around colourful reefs that attract countless species, and above the water, unusual striped rocks surrounding the beaches combined with a backdrop of uninterrupted palm trees create the kind of place seen by most only in the movies.
It's possible to spend days out in the wilderness fishing for your supper, Scuba diving and roaring over the waves on the jet skis and towable toys. In addition to the plethora of fish and shark species in the water, wildlife lovers have the opportunity to see Aldabra giant tortoises on Curieuse and black parrots on Praslin, while Cousin Island is a nature reserve and bird sanctuary brimming with rare bird species and the breeding grounds of the Hawksbill turtles.
Cuba
The largest island in the Caribbean is in many ways larger than life: Photographers and artists in your group won't have to look far for colourful streets of detailed colonial-era buildings, and classic car enthusiasts will be in their element. Live music pours out of the bars and cafes in the evenings and Cubans themselves are extremely welcoming – what more could you want for a New Year's celebration? Havana, Cienfuegos and Trinidad are listed as UNESCO World Heritage Sites because of their unique architecture, however the Alejandro de Humboldt National Park has some extraordinary species to be found nowhere else in the world while the Desembarco del Granma National Park has stunning karst waterfalls.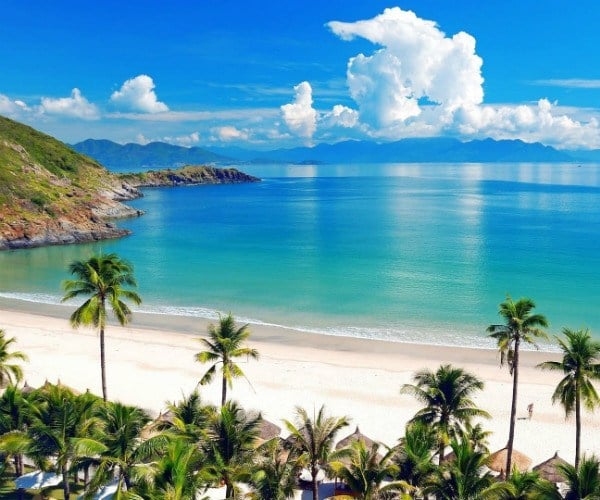 Spin tales of treasure in the old pirate haunt of Cayo Largo and spend the long sunny days resting on your on board sun loungers or walking along pristine Paraiso Beach and Sirena Beach.
No trip would be complete without the chance to pick up some Havana rum or Cuban cigars as a souvenir, or for an added indulgence come Christmas and New Year's Day.
Trina Howes is a Director of CharterWorld America. CharterWorld is a luxury private yacht charter company that creates outstanding vacations with excellent yachts at amazing prices – worldwide.
If you would like to be a guest blogger on A Luxury Travel Blog in order to raise your profile, please contact us.