Private jets have access to over 3,000 airports in Europe, but which airports are most popular with private jet users? We look at the busiest airports in Europe based on the number of movements (landing and take-offs) throughout the year by private jet.
Although Paris Le Bourget is top of the list with the most private jet movements last year, London, has 3 private jet hubs in the top 9 with a combined total of over 73,000 movements making it the busiest city in Europe for private jet travel.
1. Paris Le Bourget
Le Bourget Airport is Paris' dedicated private jet airport and the busiest business aviation airport in Europe. The airport is located approx. 20 minutes' drive from the city centre. Due to the airport being exclusive to private jets only, it is classed as one of the fastest airports in respect of taxi and take-off times.
Airport code: LFLB, LBG
Movements: 54,054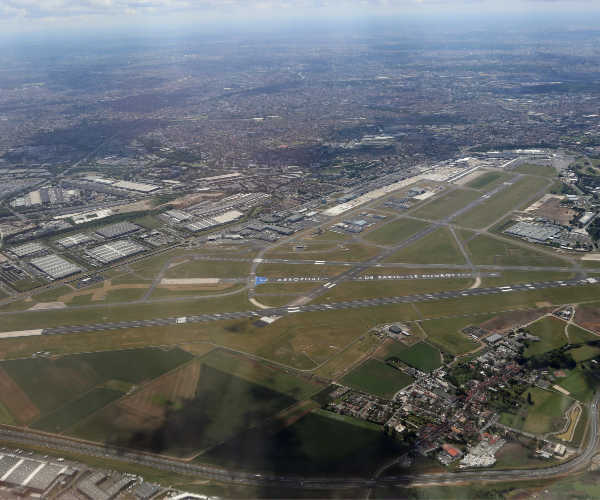 2. Nice Cote d'Azur
The approach to Nice Airport is known for its beautiful sea and mountain views. Located approximately 13-minutes' drive time from the city centre, it is the main airport used for people visiting the French Riviera. It is also the main hub for Visitor's to Monaco with fast and convenient helicopter links to the principality.
Airport code: LFMN, NCE
Movements: 35,662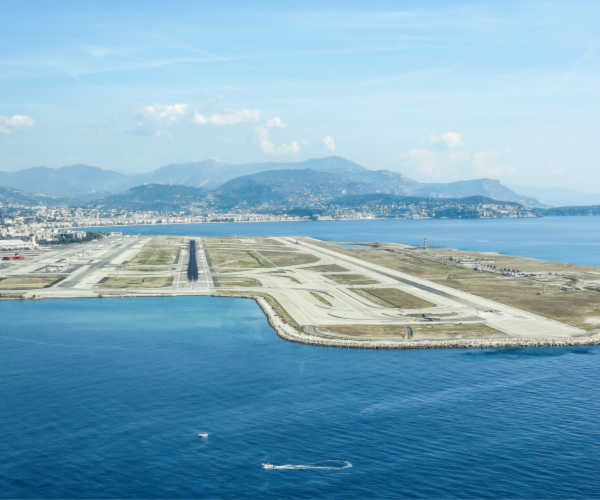 3. Geneva
This is the main airport serving the region of Geneva. It is located approximately 15 minutes' drive to Geneva city centre. The airport boundaries run along the Swiss-French border, so the airport can be accessed from both countries. It is popular for its access to some of Europe's top ski resorts.
Airport code: LSGG, GVA
Movements: 34,002
4.London Luton
This is the UK's busiest private jet airport. Located approximately 50-minutes' drive to central London. It is popular for it's cost effective landing fees in comparison to airports such as Heathrow and Gatwick. Although still in the top 5 private jet airports, Luton Airport has seen a decline in growth recently due to issues with runway availability and night-time flights being banned during peak summer months of June-September.
Airport code: EGGW, LTN
Movements: 28,082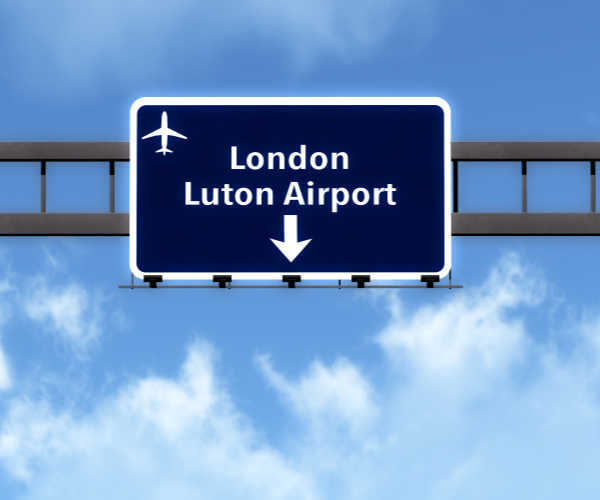 5. London Farnborough
Located approximately 1-hours' drive from Central London, Farnborough Airport is exclusively dedicated to private jet travel. The airport itself is contemporary in design and considered one of the most efficient private jet airports in Europe. Farnborough's business aviation activity grew by 14.8% last year, making it the UK's fastest growing private jet airport.
Airport code: EGLF, FAB
Movements: 28,056
6. Zurich
Zurich Airport has 4 private jet terminals and is Switzerland's largest international airport for both domestic and international flights. It is located approximately 25-minutes' drive to the centre of the city and like Geneva, it is popular with passengers flying to the top ski resorts in Europe.
Airport code: LSZS, ZCH
Movements: 24,968
7.Milan Linate
Milan Linate is located approximately 20-minute drive from the centre of Milan, making it the airport of choice for people visiting the city. It is currently closed for runway renovations and is due to open again on 27th October 2019. It is  the 7th busiest airport in Europe by private jet movements.
Airport code: LIML, LIN
Movements: 19,604
8. London Biggin Hill
Like Farnborough Airport, Biggin Hill is exclusively dedicated to private jet flights and has also seen a growth of 11.9% in business aviation activity over the last year. Located approximately a 50-minute drive from central London, it is easily accessible from the M25 motorway. The airport also has great helicopter links with a transfer to London Heliport taking just 6-minutes.
Airport code: EGKB, BQH
Movements: 17,178
9.Rome Ciampino
There are 2 airports in Rome, Ciampino and Fiumicino. Ciampino is located approx. 30-minutes' drive from the centre of Rome and unlike Fiumicino, is open 24-hours. Although Rome Ciampino' s business aviation activity dropped by 3.2% last year, it still makes the list of Top 9 private jet airports in Europe with over 16,000 private jet movements in 2018.
Airport code: LIRA, CIA
Movements: 16,194
We would love to hear where your favourite airport is in Europe and why you love it so much. Leave your comments below.
Vickie Clark is Client Services Director at The Private Jet Boutique Ltd. The Private Jet Boutique Ltd. is a one-stop shop for private jet charter, helicopter charter, scheduled flights and luxury holidays.
If you would like to be a guest blogger on A Luxury Travel Blog in order to raise your profile, please contact us.