Untamed. Untouched. Unforgettable.
Jock Safari Lodge describes itself thus. It is a description which isn't pure marketing hyperbole, either. Spend just an hour in this magical space deep in the African bush and you'll see exactly what we mean. For at Jock Safari Lodge you will experience nature just as nature intended. Untamed. Untouched. Unforgettable.
Jock Safari Lodge: The place
A luxurious 5-star private safari lodge situated in the South-Western corner of the iconic Kruger National Park – also known as 'the Big Five region', Jock Safari Lodge offers the kind of luxury safari experience that few believe exists outside of imagination and extravagant (but fake) blockbuster movie sets. But exist it does.
Built at the confluence of the Mitomeni and Biyamiti rivers, with exclusive traversing rights, across 6,000 hectares of wildest African landscape, the wildlife sightings at Jock Safari Lodge are unparallelled. Big 5 sightings are all but guaranteed.
Now add in two luxury lodges, offering accommodation options ranging from family-friendly to honeymoon-heaven and everything in between; personal game drives; guided wilderness walks; bird watching; spa treatments; stargazing; golf; kids' programmes and more, and we think you'll find that unforgettable relaxation and escape is absolutely guaranteed.
Jock Safari Lodge: The legend
More than all this, though, Jock Safari Lodge offers a unique, fascinating history – and legend – that really sets it apart from all the other luxury safari lodges out there. Named for Jock of the Bushveld, a rather special dog with a firm grip on South Africans' hearts and the country's literary history, Jock Safari Lodge was started by the Niven family, descendants of Sir Percy Fitzpatrick – and owner of Jock.
Fitz was first lured to this place in 1884 by the promise of gold. On his way to Thula Mela, the gold trading centre of Southern Africa, he passed through some of Africa's most scenic, untamed wilderness. And it was this place, where Jock Safari Lodge now stands, which kept him here.
Along the way, Fitz acquired his dog Jock, who would accompany him through life, and many an escapade, in a place where adventure lives around every corner. (You can read all about their adventures in the book authored by Sir Percy Fitzpatrick, entitled 'Jock of the Bushveld'. Original mementoes from Fitz and Jock's many escapades are also on display at the Main Lodge.) Today, thanks to the Niven family, who used the trust funds Sir Fitzpatrick left to them to build a lodge in the area close to where Fitz and Jock lived their dreams, you can experience some of that adventure yourself.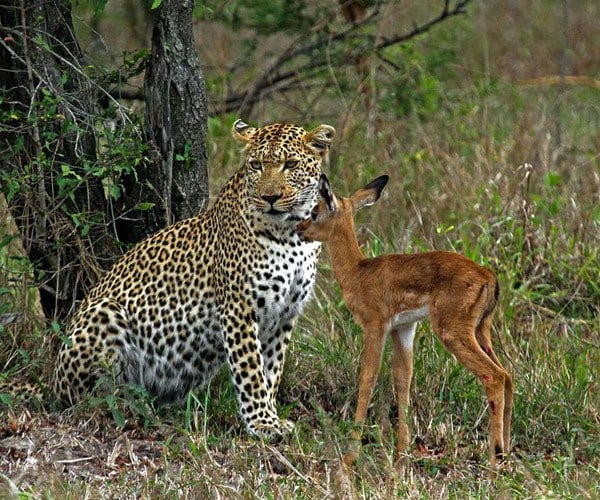 Jock Safari Lodge: The details
At a glance
All meals included, including High Tea before the late afternoon game drive and a unique Boma dinner experience
A selection of house beverages and game drives beverages included
Big 5 sightings
Twice-daily guided game drives included – early morning and late afternoon
Guided bush walks upon request
Conservation fee applicable
Kids' programmes, including Junior Ranger, night walks within camp, and more.
Accommodation
There are two accommodation options:
Main Jock Lodge
12 individual thatched suites, screened by lush trees and reed walls, allow for complete privacy and harmony with the unspoilt wilderness surrounds. Each suite is built to overlook the rivers, offering exclusive bushveld vistas and game viewing from you own personal "sala" (thatched viewing deck), plunge pool, romantic victorian ball and claw bath, and outdoor shower.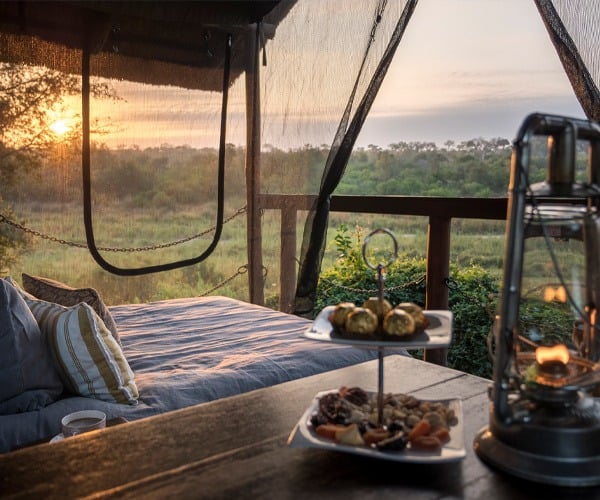 Fitzpatrick's at Jock
Perfect for small parties and families, Fitzpatrick's at Jock offers three luxurious suites, all with their own viewing deck over the unspoilt Kruger bushveld, indoor or outdoor showers and five-star amenities. Fitzpatrick's can either be booked as a whole lodge with its own personal chef and game ranger or as individual suites.
Disclosure: This post is sponsored by Jock Safari Lodge.