5 ways to make your family trip to Dubai enjoyable for parents and children
Before we had children, we had our holidays. Sometimes city breaks, sometimes lazy weeks by the sea together, always relaxing and luxurious: it was our quality time to unwind, explore and enjoy some downtime. Fast forward to 2020 and here we are, a happy family with very different needs when it comes to holidays. As adults, we still crave that time together in warmer climes – eating well, relaxing and people watching – whilst younger members of the family will need to be kept entertained with an array of activities. Food is important too – while parents will maybe want to expand their culinary horizons, the same isn't necessarily true for children, who will seek the comforts of food that they know and love (most likely chicken nuggets and pizza!). So… where to go and what to do? With its warm, sunshine-filled days during the cold
UK
winter months; its amazing array of luxe restaurants and hotels; and a safe, crime-free environment that welcomes children and visitors of all ages; what better place for a family escape than Dubai? Now that's decided, read on for my five top tips on how to navigate a luxurious, family-oriented trip that is best for all the family…
1. Download the Entertainer app on your phone
This costs around £70 for 12 months' access and it will save you considerable money over a week by gaining you discounts on a selection of dining and leisure activities. This will ensure an action-packed holiday in Dubai that conveniently doesn't pack a punch for your pocket. Download the app before you go and you can organise your trips and activities around what is on offer. Some of our family favourites that will keep everyone happy include: • Dubai Aquarium and Underwater Zoo • Fun City and Fun Ville • Dubai Ice Rink • Xline Dubai Marina – a zipline traversing Dubai's cityscape • Dubai Miracle Garden Our favourite 2-for-1 experiences included the awesome aquarium at the Dubai Mall and multiple delicious themed buffet meals at Mezerein, the Waldorf Astoria hotel on the Palm (where under 4s eat for free).
2. Get the Careem app
For me, this is another must-have on your phone whilst you are there. The Careem app is used just like Uber; you can pre-book premium, air-conditioned cars that contain baby seats for peace of mind for your little travellers. This is perfect to prevent any tantrums on public transport and ensures swift transfers between activities. In the land where oil is cheaper than water, taxis are the cheapest way to get around here. And if you are worried about using your data whilst abroad in Dubai, fear not – WIFI
UAE
ensures free wireless internet in public spaces in Dubai. This includes public beaches, shopping and many other areas, and is a real life-saver for family holidays.
3. Stay on The Palm
The Palm is an excellent place to stay for adults and children alike. Hotels like the Waldorf Astoria offer excellent family rooms in a location that feels like you are out at sea, but is still only a ten-minute taxi ride from the hustle and bustle of the main Dubai metropolis. The Atlantis is also fantastic value, offering complimentary water park access for you and your little ones as part of any stay, as well as complimentary waterpark access if it is your birthday (although you will need to preregister and show proof). Staying in an Imperial Club Room means access to complimentary treats and snacks during your stay and access to the excellent kids' club. There is also the Dolphin Bay and Sea Lion Point which puts you in close contact with these special animals. This is perfect for both youngsters and adults alike.
4. Go on 'The Walk'
Another great way to maximise your time in Dubai with the family is at Jumeirah Beach. 'The Walk' in the evening offers a cool yet family-friendly activity that spans two miles along Jumeirah Beach Residence. It is a predominantly pedestrianised so there is an increased level of safety for those taking younger families. Start by tiring out your little travellers in one of the numerous play areas before heading to one of the many varied restaurants (every cuisine thinkable is catered for) or treat the kids to something nice at one of the beachside snack vans or ice cream bars. The kind of restaurants and cafes that you and the kids will recognise include Subway, Wagamama, Burger King, IHOP, Baskin Robbins and of course the ubiquitous McDonald's. There is even a beach cinema! And, if you can take your eyes off the myriad of activities, the urban scenery is simply stunning too. Take the opportunity to 'people watch' as the sun sets whilst Dubai dwellers of all ages enjoy the twilight hour.
5. Enjoy a Friday brunch
Enjoying a brunch in Dubai might seem a bit tame, but it is a custom that is enjoyed by visitors and locals alike. Why Friday? Well, weekends fall on a Friday and Saturday in the
United Arab Emirates
. And the fare is much more than just a typical English breakfast. Wherever you look restaurants and hotels are trying to entice punters with their food fare. Feeding the whole family is a must and many restaurants and hotels offer amazing food and drink for the grown-ups whilst the children are catered for with entertainment and attractions. And nothing better espouses this than at a Friday Brunch. To add to this, lots of places allow children to eat for free. We loved Gordon Ramsay's Bread Street Kitchen, where aspiring little Gordons can don chef hats and aprons to make their own ice cream and cocktails whilst you can sit back and enjoy some mouth-watering dishes in a comfy and casual bistro setting. You can also enjoy his signature beef dish on 'Wellington Wednesdays' along with a carafe of wine as part of a three-course menu – this is also a must, and very family-friendly! Ronda Locatelli's restaurant in Atlantis offers children the opportunity to paint a picture on an easel and then take it home with them – a really wonderful and unique souvenir. Another place to enjoy a Friday brunch is aboard the QE2. Don't worry – it won't set sail! It has been moored in Dubai since 2018. What makes this place great for a Friday brunch is that as well as being a unique place to eat that will fascinate the whole family, there is also a play area replete with bouncy castles, playhouses and game. So whilst you're gorging on an unlimited buffet (including Yorkshire puds!), the kids can be burning off all that extra sugar…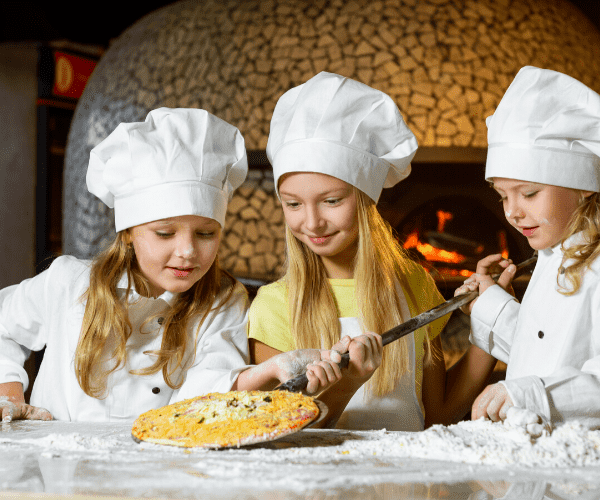 I hope this has helped illuminate some of the ways to maximise your time in Dubai with the whole family. Whilst the primary reputation of a Dubai holiday is one of grown-up luxury, there is a whole host of ways that it is entirely family-friendly and a perfect destination that both parents and children alike will love.
Sarah Roberts is Director of Inspiring Travel Company. The Inspiring Travel Company, established in 1974, offers exceptional tailor-made luxury holidays and experiences to some of the most elegant and desirable destination across the globe.
If you would like to be a guest blogger on A Luxury Travel Blogin order to raise your profile, please contact us.
Did you enjoy this article?
Receive similar content direct to your inbox.