My thoughts from 33 years in the travel industry on the implications of the COVID-19 coronavirus
Before beginning this article, I'd like to wish all our readers, their families and communities, a safe and healthy few months ahead as we all come to terms with the outbreak of the COVID-19 coronavirus. And for my many colleagues who work in the travel industry, I wish you all the resilience that will be needed to get through these difficult times.
At a travel industry event I attended recently, people were saying they had not seen anything like the current situation since 9/11. I hate to say it, but I think this virus poses a much greater threat to the industry than was brought about by that fateful and tragic day.
A bigger impact than 9/11?
After the 9/11 attacks, stock markets around the world plummeted anything from 5-10%, even causing trading to be cancelled. Recently, we have seen multiple daily drops of that order and cumulative falls of some 30% in the past week or two. 2,977 victims were tragically killed in the 9/11 terror attacks. Double that number have already sadly lost their lives due to COVID-19.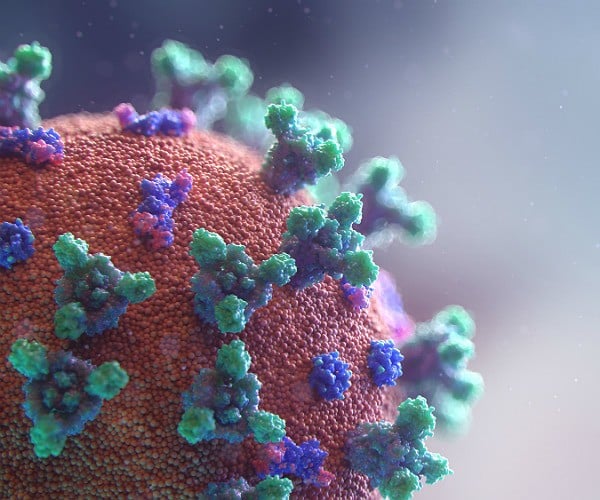 US tourism saw declines of up to 50% in the immediate aftermath and the last 4 months of 2001 saw a global tourism decline of 11%. Goodness knows what the impact of the COVID-19 will be upon tourism in 2020, but even at this stage I'd be confident that it will be significantly greater. The moment President Trump opened his mouth and declared there was nothing to fear by saying "we have it totally under control" and "it's going to be just fine" should probably have been sufficient cause for concern. In my opinion, the impact of the COVID-19 coronavirus is already much greater than that of 9/11 and I suspect will be felt for some time to come. Airlines are closing operations and laying off staff, hotels (and entire regions) have been quarantined, cruise ships have been unable to dock, countries are closing their borders and more.
Whether you see it as media hysteria or a serious threat to human health is immaterial. There has never been a threat quite like this to the travel industry in modern times. Without doubt, there will be many travel businesses that are unable to withstand this turmoil. CAPA Centre for Aviation – one of the world's most trusted sources of market intelligence for the aviation and travel industry – has already warned that most of the world's airlines could be bankrupt by the end of May without help from the government and industry. For travel businesses that can weather the storm, there will be light at the end of the tunnel. They say that in times of crisis, it is those that keep marketing and who are creative with their business strategy, that win through in the end. Of course, this is hard to justify – if not impossible – when no income is coming in and there is no apparent sign of people booking travel.
So how long will it be until the travel industry bounces back?
How long is a piece of string? One person in the industry I spoke to said the travel industry would be reeling for decades to come from this virus. I strongly disagree with this assertion.
Of course, confidence within the industry is at a very low ebb – the lowest I have ever known. But the industry has shown many times how resilient it can be. Not only has it come through 9/11, but it has also faced many other challenges such as volcanic ash clouds, SARS, swine flu, bombings, terrorist attacks on hotels, hijackings and more. Have these events stopped people travelling? Sometimes, yes. But not usually for long. I am a little reticent to make predictions about the year ahead. It will depend on multiple factors: the seasonality of the virus, the control of its spread, statements from the World Health Organisation, government policies around the world and people's willingness to travel to name just some. If there is to be an upturn later this year, it of course won't compensate for the many losses that will have already been experienced by the industry. Looking further ahead, and assuming no other crises or unforeseen events, I anticipate that we could be looking at anything up to 18 months before we start seeing any return to normality. At some point next year, we will hopefully have a vaccine that has successfully undergone clinical trials in order that it meets with regulatory approval. Time will tell, but I certainly don't foresee it taking decades – or even several years – for the travel industry to recover.
Where does this leave travel businesses in the meantime?
For some, this will sadly be too little too late. That might seem very pessimistic, but it is simply the reality. There are bound to be a number of casualties. For others, the temptation will be to cut costs in every way possible, to lay off staff, put an end to any spend on marketing and do whatever is possible to ensure survival.
Pulling the plug on marketing is a seemingly natural reaction – especially when there is nothing to immediately 'sell' – but will not necessarily be the wisest decision for all. The CMSWire has a good article on
marketing in a time of crisis
if you are interested in some further reading. Just because you might not be selling flights, hotel rooms, tours, etc. doesn't mean to say there aren't things you can be doing. Just remember that the travel businesses that truly persevere through these tough times will be the ones that are best positioned to reap the benefits when tourism finally picks up again. Whther you're making some strategic changes to the way your business runs, fixing your website, working on your SEO or preparing some blog posts, there is plenty you can be doing, assuming you can weather the financial turmoil in the interim. Just keep in mind that the travel industry WILL recover… it just may take time.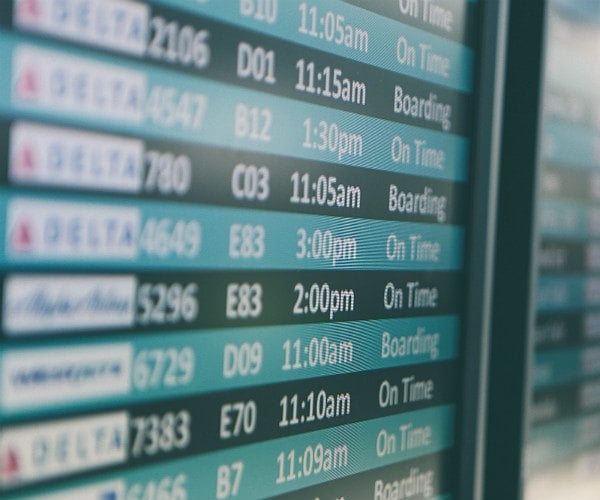 In the same way, there will also be opportunities for investors in travel stocks, but knowing when to invest and which companies to invest in will be the tricky part. As one reporter put it recently, when the markets are in freefall, it's like trying to catch a falling knife. I would love to hear your thoughts and comments. If you are involved in the travel industry, what have been your experiences to date? Can your business survive? How long do you think it will take for the industry to recover? If you are a traveller, how long will it be before you choose to travel again?
Did you enjoy this article?
Receive similar content direct to your inbox.