Famous for its stunning shorelines, fine weather and delicious food, the west coast of Mexico has its very own magic and is a great choice for yachting enthusiasts. From Baja California down to Guadalajara, you will find some of the most fascinating spots in the Pacific providing an excellent cruising ground for visiting yachts. Expect pristine nature, wildlife galore, majestic deserts, and some exceptional sunsets in this extraordinary part of the world.
Blessed with rich marine life in turquoise waters, contrasted by fascinating desert landscapes, Baja California is one of the most compelling and popular destinations in Mexico. This magnificent coastline boasts enchanting villages and remote islets that are perfect to explore from the water. With a legacy of remote caves adorned with early paintings, astoundingly fresh seafood, crumbling Spanish missions and luxury beach resorts, its human history is equally as enticing. Even today, Baja retains a palpable air of isolation from the rest of Mexico. With this peninsula located over 1300km west of Mexico City, and with massive distances involved in travelling its length (over 1700km), this is not a place to plan a quick visit. Ideally situated to longer getaways in order to savour the intricacies of this region, yacht charter is a perfect way to undertake adventures and make memories whilst covering a wide variety of fabulous destinations.
Coastal life
The coastline fringed by gorgeous turquoise waters and sweeping white-sand beaches is simply divine. Most towns offer a vast array of opportunities for diving, fishing, and kayaking, with standouts for activities like this being Loreto and La Paz. In contrast at the end of the peninsula, Los Cabos has its own coastal charm, with a heady mix of boutique hotels, excellent restaurants and vibrant nightlife. Throughout the region, you will be spoiled for choice of beaches – most renowned for beauty are found near La Paz, namely Balandra, Tecolote and Playa Tesoro.
Natural spectacles
Baja California is a popular peninsula for natural beauty where a variety of phenomenon and attractions can be enjoyed. Visit the hot springs at Puertecitos, where you can relish a therapeutic geothermal experience with the combination of sea water and sulphuric spring water. Stroll the Malecón promenade at Ensenada and look out for migrating grey whales offshore. To the southwest, the La Bufadora blowhole is an amazing natural phenomenon. Sierra de San Francisco, home to some of the most bewitching and thought-provoking cave art in the world, is located between Bahía de los Angeles and Loreto. This UNESCO World Heritage Site is filled with five hundred particularly vivid rock-art sites.
Cabo Pulmo National Park is a haven for nature lovers and scuba diving enthusiasts alike, where a reef, estimated to be around 20,000 years old, flourishes. Inland, the rock paintings of the Sierra de San Francisco date back over a thousand years. Located in El Vizcaino bioreserve, these artistic gems are thought to have been created by the indigenous inhabitants, the Cochimi people. This reserve is Mexico's largest protected area with miles of giant cactus-dotted plains, dusty pink canyons, and stunning waterholes. The bay of Balandra overlooking the Sea of Cortez is almost circular and surrounded by undulating groups of sand dunes. This natural phenomenon means that the sea is even calmer here than the rest of the gulf. It is possible to wade across from one side to the other, just waist deep, clear blue water. Friendly manta rays will swim happily by your side.
Wildlife galore
With rich flora and fauna, the eco-tourism destination of Espiritu Santo island is protected as a UNESCO biosphere reserve. The island and surrounding clear waters are home to sea lions, turtles, manta rays, dolphins and sharks. With a vast choice of beautiful beaches, snorkel with the friendly sea lions who enjoy close-up encounters and offer great underwater photography opportunities. One of the most magical sights in Baja is the annual grey whale migration from December to April. The best place to watch these gentle giants is at the Guerrero Negro's Laguna Ojo de Liebre, south from Santa Rosalita, where the whale's mate and give birth in the shallow waters. Watch the mothers and their calves bond; you can get up close and personal, they absolutely love a tummy rub. Additionally, whales are seen to congregate at the San Ignacio lagoon, where the town is an attraction in itself. In Todos Santos, sample the great surf at San Pedrito and Los Cerritos before visiting the wonderful turtle conservation and release programme.
Time for fun
Every type of land or sea-based entertainment imaginable is available along the Baja coastline. Take advantage of the watersports equipment on board your yacht for kayaking in crystalline waters and paddleboarding into deserted coves. La Ventana, found south of La Paz, is Baja's most popular kiteboarding destination, although not renowned for waves, the consistent winds from the Sea of Cortez can be counted on making this a kite surfer's dream. Los Barriles, north of Cabo, offers a bigger swell and no coastal island to break up the surf, so decent barrels roll in regularly. Near Cabo, enjoy a unique opportunity for a bird's eye view of marine life and the incredible coastline by booking an ultralight aircraft experience. Snorkel with whale sharks in La Paz or dive at Cabo Pulmo, deemed 'the world's natural aquarium' by Jacques Cousteau.
Hot spots
In addition to boasting some of Mexico's most spectacular beaches, mountains and desert areas, Baja California offers a host of cultural and culinary opportunities. To the north, Tijuana and Rosarito are both fun destinations to stop, great for shopping and renowned for their vibrant nightlife. Tijuana has recently reinvented itself and boasts excellent restaurants and a number of museums. Foodies will adore Ensenada. Perhaps not the prettiest town, but here you can find mouth-watering seafood and lots of wineries! The Mercado Negro fish market and Valle de Guadalupe wine tasting also should not be missed on your Mexican adventure.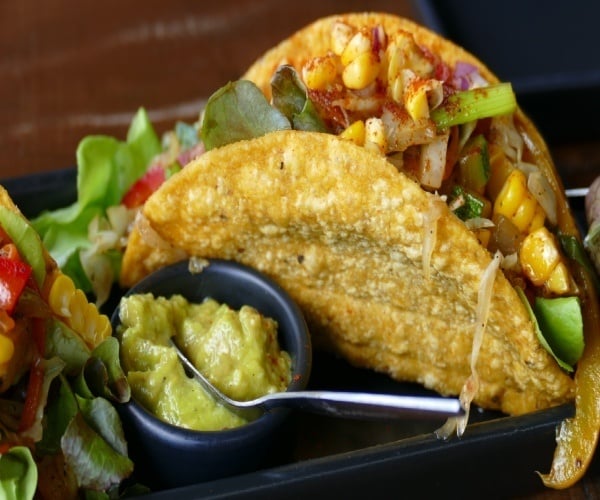 Across the bay from La Paz, the slim spit of the Mogote peninsula is filled with mangroves and a wonderful place to take kayaks at sunset or sunrise – the cove at El Mogote is also a nursery for whale sharks.
A relatively undiscovered treasure, Mulegé is a small oasis town located at the mouth of the Rio de Santa Rosalia. Take a guided hike to Canon La Trinidad, visit stunning beaches, and enjoy the river views from the preserved 18th century mission. In Loreto, the draw is a melting pot of history and nature. The beautiful stone carved Misión Loreto houses a museum telling the story of Baja California's past. The Loreto Bay National Marine Park is also a perfect spot to see dolphins, sea lions, manta rays and blue whales.
Make a stop at the clam capital – the tiny seaside village of San Quintín serves the most delicious 'almejas'. You can even get the fishermen to take you out on the water and catch your own clam dinner.
Nicholas Dean is Managing Partner of Ocean Independence. Ocean Independence is a global leader in luxury yachting, providing a bespoke experience across yacht charter, sales and management.
If you would like to be a guest blogger on A Luxury Travel Blog in order to raise your profile, please contact us.