'Wilderness in waiting' is a four-part weekly series, highlighting Africa's proud heritage during the COVID pandemic.
As African countries are slowly beginning to open to inbound travel, it won't be too long before you'll be able to enjoy a social-distancing safari and breathe deeply in the fresh wilderness air. To whet your appetite for upcoming travel, here is a selection of eight of my favourite books that touch on travel, history, wildlife, and African life.
The Lion Tracker's Guide to Life, Boyd Varty

Tracker and life coach Boyd Varty's second book offers life lessons through combining the inner tracking of coaching, with the outer tracking of the wild. This happens, rather appropriately, through the captivating story of a real-life account of a Boyd and two colleagues tracking a lion. The story itself carries enough suspense, that the life lessons are given an added gift. I'd recommend that you read it before your next safari and then take it along with you and reread in situ. The pages will jump to life in surprisingly meaningful ways.
Dark Star Safari, Paul Theroux

While veteran travel writer Paul Theroux's journey from Cairo to Cape Town might not be everyone's preferred route, by covering the length of Africa he is able to give context and breadth to a varied continent that is home to a thousand stories. Politics, history, interviews, and comical anecdotes weave together to tell this several-thousand kilometre long journey.
The Elephant Whisperer, Lawrence Anthony

This book is the beautifully courageous story of conservationist Lawrence Anthony's journey with a herd of rogue elephants, which he welcomed into his Thula Thula Private Game Reserve. It's a moving account of his growing relationship with the herd and is bound to not only increase your appreciation of these giants, but also light the fire to soon see them again in the wild.
The Girl who Married a Lion – Alexander McCall Smith +
A brief glance at the names of the various short stories on the book's contents page, is enough to cause a couple of chuckles. Combining hilarity, fables, and folklore, this collection of stories are a fitting tribute to the art of African storytelling. They're written in distinctive McCall Smith style, reminiscent of his The No. 1 Ladies' Detective Agency, which is also highly recommended.
Long Walk to Freedom, Nelson Mandela

This autobiography is rightfully considered Africa's most vital story. It is the weighty volume of a magnanimous man, who after 27 years of imprisonment, proceeded to lead South Africa's journey into democracy. This is in the truest sense of the word, an epic work, recounting Mandela's remarkable life. Dedicated in his words, to "my fellow South Africans whom I serve and whose courage, determination, and patriotism remain my source of inspiration."
Cry the beloved country, Alan Paton

The 1948 novel was penned by Alan Paton, one of the South Africa's best-loved writers. The South African struggle is told through the story of Reverend Stephen Kumalo, who in a quest to reunite his family, is faced with the harsh realities confronting people of colour in South Africa. The book has also had two film adaptations, the latter featuring screen legend James Earl Jones as Rev. Khumalo.
Half a Yellow Sun and Americanah, Chimamanda Ngozi Adichie

Adichie has rightfully become one of the continent's most important storytellers. Sumptuous and captivating from the first page, these semi-historical novels take readers on a whirlwind journey through Nigeria's civil war, told through the lens of a wealthy family, and the lives that intersect with theirs. Americanah is Adichie's next offering and simultaneously tenderly, raw and offering hard-hitting truth. The story follows a young Nigerian who immigrates to the US, and years later returns to Nigeria. The noticeably semi-autobiographical offering explores the intersections of race, identity and nationalism.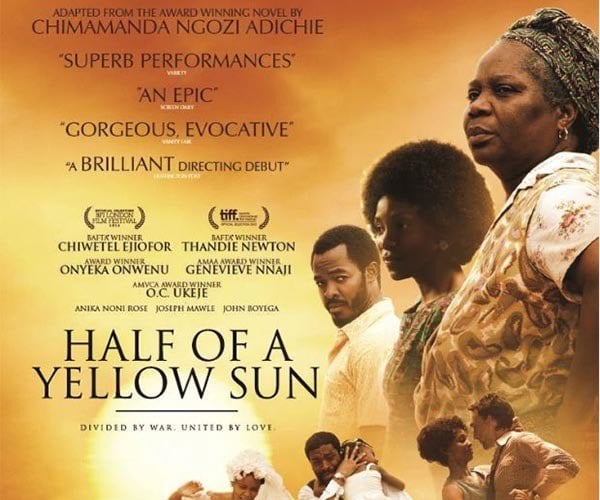 Collected Poems, Ben Okri
One of the continent's favourite poets serves up a series of reflections that speak into the painful and tumultuous stories of those growing up in Africa. At times a difficult read when reminded of the hardship and oppression so many in Africa have had to endure, but certainly a story worth telling with the brutal honesty that is often afforded by poetry.