After an unprecedented time, and a prolonged period of little or no travel for most of us, Christmas will be extra special this year. Spoil the loved one in your life with some of these great gift ideas for a Christmas to truly remember. Rest assured, travel will return soon and your generosity will not be in vain!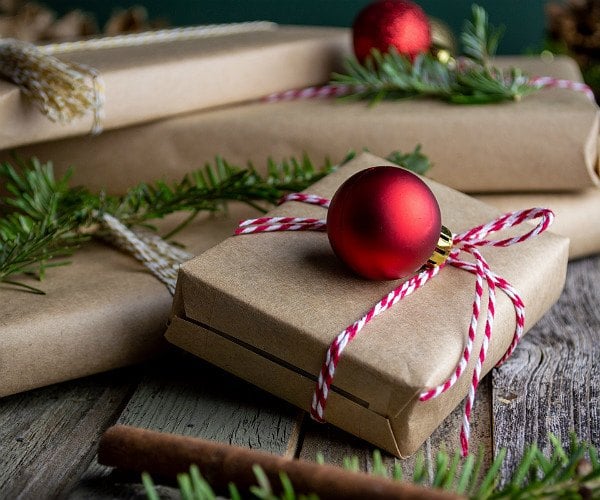 We have everything from fashion items to accsesories to help you keep safe and healthy on your travels, plus one or two other treats that you might like to consider. And wherever in the world you may happen to be spending the festive period, we wish all our readers a very Merry Christmas!
Online photography course from Photography Concentrate from £72
Have you ever wondered what the secrets are behind jaw-dropping travel photos, the kind National Geographic photographers take every single day? Buy her a course from Photography Concentrate. Instead of boring explanations about the different camera functions, you learn by seeing and doing – so you'll learn everything you need to know, as quickly and easily as possible. It gives you all the essential information with absolutely no fluff, so you avoid all those time-sucking guide books, online guides and camera manuals.
Chiltern Cape (Camel) from Holland Cooper £649
Designed with a relaxed fit silhouette, this Holland Cooper cape is fully lined and is cut to scoop down at the back for a feminine look and feel. Trimmed with a luxurious collar made from the finest Toscana lambswool. Accented with suede on the sleeves and adorned with a signature decorative back buckle for that finishing touch and is hand cut and made entirely in the UK.
Super Soin Solaire Facial Sun Care SPF 50+ from Sisley Paris €139
Super Soin Solaire Facial Sun Care SPF 50 from Sisley Paris is a youth protector* sun care product that helps preserve the skin's ability to protect against the sun and photo-aging due to a combination of cutting-edge UVA and UVB filters and ultra-advanced protective active ingredients.
It provides anti-free radical action due to a combination of active ingredients (Vitamin E acetate and Edelweiss extract) that help to protect the skin from oxidative stress, the principal cause of photo skin aging. It also offers cellular protection (protecting the integrity of cells is essential for their renewal) and targeted action on the skin's barrier function. Finally, shea butter, camellia oil and mango extract help to recover suppleness and moisture with this fluid, silky and smooth cream that leaves the skin feeling supple.
Conceived by co-founders Aga and Alan over several beers, holiday banter and laughing about Aga's mispronunciation of 'fish flops'… a creative spark was ignited and they thought what a great idea it would be to create flip flops which have the unique luminescence of tropical fish and coral reefs. They ran with the idea for the two years, allowing the flopZ designs to evolve and develop into the fun, bright, high quality product you see today.
flopZ are regularly featured in leading international publications and have collaborated with exclusive luxury resorts such as the Ocean Club in the Bahamas (made famous in the James Bond movie Casino Royale) and the 'One & Only Reethi Rah' Maldives. Popular choices from their range include the Ripples and Emerald White Straps flopz that you see pictured above.
Freedom Pant from Daiwear £135
Designed for the everyday and everywhere, the Freedom Pant from Daiwear is your on-the-move or lounge-all-day trousers. Perfect for working from home, the office to weekend and cycle commute. And, of course, for travellers.
Easy pull-on with soft elastic with 3 pockets including a secure iPhone pocket. They are selling super well at the moment.
OUTline Prism GTX shoes from Salomon £120
Get ready for outdoor adventures wherever restrictions allow! Super lightweight thanks to the breathable mesh upper, yet with a waterproof Gore-Tex membrane to keep feet dry, this flexible shoe from Salomon is the perfect companion for outdoor activities, whether that's walking the dog, hiking the trail or strolling to the pub. Great colours, great fit and great comfort.
Activ5 from Activbody, Inc.  £127
Want to stay in shape when you travel but are not sure how?  Dubbed 'a tiny gym in your pocket' Activ5 is a portable fitness device that allows anyone with a smartphone or tablet to complete effective five-minute workouts from virtually anywhere. Ideal for any fitness level, Activ5 guides you through short burst isometric workouts while tracking results on the companion Activ5 coaching App.
It features more than 100 unique workouts, targeting the whole body or particular areas and muscle groups, that are fast, fun and help motivate you to reach your fitness goals and get stronger. Perfect for the whole family, you can even exercise while playing one of the integrated games in the app that uses the device as a controller.
W Mono Material Insulator from Helly Hansen £160
For over 140 years, Helly Hansen has delivered thoughtful designs for cold-weather climates, without compromising on style or function. This Winter the brand is taking its urbanwear one step further with the launch of its environmentally conscious Monomaterial line. Featuring garments with singular material construction, the new collection takes a garment's entire life cycle into consideration, resulting in apparel that is easy to care for and easy to recycle.
The W Mono Material Insulator has double weave stitch free channels for insulation, all seams bound with existing fabric, hand pockets with hidden snap button closure, an inside pocket, 100% recycled insulation and, of course, the famous HH® logo recognised all over the world on the sleeve.
The DJI Pocket 2 from DJI is a mini handheld camera that stabilizes all your footage with a 3-axis gimbal. In addition to smooth footage, DJI Pocket 2 offers exceptional camera quality, surround-sound audio recording, and a whole load of features that make it the ultimate mini camera for any adventure. Say goodbye to shaky, amateur footage and start capturing magical moments today!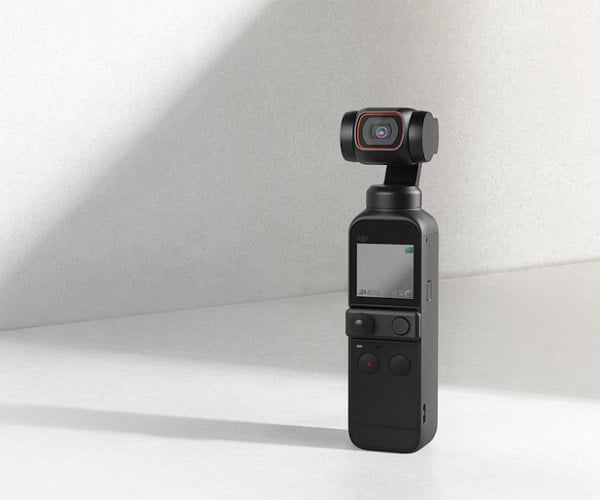 It offers huge upgrades compared to the DJI Osmo Pocket such as a Fast Wake feature that lets you start shooting in seconds, a larger 1/1.7-inch sensor so you can shoot in all types of lighting conditions, a wider FOV lens for better selfies, and an entirely new DJI Matrix Stereo system for surround-sound audio. This compact and intelligent device turns any moment into a cinematic memory. In just seconds, the DJI Pocket 2 lets you share your travel experiences anywhere, anytime.
Bolide Relax 45 from Hermès £5,310
The Hermès Bolide line is back on the circuit. All of the line's models feature the signature zip fastener, legendary leather handles and streamlined shape, from the Bolide 45, for long-haul trips, to the Bolide 1923, as well as a brand new mini size and its embroidered version. Carried in the hand or on the shoulder for greater freedom of movement, these emblematic and functional models transcend time and space.
Designed in 1923 for top drivers and long-distance travelers, this globe-trotting bag slips easily into any trunk. The zip fastener, brought back from America by Émile Hermès at the end of the 1910s, give it its legendary round-angled shape, and allow for quick access to the contents.
Want to feature in one of our gift round-ups? If you have a luxury travel related product that you'd like to see featured, please contact us. Please also sign up to the channel for luxury retailers on our mailing list in order to receive an alert when we are compiling similar articles.