To experience a safari in Kenya is to enjoy incredible biodiversity and natural beauty, luxury and private camps, and some of the highest standards of professional guiding in Africa, along with a warm welcome and personalised hospitality from genuinely friendly people.
Kenya lies on the equator and shares common borders with Tanzania and Uganda, which make up the region of East Africa. This is a country that is wonderfully varied; from the beautiful beaches of the Indian Ocean and fascinating coastal towns like Mombasa to the second highest mountain in Africa, Mount Kenya, and then down onto the vast, wild plains that spread across the country, and even the enchanting Great Rift Valley. Not only is the Kenyan landscape diverse, so too are its people. There are 52 tribes in Kenya that each have their own language, while also being able to speak Kiswahili, and in major cities, most people will speak English.
If you are thinking about going on your first ever African safari in general or, more specifically, a safari in Kenyan, we are making it a little bit easier for you by answering some of the most frequently asked questions.
What weather can I expect in Kenya?
Since Kenya lies on the equator, the climate is generally very pleasant and significant differences in weather occur according to the variations of altitude and terrain across the country. In the Highlands, the climate is generally cool and temperate, while elsewhere the temperatures can reach approximately 35 degrees Celsius (95 degrees Fahrenheit) during the day. As is to be expected, the coast is quite humid and balmy.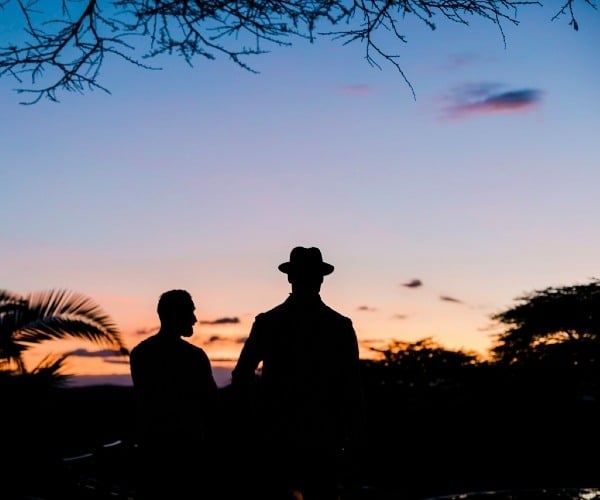 Most of Kenya experiences two rainy seasons; the 'short' rains from late October through to the end of November, and the 'long rains' that occur from late March to early June. These rainy seasons need not put a damper on your travel plans, as few roads are affected so game reserves and national parks like the Maasai Mara remain open and accessible.
Considering this, what time of the year should I go on safari?
The rainfall over those months turns the bush into a green, luscious playground for game animals that make the most of the new grasses and plentiful water. Ungulates generally give birth over this time and so there may be a few adorable baby animal encounters. The day's rainfall is generally a late afternoon shower followed by clear skies and dramatic light, that together make for incredible photographs. There are fewer people and other vehicles, and prices are often cheaper because this the safari off-peak season.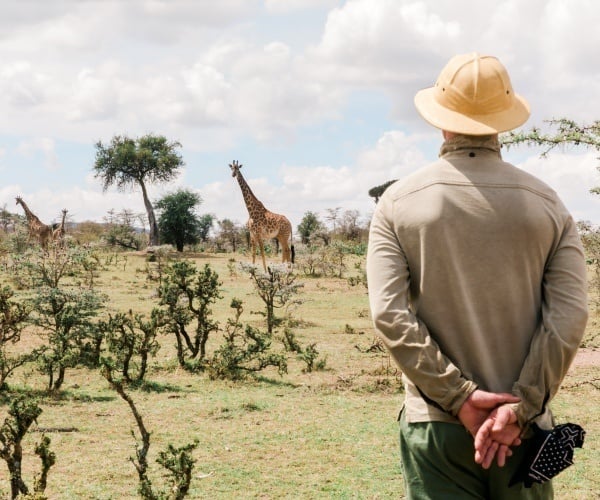 The drier, winter months are traditionally considered the best time for wildlife safaris because animals and birds are easier to spot without the thick vegetation to hide within. Due to the scarcity of water, game will congregate around the few permanent water sources that are available and so opportunities for good wildlife sightings are regular. July and August are the coolest months, although the day temperatures generally remain above 20 degrees Celsius (75 degrees Fahrenheit).
With baggage weight restrictions in mind, what clothing and other personal items are absolute 'must haves' for a safari?
It may be difficult to decide exactly what you need for holiday, particularly when you are going to a completely new country. The tendency is to often pack more so that you are covered for all types of weather and other requirements. Here is our 12-point guide to packing for a comfortable safari:
Sunhat and sunglasses
Windproof and waterproof jacket fleece
Jumper or sweatshirt
Safari trousers and shorts
Short- and long-sleeved shirts
Pajamas and underwear
Swimming costumes
Pair of light walking shoes and sandals for everyday use
Pair of closed shoes for the evening
Binoculars
Small flashlight with extra batteries
Camera and equipment
What does an average day on safari look like?
Each destination and camp will offer a different safari experience. The true spirit of safari is to feel comfortable and flexible in planning your schedule for each day. This means you can do exactly as much or as little as you wish, while also receiving some guidance from camp managers and guides who know how to make the most of your safari in Kenya. For instance, that the best times for viewing animals are in the cool hours of the early morning and late afternoon, so you would rather leave relaxing back at camp to the hours around, and including, midday.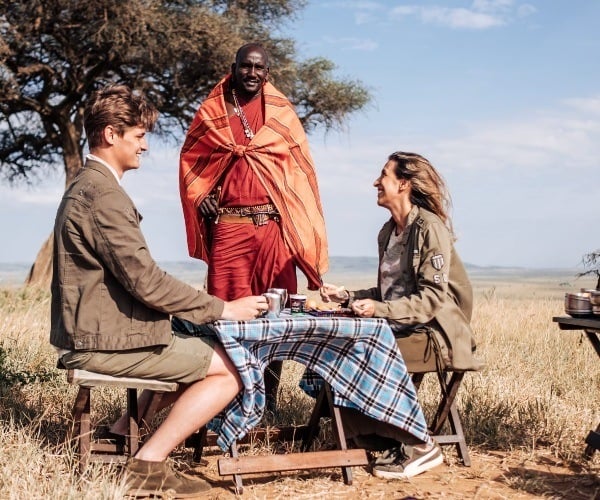 The day will start early, with a cup of tea or coffee before leaving camp for a game drive. You will then either return to camp for breakfast or have a 'bush breakfast' and return to your camp just before the day. Following a light afternoon tea, you will head out into the wilderness again and a highlight of this time of the day is the safari tradition of 'sundowner' drinks. Just imagine sipping on a chilled gin and tonic while watching the sun set across the golden savannah plains of the Maasai Mara.
What are some of the most important rules while on safari?
These rules assist you and any other guests around you have the very best safari experience, while also respecting the natural environment, wildlife, and local people of where you are visiting. Here are our top five 'don'ts' to remember while on safari in Kenya:
Please do no litter.
Please do not interfere with animal behavior.
Please do not get out of the vehicle without consulting your guide.
Please do not talk loudly when viewing game up close.
Please do not encourage trade or give personal items away as this promotes begging.
What is the proper etiquette for photographing local people?
No matter where in the world you travel, including Kenya, you should always respect the attitude of the local people towards photography. Only use your camera if given permission by the person or people you want to photograph; never try to 'steal' a photograph against the will of the person concerned.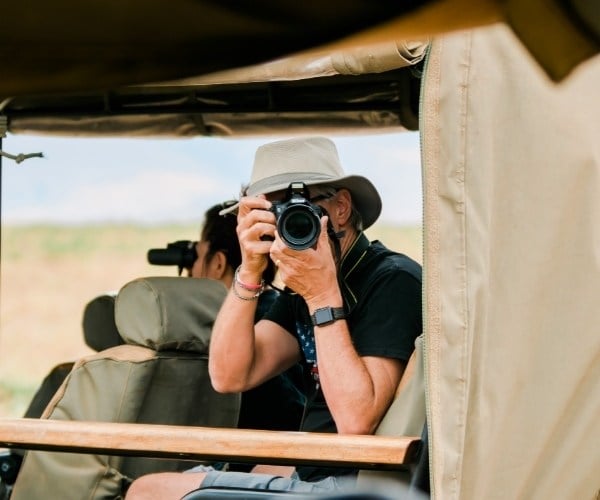 It is best to ask your guide to assist you and they can help negotiate the terms before you start taking photographs. It is a good rule never to take photographs of border posts, persons in uniform, and, of course, military installations. If you aren't sure, rather ask before you click!
On the wanderlust wish-list for many, safaris have been celebrated for decades as one of the most unforgettable and often transformative travel experiences to have in your lifetime. As Kenya is considered the birthplace of the safari, it is perhaps the best destination to choose in order to get to the very heart of what it means to go on this special journey in the wilderness.
Calvin Cottar is Director and Owner at Cottar's 1920s Safaris. Cottar's 1920s Safaris is an award-winning luxury 1920s safari camp and private bush villa located in the famous 'seventh' natural wonder of the world, the Maasai Mara in Kenya, and owned and managed by the oldest established and continuing safari family in Africa.
If you would like to be a guest blogger on A Luxury Travel Blog in order to raise your profile, please contact us.