2020 has tested us all to the limit. Our security in work and our freedom to travel where we wish has been limited. We have worried about the health of our family and friends and potentially experienced loss and grief. While there have been difficult years in history, none have been so challenging in living memory. With the availability of vaccines, there is the promise of a better future, and we can begin to dream again.
What better place to recover a sense of calm than in Provence, France? It is a place of beauty, open spaces, good food and wine, and the opportunity to get away from the bustle of life. Here we explore some of the most relaxing opportunities in Provence, which will help you to find some sense of solace in 2021.
Hilltop retreat
Head to the hilltops of Saint-Paul-de-Vence and enjoy some "forest bathing." Forest bathing has become so popular in Japan and is now spreading across the world. It is about spending quiet time amongst trees and soaking up the calm atmosphere created amongst the leaves. If you go to the wooded valet below, staying at the Orion Bed and Breakfast, you can sleep in a treehouse and experience these leaves close-up.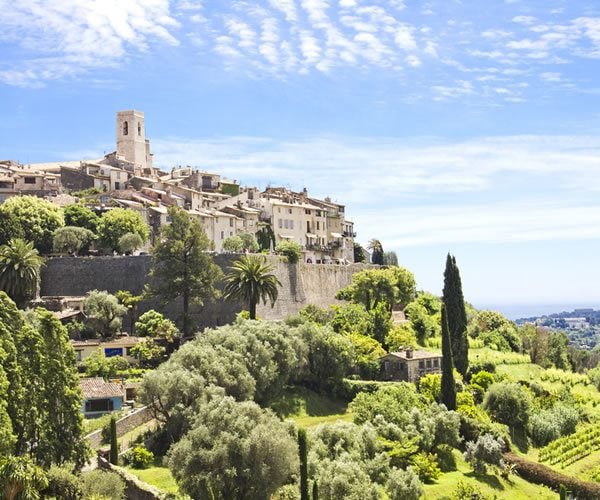 A stay in one of these rooms, named after Jungle Book characters, gives you access to a freshwater pool and a sauna, and you can go to eat at La Brouette and enjoy wood-smoked trout. Food nourishes the soul, and oily fish is a perfect salve for our mental wellbeing.
If you want more to do than just sit amongst the branches, then you should head to the art galleries, which make the area famous. If you go to La Foundation Maeght, you will also have the opportunity to wander through the sculptured garden.
Haut-de-Cagnes
Sometimes to escape the stresses of life, you need to escape to a village that has stopped time and lives the life of a simpler period of history. This village is perched on a steep hillside and is full of cobbled lanes and cute shops. It is a place where artists go to escape and use the wonderful light and the peace to create masterpieces. Creativity is a significant way to heal our minds and having time away to explore our imagination may be all we need.
It is not all isolation or relation either. We want to live life again! So, this village is close to the seaside racetrack at Cagnes-sur-Mer, which opens for summer and winter meetings.
Cassis
If painting is your medicine, then you might want to visit the place where Winston Churchill learned to paint. The Bloomsbury Group were also famed to spend time close by, so if art is not your thing, then writing might be. Virginia Woolf was a regular visitor.
The coves are also perfect for swimming, and you go for walks along the highest clifftops in Europe. It is also a place where you find some of the most fantastic seafood bistros in the region. If you want to try some of the best, visit Restaurant Le Mistral, which serves some of the most flavoursome platters.
Cotignac
While alcohol is never the answer to severe life stresses and upsets, it is a means of seeking simple pleasures again. Provence is a wine centre, and there are few places where you can enjoy more experiences at vineyards.  Cotignac is at the heart of this wine region in Provence. While this is a place popular with tourists, it still maintains its original Provincial charm.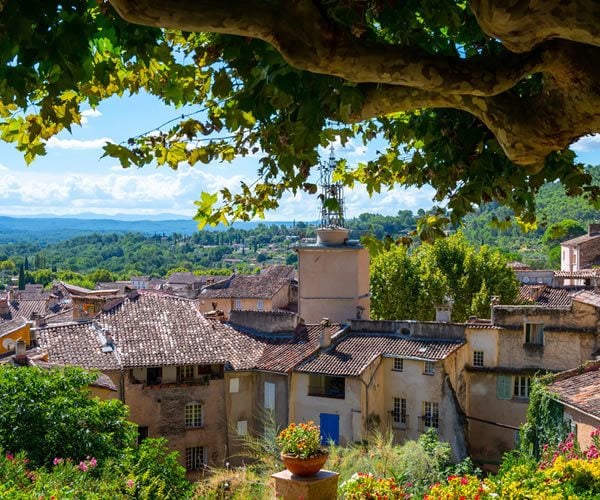 Chateau Nestuby is a bed and breakfast that celebrates everything, van Gogh. It is also surrounded by the most beautiful vineyard. It is also just a 30-minute walk to the cascade waterfall. This is a secluded lagoon where you can be salved by the sound of water tumbling down from the cliff. As with forests, water has a powerful impact on a sense of calm and serenity. Our connection to nature is more essential than we realise.
Consequently, with this chance to enjoy the finest wines amongst the wide outdoors could be something we all need in 2021.
Camargue
It is also vital to our mental wellbeing to experience something new. You will not have experienced anything like the world you will find at Carmargue. There are the famous black bulls, the white horses, flamingos, eagles, and hawks and more. There are the salt marshes, the vineyards, and the paddy fields scattered across the Rhone delta.
Exercising is a crucial way to manage our sense of calm. It just so happens that Carmargue is the perfect place to go cycling and horse-riding, as well as walking. Close by is Saintes-Maries-de-la-Mer with its long sandy beaches, which offers another dimension to your recuperation.
L'Isle-Sur-la-Sorgue
There is a beautiful campsite called Camping La Sorguette that offers striped yurts, which are the most amazing tented constructions. The tent cabins are secure against the mistral winds but help you feel close to nature.
The island is also surrounded by rivers and walks, as well as the chance to pop into town for some retail therapy in Venise Comtadin. The antique market in the region is one of the biggest in the country, as over 400 dealers offer the most beautiful objects to purchase. You can even find complete stone fountains for your garden at home.
Seeking solace with the good things in life
When you have been through a traumatic period, you need to take care of the basics. You need to eat well, using fresh, local ingredients. You need to get out amongst nature and to exercise in the open air. You also need to seek time away from the noise of the news and the bustle of life and feel the sand of the beaches and the views from the cliffs. In short, Provence is the perfect way to spend 2021. Everything your mental wellbeing needs to recover is gathered in a single place. We all owe ourselves some of this care and attention next year.
Su Stephens is Owner of Olives & Vines. Olives & Vines is a luxury holiday company based in the South of France offering stays at their beautifully designed holiday house and boutique hotel in Le Castellet.
If you would like to be a guest blogger on A Luxury Travel Blog in order to raise your profile, please contact us.