There is no other more cultivated city in Switzerland than Basel in the north of the country. This city has always been the center of art and culture. Starting from the 1500s, Basel was home to many well-known artists like Hans Holbein and Albrecht Dürer, as well as public figures like Nietzsche and Erasmus, to name a few. They were driven to move to Basel where they lived, worked and imprinted their irresistible legacy. Art collecting has a long history in Basel since, in 1661, it was the first European city that welcomed art collections. Here, even non-artistic souls become one!
Despite the city's small size, Basel continues to celebrate art throughout the year. Many events are socially recognized and even renowned internationally. It is hard to believe that for 37 square kilometers, there are almost 40 museums in Basel, each worth visiting. Here we look at some of the most exquisite museums to explore on your next visit to Basel.
The Foundation Beyeler
This art museum is home to modern and contemporary art and was founded by the couple Ernst and Hildy Beyeler. Originally, on the current museum site, there was an antiquarian bookshop owned by the Beyelers. In 1952 they renamed their business to "Galerie Beyeler", which was the basis of their new endeavour, but it was not until 1997 that the actual museum was founded. Foundation Beyeler is the most visited art museum in Switzerland and hosts prestigious exhibitions with worldwide notoriety. One of them was dedicated to Picasso's works from the beginning of his career – the Blue and Rose periods. Another recent one was Edward Hopper's works, which was successful despite the situation in 2020. If you are not sure what to do in Basel one day, we would highly recommend visiting The Foundation Beyeler for anyone who values art and is eager to learn about it.
Kunstmuseum
The Kunstmuseum (Art Museum) is a true symbol of Basel's commitment to art. The museum keepscollections from Old Masters to masterpieces by modern and contemporary artists, and has been recognized as the fifthbest museum in the world. Pablo Picasso was involved in the museum's life and two of his paintings – Les Deux Frères and Arlequin Assis – were on permanent loan to the Kunstmuseum Basel and due to be sold on the international market in 1967.However, most of Basel's population decided to keep these paintings permanently. A referendum resulted in six million Swiss francs from tax money, whilst the remaining two million Swiss francs were donated by Baslers and art lovers. Deeply touched by such a decision and recognition, Picasso gifted three more paintings and a large format compositional study for Les Demoiselles d'Avignon to the city of Basel.
Nowadays, the museum includes three different buildings. The Hauptbau (main building) was completed in 1936 and exhibits the museum's collections, including art from Basel, medieval and Renaissance art, works from the 17th, 18th and 19th centuries, as well as the art of classic modernism and European post-war modernism. The Neubau (new building) was constructed in April 2016 and has direct access to the main building by an underground passage. While walking through the underground passage, you will be impressed by the exceptional contemporary art. The Neubau is home to special exhibitions held in the skylighted galleries and presentations of art from the collections. The Gegenwart is the third building, better known as Kunstmuseum Basel Gegenwart. It was one of the first museums devoted to contemporary art in the world. Pictured are works ofontemporary art from the Kunstmuseum collections. The museum also hosts lectures and discussions on selected works or about contemporary art in general.
Basler Papiermühle (Paper Museum)
Basel was a center of paper production in the 1600s and was seen as a humanist city. Many public figures and scientists valued this as a place to print and publish their work. The museum is located inside medieval paper mill walls, giving it an exciting and unique atmosphere. Here you will learn the whole process of creating handmade paper from scratch, to the finished result – a book. The fascinating part of this museum is the personalized touch provided to clients today. You can order your special paper to print business cards, certificates, diplomas and even marriage or birth announcements. You can be the creator of your own particular paper made in the oldest paper mill in town. You can also purchase wax stamps and send them out on a letter with your signature.
Tinguely Museum
Jean Tinguely was an innovative Swiss artist who created kinetic art. In most of his works, you will see motion since Tinguely was always interested in machines – how they move, the noises they made and their shapes. You can see one of his works in the city center next to Barfüsserplatz – Carnival Fountain (Tinguely Fountain). The museum holds 142 exclusive sculptures as well as his drawings and sketches that allow you to learn about this talented artist.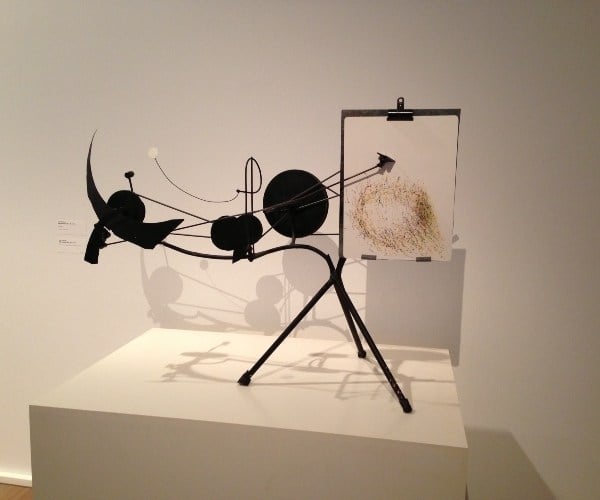 Naturhistorisches Museum Basel (Museum of Natural History)
In the heart of the artistic city on the Münsterhügel near Basel's cathedral stands the Naturhistorisches Museum. Visitors are usually welcomed by an amusing skeleton which dresses accordingly depending on the weather! The museum is fascinating for all people and ages. Its collections date back to the Middle Ages and cover our planet's whole natural history, from anthropology and osteology to zoology and mineralogy. The valuable biological and geological collections have been looked after for over 300 years! Visit each showcase room and be surprised by the history and things you have never seen or heard of.
But let's not forget other museums that also deserve everyone's attention. For instance, the Museum of Pharmacy has the most extensive collection of pharmaceutical history. Or the Cartoon Museum which showcases satirical drawings and cartoons to the public. If you stay in the city center, it is impossible to miss the Toy Museum, since their vitrine is always fully decorated all year round; one reason to visit can is the biggest teddy bear collection in the world!
And now, after reading our unique museum guide, you are all set to go and explore them on your own or during a Basel walking tour! But keep in mind that most of the museums are closed on Mondays, which makes Basel a perfect spot to visit on the weekends or any other day of the week.
Wanhua Qiao is Managing Director of Venez Discover Switzerland. Venez Discover Switzerland by Tourismus Group crafts some of the finest private tours and multi-day journeys throughout Switzerland and has established itself as a leading tour operator in Switzerland.
If you would like to be a guest blogger on A Luxury Travel Blog in order to raise your profile, please contact us.