5 luxury travel treats that you can enjoy now
To say that it's been a challenging 12 months is an understatement. For most people around the world, international travel has sadly been largely off-limits for much of the past year.  Don't let that put you off travel, though. Throughout the pandemic, we've been posting just as frequently on
A Luxury Travel Blog
, in addition to starting a new series of
travel guides
which we hope is providing you all with plenty of inspiration for when travel fully resumes. In the meantime, I'd like to share with you some ideas of products that you could be enjoying now, or at least very soon.
Strike Force HD MAX from Browning Trail Cameras
One of the few upsides of successive lockdowns here in the
UK
has been that it's been good for the natural world.  It's been well documented that less traffic on the roads and fewer people out and about – both in cities and the countryside – has been good for wildlife, but what better way to see this for yourself than with a trail cam?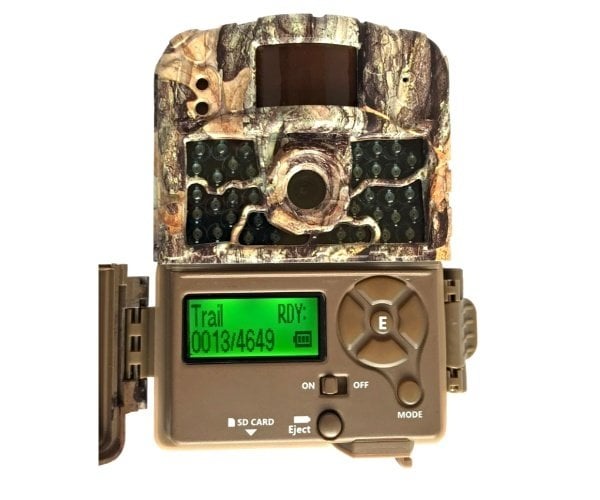 I've been trialling one of the leading cameras on the market –  the impressive Strike Force HD MAX camera from
Browning Trail Cameras
.  It comes with 18 MP picture quality, an adjustable 0.3-0.7 second trigger speed and a video processor that produces incredible quality 1600 x 900p HD+ video clips with sound.  See it for yourself with
this clip
of two deer that I managed to capture close to the shore of Windermere.  Thanks to its infrared LED illumination at night, the camera will even record activity at night  as
this short clip
I also captured testifies.
Water Wear Salopette from Helly Hansen
One thing that can be enjoyed in times of lockdown is swimming – even when gyms and leisure centres are closed, if you get out and embrace the outdoors. Outdoor swimming has enjoyed a renewed resurgence in recent years, particularly here in the Lake District and this versatile, women's neoprene salopette is ideal for a variety of watersports. Not only that, but it's also easy to mix and match with other waterwear item from
Helly Hansen
.
Developed together with the Norwegian National Sailing Team, the all new collection of HH® neoprene products deliver great functionality, versatility and comfort. Combine it with the ideal top for the conditions you are entering, or with nothing at all on warmer days.  We'll have more information on the full range from Helly Hansen in a later article.
Canvas prints from The Canvas Print Studio
Can't travel just now but want to cherish memories from past trips?  There are few better ways to do this than by having one or two of your favourite photographs from your travels enlarged and put on your wall. And there are few better places to go for this than
The Canvas Print Studio
. Not only were they entrusted with printing the canvases for past winners of the cazenove+loyd Leica Travel Photographer of the Year competition, but they also enjoy a phenomenal record of reviews on Trustpilot (97% Excellent, 3% Good) – far higher than most in the industry.
Motorhoming book from Brit Stops
The UK government has announced that you will hopefully be able to spend the night somewhere other than home from 12th April 2021 and, whilst it remains uncertain at this point in time as to whether this will encompass hotels as well as holiday rentals, it seems likely that anyone that has invested in their own motorhome could stand to benefit.  Right now, your own motorhome provides you with the ultimate experience when it comes to social distancing from others not in your bubble, it gives you the freedom to go where you want when you want, and it allows you to avoid the inevitable prices hikes that demand is likely to generate, not to mention the current heightened risk of cancellations, etc.
We upgraded our campervan to a motorhome last year and were glad we did because they seem to be highly sought after at the moment!  Anyway, I digress… if you have your own motorhome, don't leave home without a copy of
Brit Stops
. This invaluable guide lists country pubs, farm shops, vineyards, breweries and more where you can stay the night with your motorhome in a safe environment completely free of charge!  The 2021 version of the book is out now and, at just £28 plus P&P , you'll very quickly cover the cost of your investment.
Ultimate Bath Set from Aman Skincare
Can't easily travel just yet? Missing that special spa experience from your
luxury hotel
stay? Create the ultimate spa experience at home and achieve the sense of peace for which Aman Resorts in renowned. The Ultimate Bath Set from
Aman Skincare
nurtures healthy, glowing skin while renewing energy levels to give you the ultimate at-home spa experience. Included in the set is: Purifying Auric Cleanse Bath Salts, Nourishing Golden Body Serum, Nourishing Body Mist and Grounding Smoked Body Butter.
If you have a product you'd like to see featured in the 'Luxury travel treats' series on A Luxury Travel Blog, please contact us.
We also post occasional gift round-ups. If you have a luxury travel product that you'd like to see featured in one of those, make sure you sign up on this mailing list in order to receive an alert when we are compiling the next one.
Did you enjoy this article?
Receive similar content direct to your inbox.