The trend of digital nomad travel was on the rise before the pandemic, but Covid-19 sparked a dramatic turn toward remote work and the rise of digital nomads worldwide, a trend that is predicted to grow even further in the future. Because of the "new normal" restricted mobility, employees from various sectors were encouraged to replace their offices with homes, and new flexible working conditions combined with a comfortable lifestyle opened up a new sphere of remote workplaces in various, exotic locations. Croatia has recently joined a list of countries, including Dubai, Estonia, Germany, Island, and Norway, that are attracting digital nomads by encouraging appealing experiences and providing special residency permits for remote workers, known as digital nomad visas.
Vibrant lifestyle and hospitality
Croatia is a small country with diverse living experiences depending on the chosen city or region. The capital city Zagreb is the best option for lively urban encounters all year and a hub location ideal for exploring the whole country. Those looking for a mild Mediterranean climate, a relaxing lifestyle by the sea, and great seafood and wine should consider Dalmatian cities such as Split, Zadar, Dubrovnik, or the islands.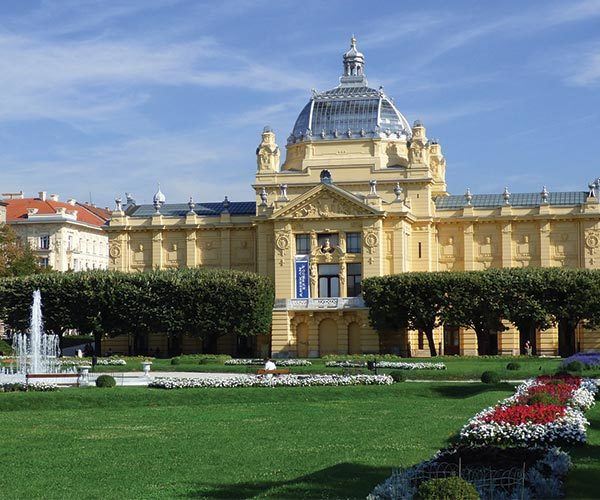 Dubrovnik, a UNESCO World Heritage Site, Game of Thrones set King's Landing, and Croatia's most famous city has gained additional interest in the digital nomads' community with the Digital Nomads Conference held in October 2020 and a recent global competition offering free stay and destination experiences to ten lucky winners in Dubrovnik. Several hotels have already adapted to the new trends and created special offers to suit the needs of digital nomads and remote workers.
A great option in Eastern Croatia is the smaller city of Osijek, which is located in the centre of the Slavonija and Baranja regions. Aside from the lower cost of living, you'll meet the friendliest people, with plenty of recreational opportunities, and delicious food. Zagreb is ranked #46 in the world by Nomadlist, with Split #131, Osijek #216, Zadar #233, and Dubrovnik #257.
No matter which city you choose, communication should not be an issue as most Croatians are multilingual. English is the most dominant foreign language, but almost everyone understands (and speaks) at least some basic English. Croatians are known for being friendly, social, generous, and eager to assist others. Although making friends with the locals may be challenging on a short tour, it should not be hard for a longer stay. The key is to observe local culture and participate in everyday rituals, whether it's drinking coffee at a (local) bar, bonding over food and wine, or engaging in social experiences.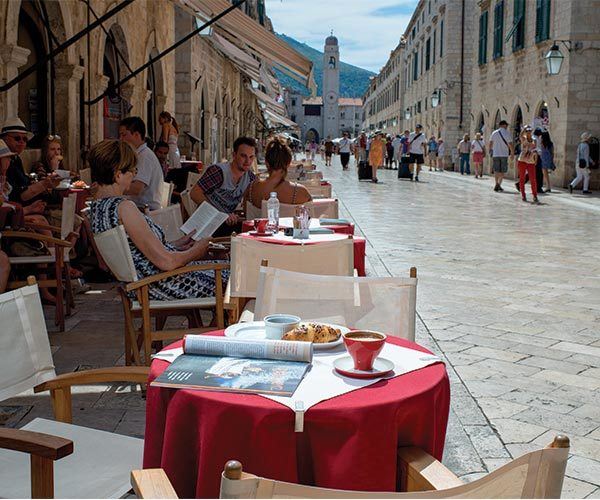 Natural beauty and rich cultural heritage
When it comes to the natural beauty, history and culture, Croatia has so much to offer leaving all tourists and locals spoiled for choice.
Croatia has been blessed with preserved water sources, diverse flora and fauna, exciting landscape, with some 10% of the country's surface is protected, either as a national park or a park of nature. There are eight National Parks, including the famous Plitvice Lakes, a UNESCO World Heritage site, twelve parks of nature, over 30 rivers, 27 lakes, hills and (some) mountains, and one of the cleanest waters in the world – the Adriatic Sea. Croatia's 4,058 km (2,522 mi) glittering coast is one of the most indented and beautiful in the world with 1244 islands, islets, cliffs and reefs. The biggest islands are Cres, Krk, Brač, Hvar, Pag, Korčula, Dugo otok, Mljet, Vis and Rab. Also, it is home to some of the most beautiful beaches in Europe, praised on Conde Nast, Lonely Planet, National Geographic and other global media.
Culture and history are abundant at every corner of Croatia, with extensive Intangible UNESCO Heritage encounters and ten sights inscribed on the UNESCO World Heritage List, as well as more than 15 sights on the UNESCO Tentative List. The list features the Old City of Dubrovnik (1979), Plitvice Lakes National Park (1979), Historical Complex of Split with the Palace of Diocletian (1979), The Cathedral of St James in Šibenik (2000), Saint Nicholas Fortress in Šibenik (2017), Historic City of Trogir (1997), Episcopal Complex of the Euphrasian Basilica in the Historic Centre of Poreč (1997), Stećci Medieval Tombstone Graveyards (2016), Stari Grad Plain (2008) and Paklenica and Northern Velebit National Parks.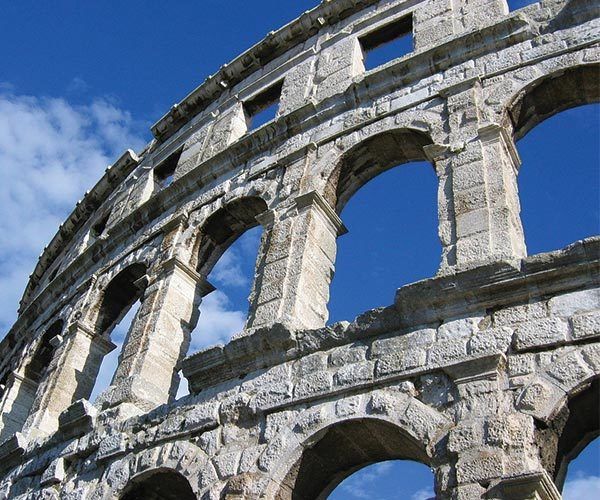 Great connectivity
Internet and Wi-Fi are widely available in Croatia, with good coverage in the majority of urban areas. According to Statista, the average mobile internet access speed is approximately 65,79 Mbps, while the average fixed internet connection speed is approximately 46.76 Mbps. Most towns have free Wi-Fi hotspot areas in various locations throughout the city, such as town centres, parks, and public transportation.
The majority of tourist businesses also provide free wi-fi, usually through secure networks that require a password to access. Wi-Fi codes are normally available on menus, receipts, and hotel/apartment directories, but if they aren't, you can still ask a waiter or a host. The three main network providers with fast broadband speed and good signal are T-Mobile, A1 (ex VIP) and Telemach (ex Tele2). People from other EU countries can enjoy no roaming charges, while other nationals should get a Croatian SIM card to minimize their costs.
High level of safety
Croatia is one of the safest nations in Europe, with lower crime rates and less pickpocketing than most other European countries. However, general "common sense" responsible behaviour is often recommended while travelling or living in Croatia. In response to the COVID-19 pandemic, the official Croatian tourist Ministry and organizations launched a national safety mark – Stay Healthy in Croatia – to assist travellers in identifying companies that adhere to global health and hygiene standards.
Digital nomad visa
Croatia introduced a long-term temporary permit, popularly known as the "digital nomad visa", from January 1, 2021, allowing all digital nomads, including non-EU nationals to stay, work and live in Croatia for up to a year, with the possibility of extension. A digital nomad is defined as a person who is not employed or works for a company registered in Croatia nor does provide services to companies in Croatia.
To qualify, remote works need to apply online, pay administrative fees and submit an application, proof of purpose, copy of travel document, health insurance, proof of sufficient funds, Croatian address, a government-issued background check from a home country and for married nomads, a marriage certificate. Sufficient funds for digital nomads amount to approximately 2.152 EUR per month and 86 EUR for each additional family member. While Croatia has had its fair share of digital nomads in the past, the first official digital nomad visa/permit was given this January to Melissa Paul, an American marketing consultant who relocated her US address to Istria, Croatia. Several other applications are also being considered.
Croatia has been recognised as a perfect digital nomad destination by CNN and Lonely Planet, with several cities going beyond and beyond to advertise themselves as "Digital Nomad Friendly," such as Dubrovnik, which launched the first digital nomad competition. Relatively affordable housing, excellent internet access and enticing lifestyles make Croatia one of the best options for remote workers in 2021 (and beyond).
Christian Larss Kreković is a General Manager at Sun Gardens Dubrovnik. Sun Gardens Dubrovnik is a luxury resort on the Adriatic coast in Croatia offering bespoke guest experiences.
If you would like to be a guest blogger on A Luxury Travel Blog in order to raise your profile, please contact us.