By
Alfonso Tandazo
on Jul 18, 2021 in
Adventure Travel
,
Argentina
,
Attractions
,
Bolivia
,
Brazil
,
Chile
,
Colombia
,
Ecuador
,
Going Out
,
Peru
,
Regions
,
South America
,
Speciality Travel
,
Venezuela
Pent up for more than a year, traveling shutterbugs are more than ever wanting to spread their wings and again starting exploring the world. Many amateur and professional photographers alike are interested in avoiding the classic tourist mass and/or visiting places during the best-lit seasons for landscape photography, street scenes and underwater shots, as well as documental and astrophotography shooting.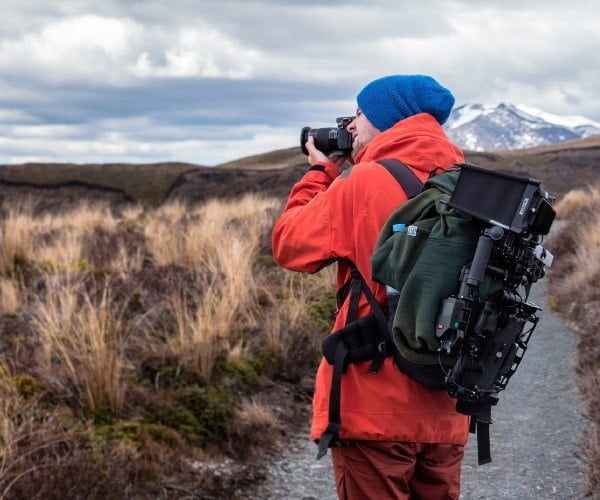 For those trigger-happy adventurers interested in taking on South America, here we've outlined five sites that we're sure will be of special interest.
Uyuni Salt Flat, Bolivia
A dazzling white expanse framed by mountains and volcanoes, the Salar de Uyuni (Uyuni salt flat) covers more than 4,000 square miles, making it not only the largest salt flat in the world but also one of the highest.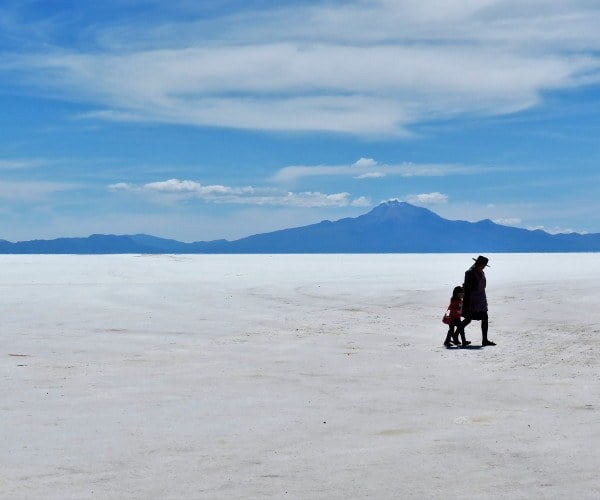 It is impossible to feel any personal significance when faced with the enormity of this moonlike landscape, as you gaze at the color contrast of cobalt blue skies against the blinding, barren whiteness of the salt. In the wet season, the flats are layered with a sheet of water that brilliantly reflects the immense, shifting skies; while the dry season takes travelers into a shimmering sea of salt. At any time of the year, this is an otherworldly experience.
Although wildlife in the desert is not abundant, the arrival of 25,000 pink South American flamingos for their breeding season in early winter is a spectacular opportunity for bird watchers and photographers, while more fauna can be found on the "island" of Inchuasi. This volcanic rock marooned in the middle of the saltpan is a garden of gargantuan cacti, some of which are centuries old, and makes for a striking addition to this flawless, seemingly endless expanse.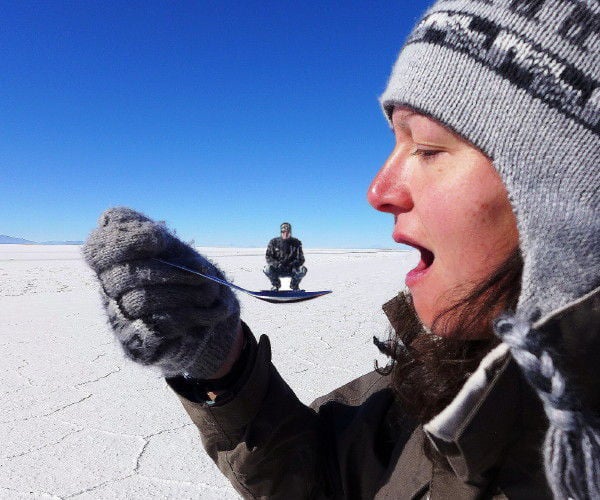 Taking a little bit of time can really lead to great results and hilarious perspective-defying photos.
The Salar de Uyuni possesses a heavenly horizon where the sky meets the land, creating breathtaking images with clear skies, dry air, and a highly reflective and stable surface. A photo tour of the salt flat, therefore, lets you capture these amazing sceneries. What you'll find is that salt-flat photo ideas have no limits, so all sorts of photos are created on Salar de Uyuni by travelers who outperform each other in creativity, oftentimes with comical perspective photos. At Uyuni, you don't even need a top-of-the-line camera to take stunning images. It doesn't even have to be a DSLR. Old-school film even works wonders under the right conditions.
Patagonia, Argentina – Chile
In the deepest reaches of South America, lies a rugged land of jagged mountain faces, pristine alpine lakes, whipping winds, and an untouched beauty, known as Patagonia. This remote region that sits at the bottom end of South America — across Chile and Argentina— is, in fact, one of the most incredible places on earth, boasting pristine and dramatic scenery that makes it a landscape photographer's delight.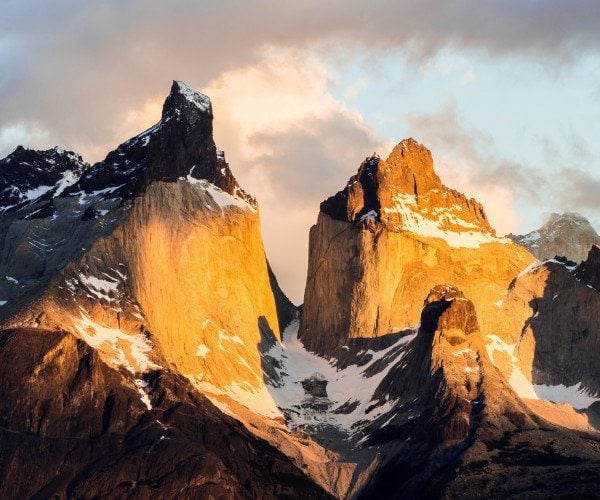 Despite its vast size – over 1 million square kilometers – Patagonia remains one of the most isolated territories in the world, home to less than 2 million people. Rather than dense populations, this is where lush rainforests meet with the jagged peaks of the Andes mountain range, looming high on the horizon. The landscape is at once beautiful and wild, revealing delicate and rugged compositions at every turn.
The Chilean Patagonia, which extends from the Lake District down to frigid Punta Arenas in the far south, is a nature wonderland that draws in adventurers from all over the world. Torres del Paine National Park, in particular, has built up a legendary status among travelers, with its impossibly blue lakes, towering snow-dusted mountains, pine forests, and a surprising amount of wildlife, making this – unquestionably – one of the most scenic parts of Patagonia.
On the region's other side, in Argentine Patagonia, ruggedly beautiful scenery provides the perfect setting for visual artists. In Argentina's own Lake District, forests cling to mountain slopes, glaciers intersperse craggy peaks, and a string of volcanoes bring a touch of drama to this utterly picturesque scene. In the area of El Calafate, a jumble of icy glaciers, silent lakes, and the windswept steppe make up some of Patagonia's most captivating scenery. Finally, rounding it all off are expeditions for the end-of-the-earth magnificence in Tierra del Fuego –the "land of fire."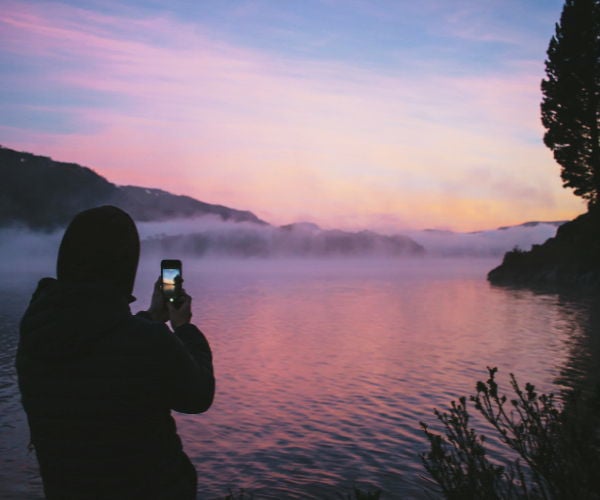 Autumn photography (during the Northern hemisphere's spring) in the heart of Patagonia will have you capturing glaciers, blazing sunsets, and the fiery hues of red, gold, and burnt orange that taint the foliage. At this time of year, there may be a layer of fresh snow, making for truly enchanting scenes. The tourists will be few and you'll have your pick of locations both on and off the beaten track.
Iguazu Waterfalls, Brazil – Argentina
No less than 275 separate cataracts make up Iguazu Falls, an almost 2-mile-wide crescent that's four times the width of Niagara Falls and significantly wider than Victoria Falls.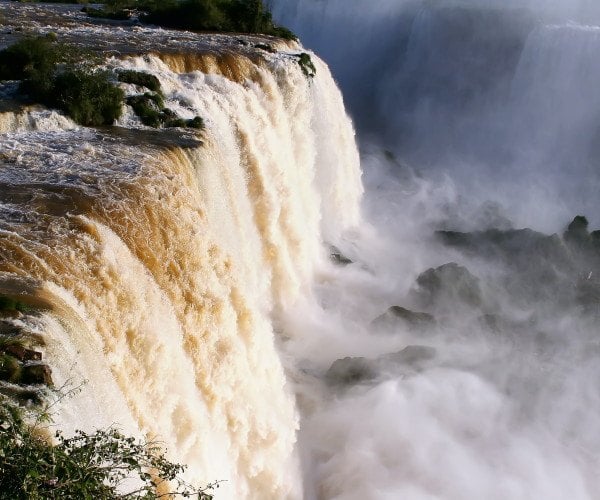 With its cascading water plunging 269 feet over forested cliff edges, the falls represent Mother Nature at her most powerful. This is best seen where dozens of tributaries of the Iguazu River converge at the ominously named "Devil's Throat" in a once-in-a-lifetime, must-see display. While here, be sure to enjoy both sides of the falls, in Brazil and Argentina, as each offers an entirely different perspective.
All of this definitely makes Iguazu Falls one of the best natural wonders that South America has to offer. The destination is currently nominated as one of the "New 7 Wonders of the World," and it absolutely deserves that accolade. The experience of being there and seeing the gigantic falls is something magical and totally one to treasure.
A major tourism destination, Iguazu is served by a number of world-class accommodations; and since the falls are located at a 3-country border, consider combining your Iguazu photo adventure with extended photo tours in Brazil and/or Argentina.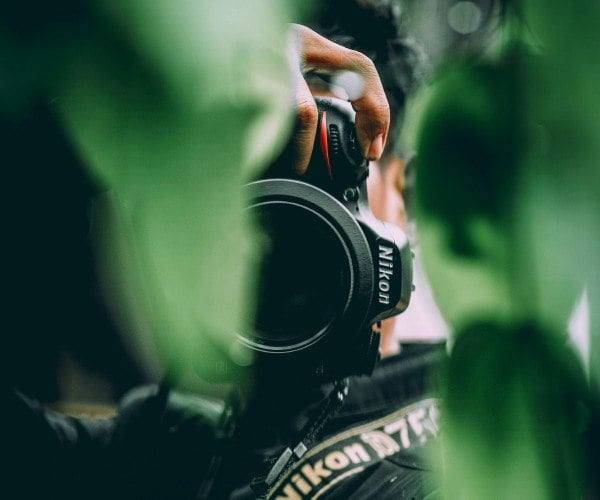 Photographing the Iguazu Falls was quite challenging, but well worth the effort! Yes, you WILL get wet, but it's part of the adventure! Iguazu's incredible annual flow of water pulses, changing the nature of the individual falls, creating an ever-changing set of photographic opportunities. Don't forget to capture a few videos of these thundering falls, too. There are even helicopter rides that allow for images from the air.
In addition, Iguazu Falls sits in a fascinating ecosystem that offers a host of photographic opportunities beyond the falls themselves. You can expect to get shots of colorful toucans, raccoon-like coatimundi, countless butterflies, river turtles, and even wonderfully intricate spider webs.
Atacama Desert, Chile
Few places on earth are as simultaneously harmonious and contrasting as the Atacama Desert, which is lunar, Martian, Dali-ish, and even Monet-ish. Witness nature painting on its own canvas as the Atacama Desert reveals its otherworldly landscapes.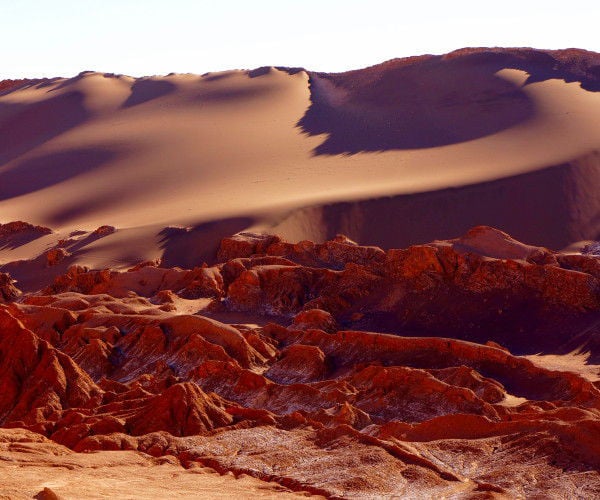 In this infinite land, find yourself immersed in every sense. Sample a speck of algae that has survived for decades without rain. Hear the wind rushing through canyons. Smell the disorienting salty fragrance of altiplano ("high plain"), lakes. Witness the majesty of an ever-changing sky. Feel the still smooth touch of the walls of ancient ruins – the very same walls our ancestors once touched. This is one of nature's masterpieces. Every single experience here will amass into a mosaic of photographic inspiration. At that very moment, it will become your very own masterpiece.
For the landscape photographer, the Atacama Desert has always been a dream-come-true experience. Its amazing landscape mirrors those of Mars, which makes this desert one of the most incredible experiences for any photographer. Moreover, as the Atacama is the driest desert on earth and can boast minimal light pollution, it offers one of the best night skies for astrophotography. And if you're lucky, you might get shots of one of the world's great rare occurrences: Every few years, the desert erupts with vibrant colors as flowers bloom in the wake of rain.
The Andes
Forming a continuous highland along the western edge of South America, this 7,000 km (4,350 mi) long mountain range — the longest continental mountain range in the world! — extends north to south through seven South American countries: Venezuela, Colombia, Ecuador, Peru, Bolivia, Chile, and Argentina.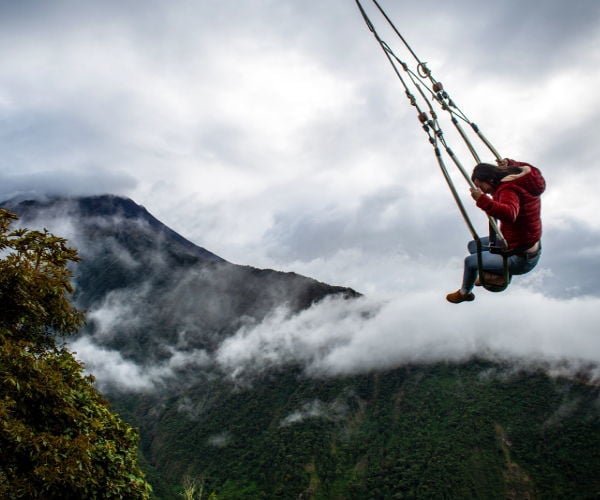 World-famous archaeology sites, hidden temples, rural communities, dramatic landscapes, wildlife, and colonial cities are just some of the many treasures to be uncovered during your photographic tour of the Andes. With these mountain landscapes, highland wildlife, ancient and indigenous cultures, this vast cordillera contains more than its fair share of wonders for the curious travel photographer.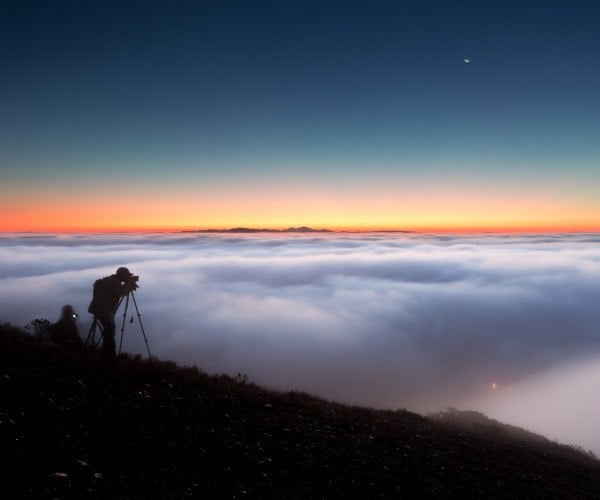 During a beyond-the-beaten-path photo adventure, you'll discover picturesque Andean towns, where you can immerse yourself in busy markets and traditional music workshops, perhaps taking portraits of friendly locals along the way. Then too, in larger cities you can wander the cobblestoned streets of any of several UNESCO-listed historic districts, which are all graced with exceptional colonial architecture and fascinating street scenery. With no end of places of interest, plazas, monuments, ancient churches and more, virtually all Andean cities have the enviable backdrop of scenic mountains, which makes for truly unique visual settings.
Plus, you'll need to keep in mind that the Ancient Inca left their mark across much of the Andes in the most awe-inspiring ways, and visually documenting their legacy is a delight. Whether you are marveling at the majesty of Machu Picchu or wandering through cities with Inca-laid stone foundations, encountering ancient complexes in the sacred deserts – there's no denying the ingenuity of the Inca Empire. Follow in their footsteps on a photo tour through this iconic region, getting amazing shots of Inca descendants as they continue to practice their ancestors' customs.
Of course, the Andes possess another enviable string to its bow: incredible biodiversity. Get up close to some of its unique wildlife – from llamas and alpacas to even Spectacled bears. An Ecuador nature photography tour takes you on an unforgettable trip into this country's cloud forest and eastern Andean slopes, seeking out breath-taking shots of vibrantly colored birds, plants & flowers. This area is world famous as a biodiversity hotspot, so amazing photo opportunities are not hard to find!
The Galapagos Islands, Ecuador
A cluster of volcanic outcrops strewn off the coast of Ecuador, the Galapagos Islands are home to some of the most extraordinary flora and fauna in the world. The archipelago, made up of 13 main islands encircled by swathes of azure sea, is famous for its totally unique endemic species that were paramount in the development of Charles Darwin's evolution theory. Today, it is more beguiling than ever.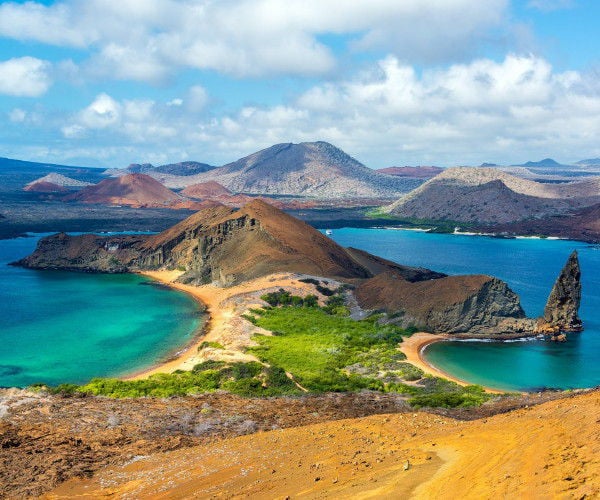 Thanks to their general isolation up until the mid-20th century, an astonishing array of creatures and plant life evolved here according to the unique geography of these far-flung islands. So, you can expect the unexpected in the Galapagos, with everything from languid Giant tortoises to playful sea lions, loved-up Frigatebirds to brightly footed Boobies – and much more in-between.
From such otherworldly wildlife to breathtaking scenery and extraordinary underwater landscapes, the Galapagos is an internationally renowned destination for photographers. Whether you're a nature-loving landscape photographer or budding shutterbug, a photo tour is an adventurous way to sharpen your skills.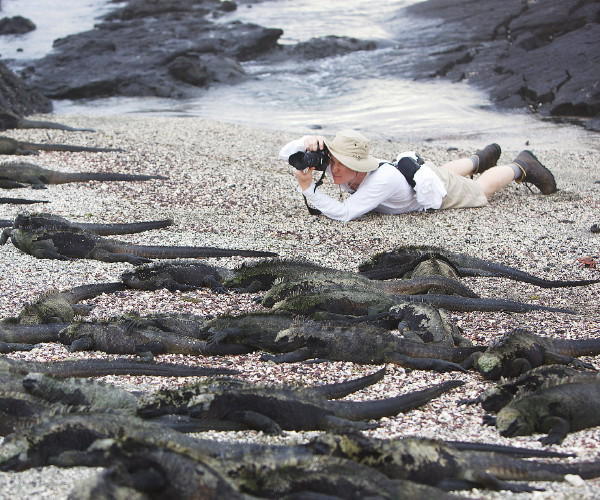 In your expedition aimed at capturing the beauty of the Galapagos, you will be guided through the archipelago by renowned professionals providing hands-on guidance in landscape and wildlife photography. Accompanied by these specialists, you can wake up in a different location each day on a luxury cruise, or stay on terra firma at one of the many sumptuous lodges found throughout the archipelago, hopping from island to island and making the most of fantastic day trips.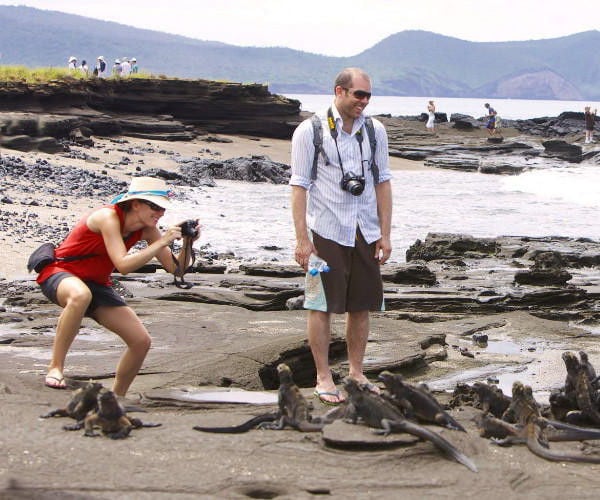 However you decide to discover the Galapagos, prepare to enter an utterly unique world, beloved by photo-explorers, scientists and Charles Darwin himself.
Ready to get started?
Alfonso Tandazo is President and CEO at Surtrek Tour Operator. Surtrek Tour Operator is a well-established firm, specializing in custom-designed luxury tours in Ecuador, the Galapagos and throughout the rest of South America.
If you would like to be a guest blogger on A Luxury Travel Blog in order to raise your profile, please contact us.