Discovering the capital is like leafing through a history book, there is arguably more to see in Rome than in any other city in the world. Rome is also the perfect spot for indulging in delectable cuisine, enjoying café culture and people-watching.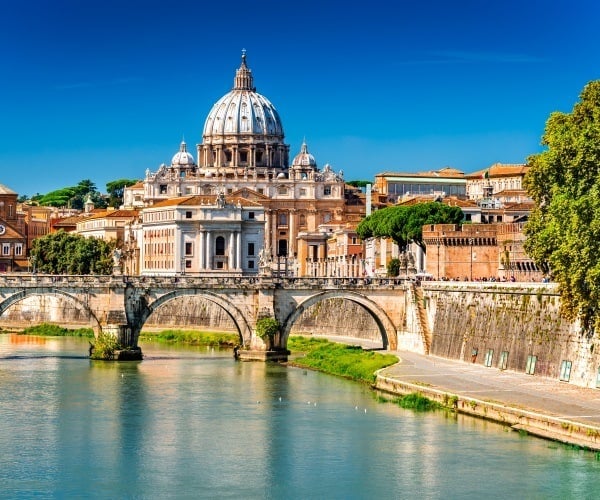 There is something satisfying all tastes in Roma, from avant-garde restaurants to unmissable patisseries and historic cafes. It is here that the Italian croissants flawlessly replace the French croissants, passing through puff fan-shaped pastries, tea biscuits and eggs benedict, specialities from the peasant tradition. Not to be missed is of course the typical maritozzo, a delicious sweet sandwich with a shape mostly oval, made of leavened dough with raisins and pine nuts. This speciality can also be enjoyed plain, filled with fresh whipped cream.
Between historic cafes and avant-garde clubs, pastry shops and multifunctional cafés, having breakfast in Rome can be a truly unique experience. Then, of course, there are the classics where you can feel like newly Gregory Peck and Audrey Hepburn on a "Roman Holiday", from Sant'Eustachio coffee and the traditional maritozzi from Regoli.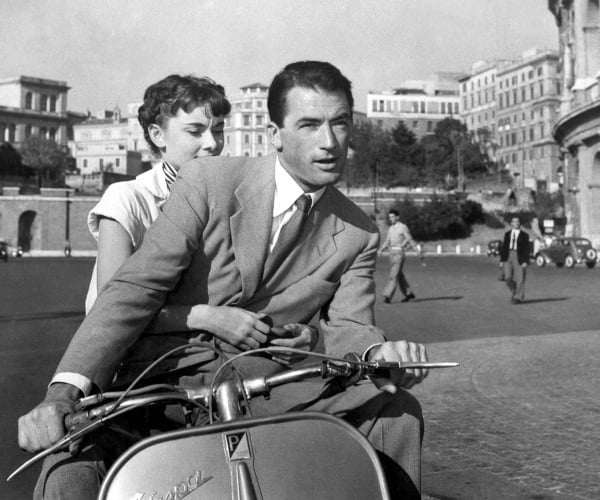 Here is where to find high glycemic addresses to start the day or even where to indulge just in a good coffee:
Cugino Restaurant
Bearing in mind the international addresses for those who can not do without a scrambled egg in the morning, here is Cugino. Situated inside the Hoxton Rome hotel, Cugino is a restaurant offering all-day menus, including breakfast and special brunch menus from 7 am until 3 pm suiting all needs and tastes. This lovely eatery is located in a special area of the capital, a neighbourhood that hosts some of the most beautiful parks and some of the most interesting cultural centres in the city.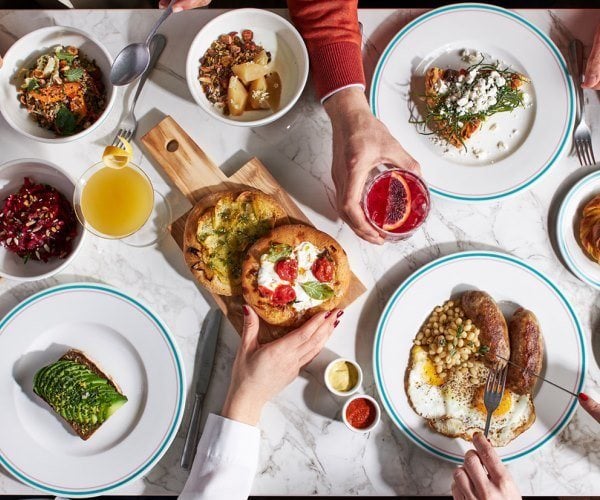 The park of Villa Borghese can be reached on foot from the restaurant, as well as the MACRO (Museum of Contemporary Art of Rome) and the MAXXI (National Museum of XXI Century Arts). It is your go-to spot for coffee, brunch, cocktails and bites round the clock.
Cugino is open from morning to evening for coffee, freshly baked pastries, brunches and delicious lunches. Served on the beautiful terrace. Buckwheat pancakes, ricotta cream, but also fried eggs with Tuscan sausage, cannellini beans, homemade ketchup are just some of the proposals.
Largo Benedetto Marcello, 220
Sant'Eustachio
Worth mentioning not for the croissants, which come from an outside bakery, but for the coffee. For the Romans Sant'Eustachio means coffee: here you drink and buy the ground coffee or the beans in order to prepare it at home just like at the café. Prepare for a long queue, because this café is located at the back of Campo dei Fiori, recommended by all tourist guides it is probably the oldest market in Rome. Since 1869, every morning, except on Sundays, this square becomes lively with colourful stalls selling fruit, vegetables, meat, poultry and fresh fish.
Sant'Eustachio café will definitely be the perfect spot to start the day in the capital.
Piazza Sant'Eustachio, 82
Regoli
You can not say you have visited Rome until you have experienced a breakfast at Regoli with its famous maritozzi. Beware that by 11 am they are all finished, both the classic version as well as the one with the whipped cream inside. Regoli boasts a vintage atmosphere, immersed in the most multi-ethnic district of the capital, the Esquiline. Around the corner, there is Piazza Vittorio, with its sparkling chinoiserie and ethnic restaurants.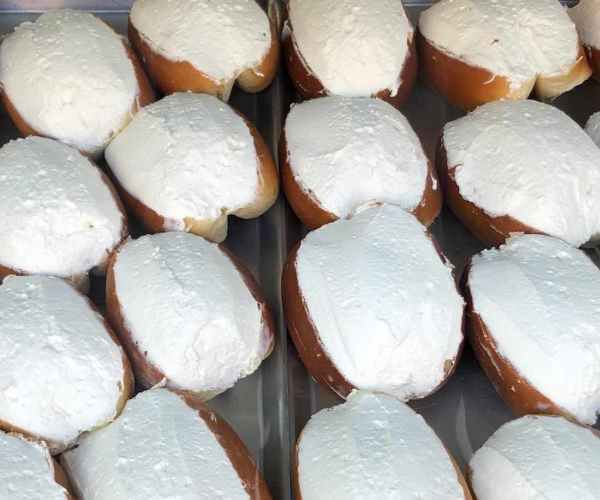 Via dello Statuto, 60
Casa Manfredi
For the perfectionists of taste, for those who do not give up the combination of coffee or cappuccino with a brioche of great taste, this artisan pastry shop also stands out for its high-quality coffee. Exquisite custard cream, probably the best in town, smooth and silky, generously distributed inside the brioches. The savoury variants are also interesting.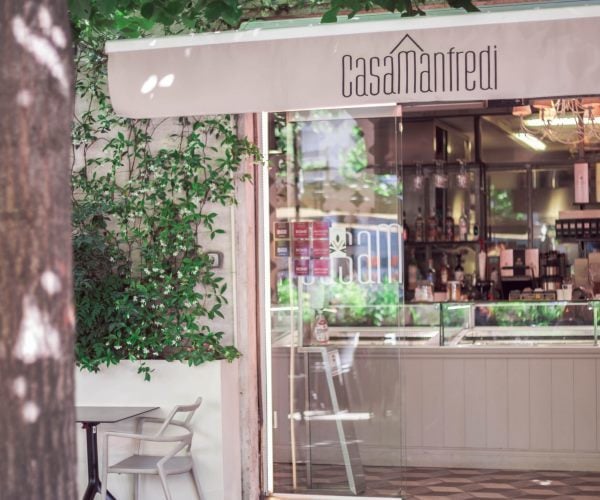 Viale Aventino, 91/93
Faro Caffè Specialty
These professionals serve the coffee with an explanation to accompany the customer to the tasting. Here you will find varieties of coffees from all over the world; each coffee cup is a sensory journey to discover distant flavours, coming from plantations grown based on the principles of sustainable agriculture. A high-quality coffee can only be paired with a delectable dessert: here it is indeed possible to find a vast assortment of all kinds of pastries, from custard-filled dumplings to round pastries with raisins, not to forget the croissants filled with pistachio cream, soft round-shaped sweet buns, chocolate buns and croissants with almonds.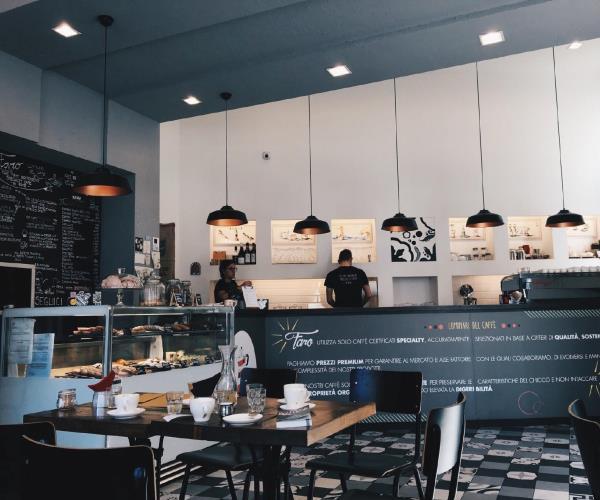 Via Piave, 55
Cristalli di Zucchero
The bakery, located in the Monteverde area, is a popular stop for all those with sweet tooth. Here it is possible to indulge in high-end cakes, creative pastries and house-made gelato. Marco Rinella is one of the best pastry chefs in the capital. However, it is difficult not to be attracted by the counter, in particular by the portions, from mignons to tartlets. But to truly appreciate the creativity of the chef at its best, you should try the tiramisu or the cheesecake, just to name a few of his mouthwatering specialities.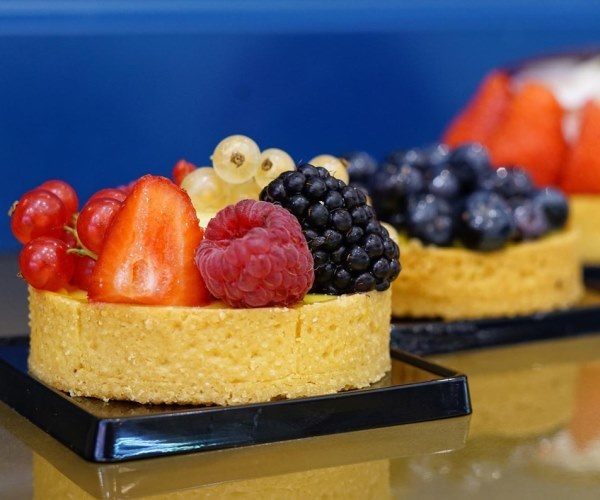 Via di Val Tellina, 114
Bakery House
For all those who can not do without a fried egg to start the day, or even cooked eggs in many different ways, accompanied by toasts or bagels, this is the right place. Even in the heart of Italy, you can treat yourself to an American or international style breakfast made with genuine local products. This will include pancakes served with fresh fruit and maple syrup or chocolate; cupcakes in different variants; bagels filled in with cream, soft cheese or butter and jam; scones with chocolate chips; cinnamon buns; and many different kinds of cookies.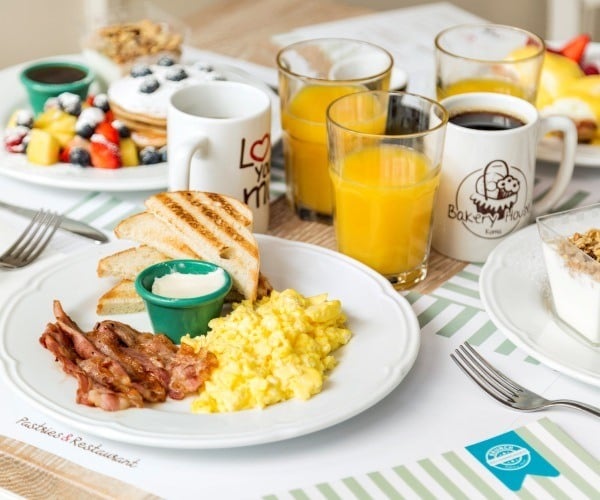 Corso Trieste, 157/b
Pasticceria Bompiani
Bombe pastries, the Italian version of doughnuts, as well as irresistible and delicious ring-shaped fried cakes, are only some of the delights of this patisserie specialized in leavened products. It is hard to decide among the many delights available at Pasticceria Bompiani, but the round pastries, fragrant and rich in delicious custard, are always a guarantee. The cafeteria department is no exception, with the Roman roasting factory offering quality blends and single-origin coffees, available in filter or espresso.
Largo Benedetto Bompiani, 8
Daniela De Luca is CEO at Home in Italy. Home in Italy is a luxury villa rental company offering high end holiday villa experiences throughout the best regions of Italy since 1993.
If you would like to be a guest blogger on A Luxury Travel Blog in order to raise your profile, please contact us.