Many of us are daydreaming about holidays gone by right now, and where we might go next. Recapture the nostalgic spirit of the good old days of warm weather trips including farm stays, milkshakes and fish and chips on the sand. Whether you want to revisit your favourite camping spot or explore the vintage stores in country towns, here are 10 memory-making travel ideas across Sydney and NSW.
Order an ice-cream cake
Visit Bodalla Dairy on Woollahra's Queen Street, the city sibling of Eurobodalla's Bodalla Dairy Farm, for a sweet taste of the South Coast. Ice-cream cones, family tubs of ice-cream and ice-cream cakes will take you back to childhood holidays. Order a scoop of Let's Go Diving made from fresh Bodalla milk and Narooma kelp, or Let's Go Camping, which features smoked gum leaves.
Admire the animals at the zoo
Remember the excitement of a special family outing to the zoo. In spring, there will be baby elephants and rhinos to see at Taronga Zoo. Choose an animal encounter and get up close to meerkats, feed giraffes and watch little penguins for their daily feed. The epic views over Sydney Harbour are an added bonus.
Travel back to colonial times
Travel all the way back to 1793 at Elizabeth Farm in Parramatta, the oldest homestead in Australia. The home of Elizabeth and John Macarthur, pioneers of the Australian wool industry, this living museum in Parramatta offers a tangible snapshot of early settler life: explore the original rooms, take a sticky beak into real letters and colonial-era newspapers and finish up with a picnic in the 1830s-style garden reconstructed from old sketches.
Camp on the coast
Spending the days throwing yourself around in the surf, running amok in the campground and toasting marshmallows under the stars before crawling into your sandy tent – there's so much joy to be had on a family camping holiday. The Black Rocks camping ground near Evans Head on the North Coast is short walk from Jerusalem Creek, which is great for kayaking, as well as the beautiful Ten Mile Beach.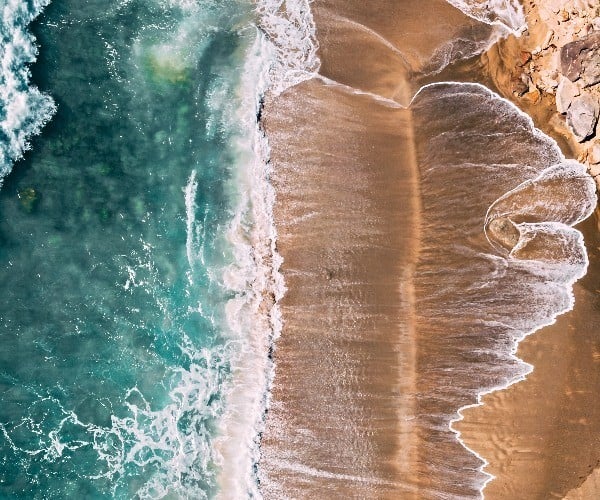 Dive deep into aboriginal culture and dreaming
With Australia's largest population of aboriginal Australians, NSW has so many opportunities to be immersed in ancient indigenous traditions from diverse cultural groups across the state. In the Snowy Mountains, book the hands-on Wiradjuri Aboriginal Cultural Tour to learn basket weaving, bush survival skills and the spiritual stories behind dreaming. On the south coast, try bush tucker with Budawang elder Noel Butler on a Nura Gunya tour. Up north, learn the Bundjalung language with Aunty Delta Kay on a tour with Explore Byron Bay.
See how your favourite childhood sweets are made
Like Charlie in the chocolate factory, enter a colourful world of sweet treats at Junee Licorice and Chocolate Factory. Watch how traditional licorice is made and have a go at making your own chocolate freckle. Kids under five can join for free.
Discover life on a fruit farm
Spend a few days at Griffith's family-run Catania Fruit Salad Farm and see first-hand what life is like on a traditional working farm in the Riverina region, south-western NSW. Pick your own fruit, taste homemade jams and pickles, try a drop of traditional Sicilian wine, stay in the cosy farmhouse and discover a mud-brick home built in 1912.
Feel awe at an aquarium
The awe inspired by the underwater world never gets old. The Merimbula Aquarium on the South Coast has 27 tanks housing tropical fish, octopus, sharks and turtles. Visit for feeding time at 11:30am and stay for lunch at the inhouse restaurant – located on a headland, it has spectacular 180-degree ocean views.
Enjoy afternoon tea in a gingerbread house
Located in a 100-year-old restored church that resembles a house made of gingerbread with its cream trim and brown bricks, the owners of The Gingerbread House Katoomba were inspired to create a fairytale-themed café. The menu items are named after famous stories, including the decadent Hansel milkshake, with salted caramel ice cream, caramel syrup, whipped cream and gingerbread bites.
Fill up on fish and chips after a surf 
A plate of fish and chips or an Aussie burger after a morning in the surf is what summer holidays are all about. Drift Café near iconic Blueys offers both, as well as panko crumbed prawns and potato scallops. Down south, try Pelican Rocks Café on Greenwell Point, which often tops best fish and chips lists with their famous seafood basket of fish, prawn skewers, calamari, scallops, oysters, chips and salad.